Parents Leave Trick-or-Treating Instructions Around Neighborhood
---
One family is trying to make Halloween more inclusive for all.
In New Britain, Connecticut, some signs have popped up asking neighbors to hand out vegetables and healthy, allergy-free snacks rather than traditional Halloween candy this year, NBC News reported. The signs, posted in one community near Lincoln Elementary School, explain to residents the challenges of having a child with food allergies and urge them to give trick-or-treaters treats that have no nuts, gluten or dairy. The reactions from the community have been mixed.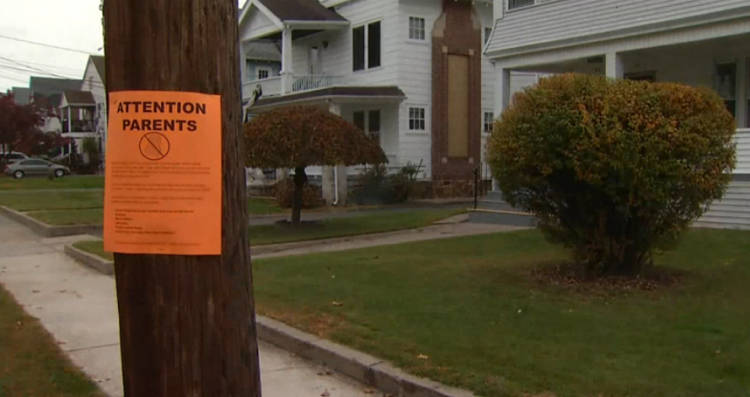 "My son has severe allergies and comes home every year devastated that he can't eat any candy he's collected at your homes," reads the note, according to NBC News. "Don't exclude my child, or any other child from the fun."
The poster offered suggestions like carrot sticks, Smarties, Necco Wafers, Lifesavers, Brach's lemon drops and raisins – but not Raisinettes.
Some neighbors said they're grateful for the reminder that there is a child in the neighborhood with severe allergies, while others believe it's the parent's job to ensure their child's safety by sorting through their candy themselves, ABC News reported.

Get more on the story from the video below:
Visit FARE's Teal Pumpkin Project™ for free downloadable materials and a safer, happier Halloween for all!