Parents Say Stunting Their Disabled Daughter's Growth Is for the Best
---
Due to infantile spasms, microcephaly and cerebral palsy, Jenn and Mark Hooper's 10-year-old daughter Charley cannot see, walk or talk.
When Charley was a toddler, the Hoopers wondered how they could give their daughter the best quality of life, as well as proper care. Bathing and changing Charley, for example, were presenting themselves to be daunting tasks.
"I didn't know a kid could be alive and be this disabled," Jenn Hooper told The Mighty.
After researching a number of options, Hooper stumbled across an article about growth attenuation, a hormone treatment that stunts physical development.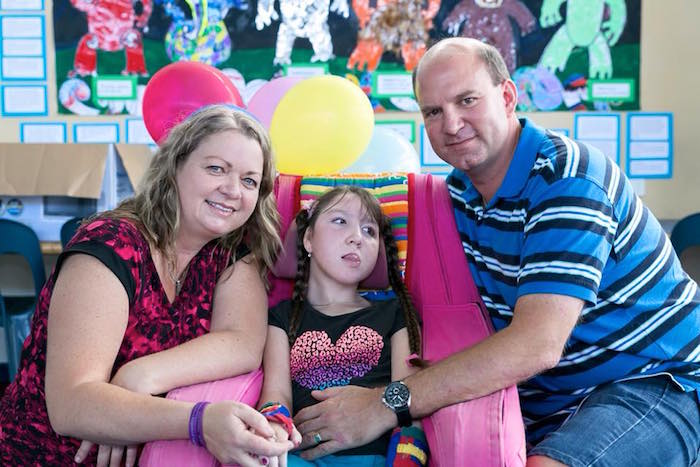 After weighing the risk factors, the Hoopers felt it was the right decision. Jenn Hooper says all indicators showed that Charley would not improve cognitively or physically, and at the end of the day, it came down to two questions: Is there anything Charley would gain by being allowed to grow bigger, and was there anything Charley would lose by being kept smaller? Hooper says the answer to both was a no.
After spending 20 months searching for a local specialist, the Hoopers started seeing a pediatric endocrinologist who agreed to help, but the family had to travel to South Korea to get the necessary hormones. Three years later, when Charley was 7, the Hoopers had their daughter's uterus removed.
From high doses of hormones and the hysterectomy, Charley is currently about 4 feet, 3 inches tall and 53 pounds, and she's expected to stay this size for the rest of her life. Her mom told The Mighty that Charley's seizures stopped three days after she started the initial treatment, and aside from high levels of estrogen, her blood panels have all been normal over the years.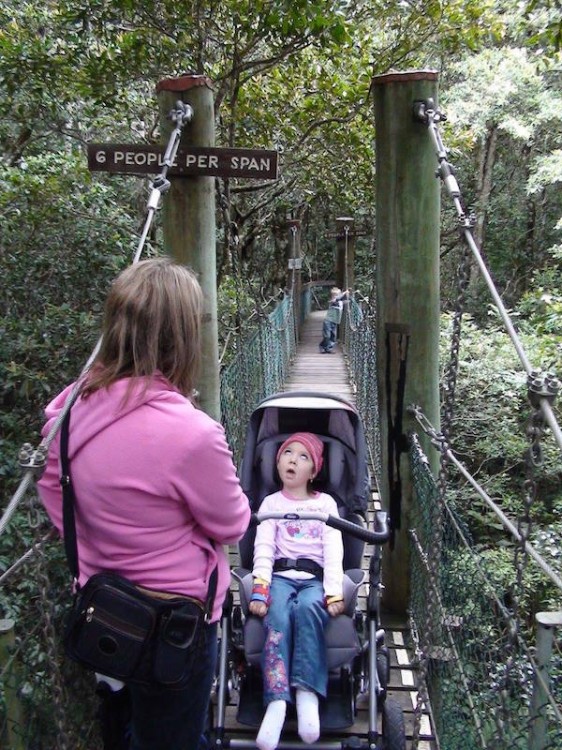 Hooper says the family took a close look at what Charley responded to in a positive way. If she continued to grow, Hooper believes Charley would have missed out on the few things that seem to give her pleasure, like traveling with the family.
"If there was some miracle and Charley said, 'Look why did you do this to me?' I believe I would be able to say to her that I did the best I could do," Hooper told the Mighty. "All I've done is keep you smaller; it hasn't changed your potential for anything. It was so you could keep doing the things we saw that you liked and so you could experience as much of life as we could give you."
"We haven't stopped her doing anything. Growing would have stopped her doing things," Hooper told the Associated Press. "We didn't take away any choices that weren't already taken from her."
While the Hoopers stand by their decision, they've faced criticism from both parents and experts alike. Growth attenuation is not widely practiced, and the first documented case of a family using it for a child with special needs was in 2006, according to the AP.
"People are really entitled to grow and to become the people they were meant to be," Margaret Nygren, CEO of the American Association on Intellectual and Developmental Disabilities, told the AP. "Would you ever want this kind of treatment done to you without your consent or knowledge? And if the answer is no, then why would one want to do that to someone else?"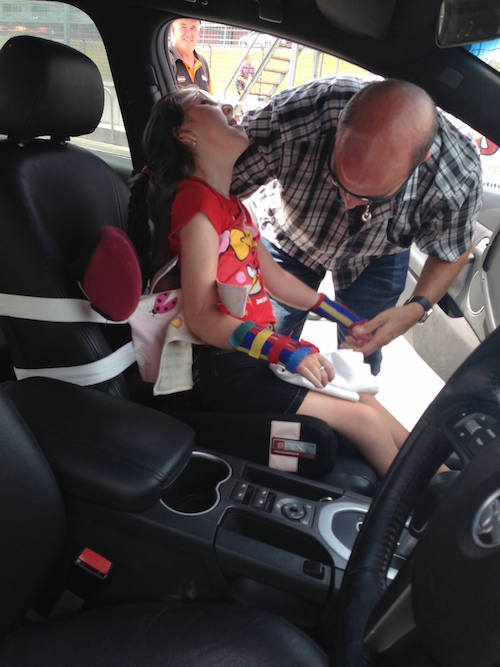 Jenn Hooper believes the medical community should reexamine the process.
"I don't think it should be made easy, but I don't believe it ever should have been as hard as it was for us," she told The Mighty.
Despite the fact that the ethics of their decision have been questioned, the Hoopers are trying to make the most of life with their daughter, and they've put together a Facebook page chronicling their quest to tick items off Charley's bucket list.
"We don't expect her to live forever. We don't want her to live forever. Who wants this life forever?" Jenn Hooper told the AP. "So we give her the best life we can while we've got her."