To the Woman Who Gave My Baby With a Colostomy Bag 'That Look'
---
We were at a dentist office because my husband was undergoing teeth extraction, so my daughter and I sat in the waiting room for a while. My daughter was in a onesie, so her colostomy bag was visible. When you came into the waiting room, she was in my lap, being entertained by a sweet woman and her husband. This woman, also a mother, kept on making silly faces and sounds to get my baby to giggle. She asked about her condition and said she would pray for her.
You had a disgusted look on your face, then you looked away before playing on your phone. Ten minutes later, you moved to another seat on the opposite side of the room.
That look. It was a look of disdain, judgment, disgust and abhorrence. It's a look that makes you feel like you're a terrible parent. It makes you feel even a little embarrassed of your child. It's a look that brings out the mama or papa bear inside you. You, that person across the room — you're not my child's doctor or therapist, and you're most certainly no a friend of mine. I feel sorry for you, actually. You judge others on their outward appearance rather than their virtue.
So I gave you a look back. I smiled. I laughed. I covered my child with kisses and hugs. I made sure she didn't see your face. I want my child to know only love and happiness for as long as possible.
So here's my advice to you. Before you give me that look, before you start judging, why not ask a question and learn about my daughter's condition and her special needs? She has a rare condition, a random assortment of genetic defects that no amount of screening would've caught. If you had asked, I would've talked about her being two months early and, by what I believe is the grace of God, breathing on her own. I would tell you about her 49-day NICU stay. I would explain that she's close to her goal weight for surgery and how her physical therapist is excited about her progressing. You're not going to catch her condition; it's not contagious. The colostomy bag will be gone soon.
It's the differences in this world that make it beautiful. I pray you'll be able to learn that one day.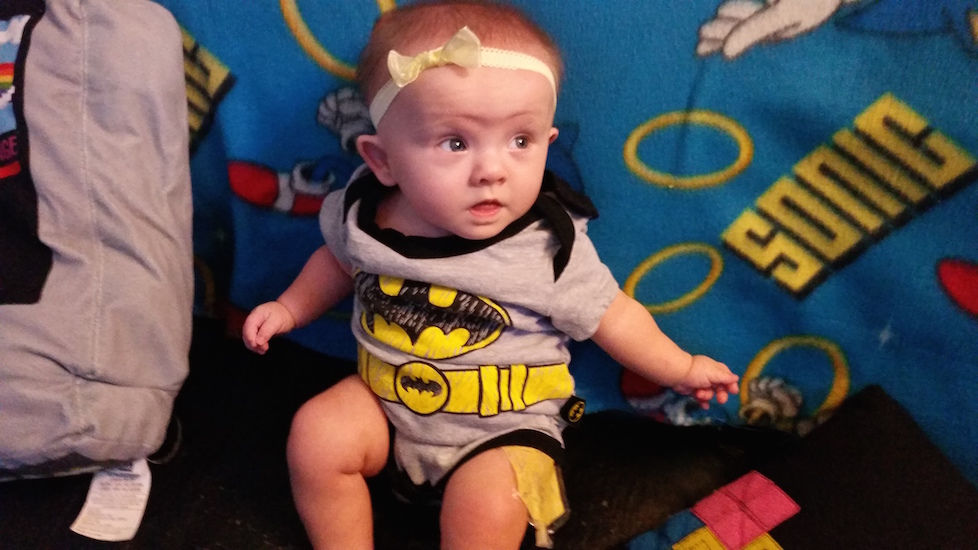 The Mighty is asking the following: Describe a moment you were met with extreme negativity or adversity related to your disability and/or disease (or a loved one's) and why you were proud of your response — or how you wish you could've responded. If you'd like to participate, please send a blog post to [email protected] Please include a photo for the piece, a photo of yourself and 1-2 sentence bio. Check out our Share Your Story page for more about our submission guidelines.