Deaf Woman Tapes Incredible Experience at Starbucks Drive-Thru
---
Starbucks is leading the way in offering adaptive technology to its customers.
In a Facebook video shared on Tuesday, 28-year-old Rebecca King of St. Augustine, Florida, can be seen engaging in video-transmitted sign language at a Starbucks drive-thru. King, who is deaf, orders her coffee using ASL and a barista named Katie Wyble responds.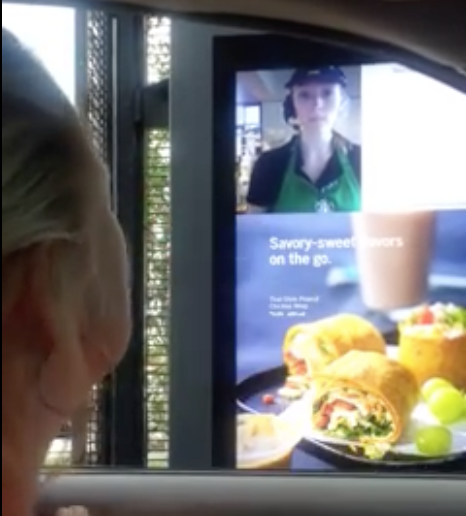 Wyble is a 22-year-old college student who's been studying ASL since high school, Action News Jax reported. Wyble says she's glad the video is gaining a lot of media attention.
"I think more people need to know about what we're doing because it moves customer service to a whole new level," Wyble told the outlet. "I hope it helps make more people aware of what they can to do serve others in their communities."
The store's assistant manager, Erin Berkner, said in a statement that four of the baristas working at this location know ASL, BuzzFeed reported. The store is near the Florida School for the Deaf and Blind so it has worked to accommodate these customers.
"It is a big deal to (the) deaf community that Starbucks has one now. Nowhere else has that!" King told First Coast News. "We all want to have that at every drive thru in the world."
Watch the full interaction below: 
Starbucks! This is what I'm talking about! ❤️Share it away! We can change the world! :)For Licensing/Usage Please contact licensing@viralhog.com

Posted by Rebecca King on Tuesday, November 3, 2015
The Mighty contact Starbucks for comment and more information on the use of this technology, but are yet to hear back.