January 3, 2016
Being the One Who Helps People and Learning When to Accept Help
---
Ever since I was a kid, I've always wanted to help people. I'd be the first one to get the newspaper for my dad to make a fire.  I donated every cent I had in my pocket to people ringing bells outside grocery stores for charities. (One year, I even stood ringing the bells, myself!)  And whenever somebody misplaced something, I was the first person to start looking for it.  Whatever I could do to make a difference, I would do it.
When I was 15, I was diagnosed with Asperger's Syndrome. This form of autism can be hard for me some days. And during those difficult days, it's OK for me to accept help from others. I may need an extra hand with keeping my room clean. Sometimes I need help at school or work because of communication issues. I can't drive myself to many places on my own, and I must rely on my friends and family to help me travel long distances.
But none of this has changed my desire to help people myself.
I have made bracelets out of duct tape, and sold them to raise money for others with autism. I raised enough money one year to purchase an iPad with a protective case for a class of kids on the autism spectrum. Another year, I raised enough money to provide a scholarship for a child to attend an autism program.
I have also volunteered in various places for many years. In the past, I have volunteered finding books that people place holds on at my library. At my local chapter of The Arc, I helped in a class of 2-year-olds with autism. Currently, I help at Easter Seals making picture icons for kids who are nonverbal to communicate with. I also volunteer at my favorite museum, The Franklin Institute Science Museum, for their Sensory-Friendly Sundays.
I may be on the autism spectrum. And I may need help from others once in a while. But I love to help people myself, too. It just goes to show that even though some people might be different, they can still make a difference in the lives of others.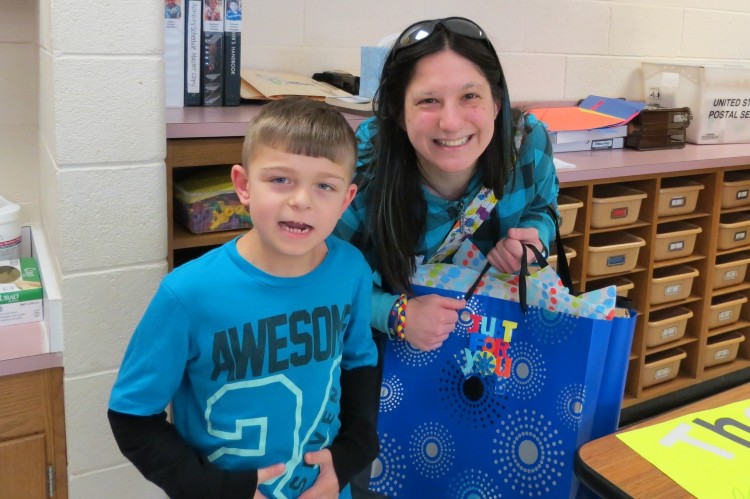 The Mighty is asking the following: What's one thing people might not know about your experience with disability and/or disease, and what would you say to teach them? If you'd like to participate, please send a blog post to [email protected]
/* */ Please include a photo for the piece, a photo of yourself and 1-2 sentence bio. Check out our Share Your Story page for more about our submission guidelines.