January 27, 2016
I Was Low on 'Spoons' During the Blizzard, So My Neighbors Did This
---
I live in Northern Virginia in one of the areas Winter Storm Jonas hit hardest. My town's recorded snowfall was 36 inches, but with the snow drifts it was even more.
We were lucky we didn't experience a power outage in the freezing temperatures and that our house was stocked with food. My husband is a registered nurse, and we were fortunate he was off during the storm because the wonderful emergency and health workers out there have to go to work in any weather condition.
A day after the storm ended, he cleared our front steps and part of our driveway, but the large amount of snow required many breaks. During one of his, a neighbor who we don't know proceeded to use his snowblower to clear our entire sidewalk, as well as the sidewalks of many of our neighbors. He did this out of the goodness of his heart. It was a pure act of kindness, and we were all blessed to witness it.
The next day I was so relieved to see they finally plowed our street. Two of my biggest concerns during the storm were what would we do if the power went out, and what would we do if we had an emergency that required an ambulance or a trip to the ER?
These thoughts terrified me and multiplied with each inch of fresh fallen snow. My son has life-threatening food allergies, and I've had to call an ambulance for him recently due to severe croup. I have chronic lyme disease, asthma and other chronic conditions, and am often sick or requiring an ER visit. Plus, an accident can happen to anyone, even while at home, and the roads were impassable.
The first day we were barely able to get out the front door, so when that snow was gone, I felt a little less anxious. The plows had a difficult time clearing the snow and worked on our street for what seemed like hours. When they were through, a huge pile of heavy snow remained blocking my driveway.
My husband was at work, and I had very few "spoons" left (people with chronic illness use this phrase to describe how much energy we have), but I knew for our safety, I had to clear the area. My 10-year-old daughter offered to help but was unable to do it for more than a few minutes. It was hard work removing snow from a huge area of what was now over 4 feet post-plow.
It was a beautiful, sunny day, but I wasn't feeling very sunny inside. I was tired, nauseous from my daily antibiotic, and wishing my husband was home.
Then like a ray of sunshine, two of the young high school/college age girls from two houses down came over and said they were going to help me. I couldn't believe it; it was incredibly kind of them. When I was their age, I was nice but in a complacent sort of way. I was wrapped up in my own world and problems, and I don't think I ever went out of my way to help a neighbor shovel. I was impressed with these girls and glad my kids saw them helping me.
After a few minutes of shoveling and chatting, another neighbor came over with the kind gentleman's snowblower (which cleared our sidewalk the day before). This was a great sight to see, and our mound of snow would be cleared in no time! He removed all of the remaining snow quickly, efficiently and benevolently.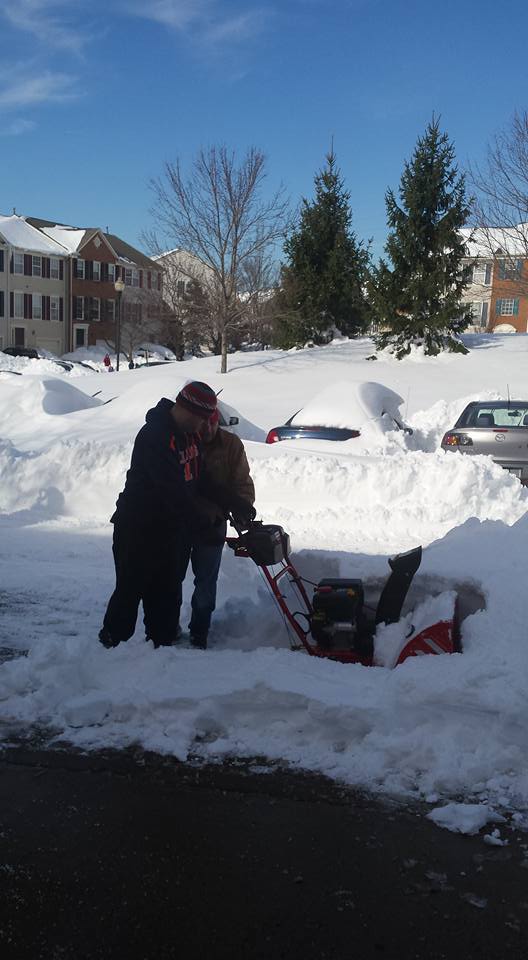 The street was filled with neighbors helping neighbors and was as it should be. They all helped each other clear their driveways and rescue their buried cars. This lasted for hours and continued after I went inside to rest.
I'm incredibly grateful to all of them and appreciate their kindness. They didn't have to help me, but they wanted to. They represent the good in this world. They're an example of the kind of positive stories/acts that should continue to go viral, to drown out the negative ones.
I will never forget the Blizzard of 2016, and I will never forget what my neighbors taught me:
When you don't have many spoons left, there's always someone to lend a helping hand.
We're surrounded by good people; we just have to take the time to realize it.
If you have a snowblower, shovel or a smile, you can make help make someone's day.
We should all be considerate and try to help our neighbors more.
For every unkind person, there are many more kind people to make up for it.
If you are the recipient of an act of kindness, point it out to your kids. Then maybe they will realize its value and strive to give back someday.
Heroes are all around us and are born from everyday acts of grace.
All of us face many storms or difficulties in our lives, some more than others. But if we learn to open our eyes and see the acts of kindness born from such storms, we can help each other get through.
We can help this world become a much warmer, brighter place. We can help each other melt any hearts that may have become icy or burdened by piles of snow.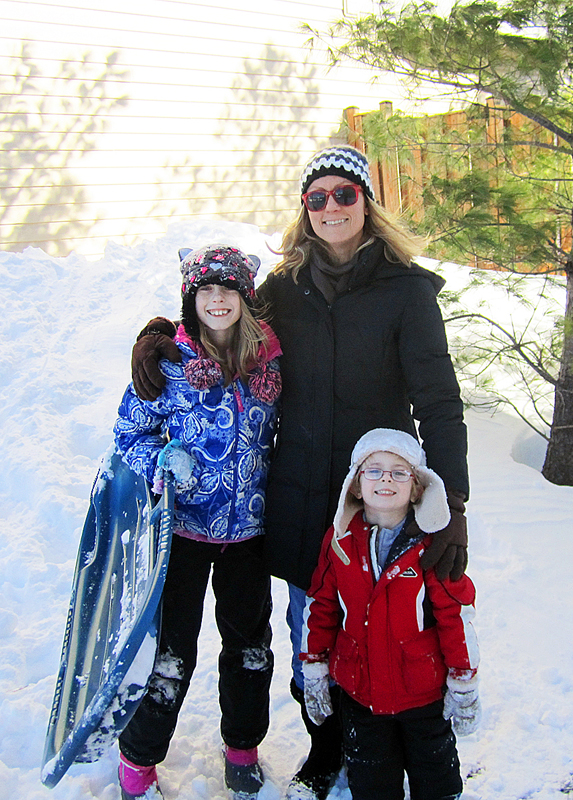 Follow this journey on Poetologie.
The Mighty is asking its readers the following: Describe the moment a stranger — or someone you don't know very well — showed you or a loved one incredible love. If you'd like to participate, please send a blog post to [email protected] Please include a photo for the piece, a photo of yourself and 1-2 sentence bio. Check out ourSubmit a Story page for more about our submission guidelines.