The Apology I Owe the Parent of the Child Screaming in the Supermarket
---
Dear parent, please forgive me?
I am trying to think what I need to buy for dinner tonight. I don't need to hear your child screaming in my ear and shouting at you. Is the supermarket really the place to bring your child when they are like that?
Dear parent of that child: I am sorry I judged you. I am you now, and it is tough. I had no right to look down on you or think wrong of you or your child. Please forgive me.
Oh really? I nearly knocked your child down in the middle of the road! Could you not keep a closer eye on them? Or even better, teach them road sense!
Dear parent of that child: Now, I understand completely. One second was all it took! It just isn't always possible to hold them every minute of every day. I went off at you that day. I am sorry. Please forgive me. And please look out for my child when you are driving, too.
There is no way I would let a child that age have a pacifier in their mouth! That is appalling! It is so bad for their speech, their teeth and it looks terrible!
Did I seriously think that? Gosh I was so ignorant! Dear parent, I am sorry I judged you without thinking. I am now that parent with a 7-year-old clinging to his pacifier. I get it now. Sometimes you just have to do what you have to do and ignore others. I have no idea what your child faces or what caused them to need comfort that day. Who was I to judge? I am now back in that baby aisle with a child three-quarters of my height and thinking of you.
Why would you put a child as old as that in a stroller when they should be walking? Honestly some parents are just so lazy and do anything for an easy life!
I believe someone should have slapped me! I am now that parent of a much older child who has only in the last year moved from a specialized stroller to a wheelchair. I am still pushing him, and I am sure many people think of me now as a lazy parent. If only they knew. If only I had known all those years ago.
I wasn't nasty before I had children. But looking back, I was judgmental. I knew about parenting. I was aware of disabilities, but it wasn't a part of my life.
I never knew that pain when you feel like the world is judging you because your child had a meltdown. I never knew that shock and adrenaline rush when you suddenly see a car approach your child who has wandered into the middle of the road, and your heart misses a beat.
Dear parents, please forgive me. I am now you. And this is harder than I ever thought it would be. I salute you. And I hope you forgive me.
From,
A parent who once looked down on you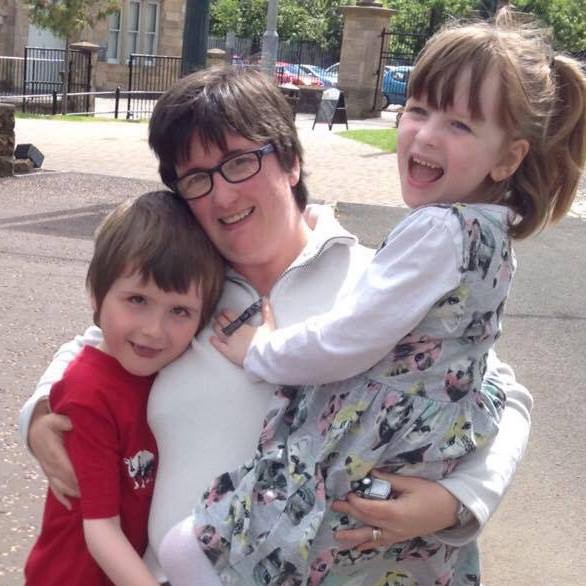 Follow this journey on Faithmummy.
The Mighty is asking the following: Write a letter to anyone you wish had a better understanding of your experience with disability, disease or mental illness. If you'd like to participate, please send a blog post to [email protected] Please include a photo for the piece, a photo of yourself and 1-2 sentence bio. Check out our Submit a Story page for more about our submission guidelines.