To the People Who Call Me 'Supermom': Here's What You Don't Know
---
I am the mom to my beautiful twin girls, Mackenzie and Cameron. Mackenzie was diagnosed with Prader-Willi syndrome (PWS) at 4 weeks old. Like many of us, getting any diagnosis is getting on a never-ending roller coaster of emotions. The twins were our first children, and I had no idea how to explain Mackenzie's diagnosis to our family and friends. At that point, I did not want to deal with all the questions and comments, so I simply wrote an email. Tonight, almost three years later, I came across that email and the perfect response from my husband's uncle.
I'm sorry to here this news about Mackenzie. I'm sure lots of your friends and family have contacted you with sympathy and offers of help. I'd like to offer up something else. Every day children are born to parents that don't know much of anything about much of anything… These kids grow up much like they're parents, contributors to the problems that surround us. I know both of you well enough to know that you are intelligent, compassionate people with common sense that will be great parents. None of us get to choose how we come into this world; we all have special needs and hidden attributes. So much of what Mackenzie's and your life will be is going to depend on what you do, and I'm confident you guys will handle it correctly much like you do everything else. 
Over the past couple of years, I quit my job (recently went back to work), traveled across the country for doctor's visits, countless therapy appointments and researched every aspect of PWS. People constantly tell me, "You're supermom!" I usually just do a half-smile or nod of the head. I never knew how to explain that I am doing what every mom would do. Sure, it's hard, especially having twins and one requiring more attention than the other. It's not an easy job, but I didn't expect it to be. If Mackenzie didn't have this diagnosis, it doesn't change the fact that I would always go to the end of the world to do whatever I could to make her life better. 
Am I supermom? No. Sure, maybe I have more obstacles than others, but it doesn't change the fact that this beautiful little girl depends on me. Coming across that email at this point in our lives enlightened me. A few days after receiving the diagnosis, I remember saying to myself that there was no use to cry anymore; I had to jump on this bandwagon, move forward and help her in any way possible. Uncle Brian was right — diagnosis or not, parents have to teach children their unlimited potential. I'm not doing anything different; I am simply being the mom I always imagined I would be.
Am I supermom? No, I'm just a mom showing my kids they can be anything they want and they can do anything they want. I hope all us moms do the same.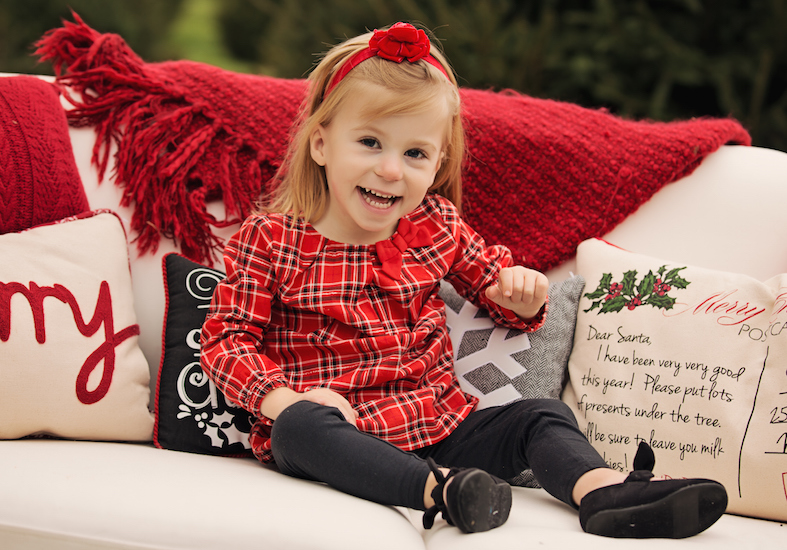 The Mighty is asking the following: Write a letter to anyone you wish had a better understanding of your experience with disability, disease or mental illness. If you'd like to participate, please send a blog post to [email protected] Please include a photo for the piece, a photo of yourself and 1-2 sentence bio. Check out our Submit a Story page for more about our submission guidelines.