When Chronic Illness Gets in the Way of Planning Your Wedding
---
If you've ever seen an episode of "Bridezillas," you're familiar with the profound personality changes brides can undergo as they plan and march closer to their weddings. The effect, naturally, is collateral. Specifically, your immediate family (and the family of your soon-to-be spouse) becomes at least as equally flustered as you are, and sometimes, can enter into an unprecedented level of stress.
After spending Saturday through Tuesday as an inpatient to undergo testing and monitoring, my seizures and migraines persisted — and my wedding is eight days away. While fighting through the pain, seizures and medications from my hospital bed, I attempted to iron out the last minute changes to a seating chart I spent months agonizing over, come up with a final payment schedule for outstanding bills, review music choices for the DJ, design a ceremony program and even reinstate a maid of honor. Between smoothing out family tensions, trying to chart the ebbs and flows of my brain, and do as much wedding planning as I could, I was a busy bee.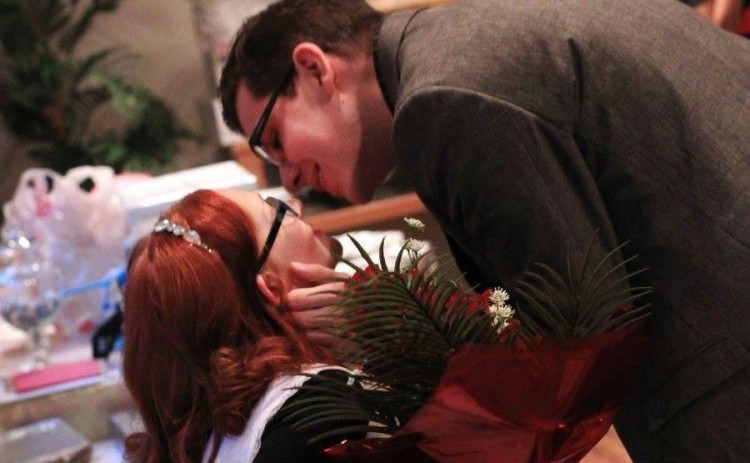 Wedding planning without chronic illness and sudden pain attacks is stressful enough. There are many considerations to be made, personalities to combat, tensions to mitigate and decisions to finalize. From centerpiece orientation to the dreaded seating chart, ceremony details, rehearsal dinners, wedding professional consultations, and all those dresses and flowers — your life becomes immersed in microanalysis, which makes it incredibly difficult to try and keep all the balls in the air. Many brides hire someone to make their dreams become reality. But the non-seizure sick me thought I could do it all. The tragedy is the non-seizing part of me probably could've.
But I am sick nearly every day, and I have eight days to try and make the 100+ guests, my divorcing parents, stressed in-laws, a wedding party and professionals all have a wonderful day. I wish the people in my life torturing themselves about the small details knew how much determination it takes not to break down as we inch closer to the wedding. I also have to come up with a plan in the event I have a seizure, as I will be wearing the most beautiful white dress that does not allow for unnecessary movement and cannot be stained in any way. I have to consider who will monitor me, and at what time, and what they need to know about my condition and how to help. I need to pack my regiment of medications and take it along with me wherever I go, noting particularly the medications I take to respond to pain, so as not to waltz through my wedding zoned out.
Inevitably, there is someone else out there fighting this same battle — and I hope you have a partner as extraordinary as mine to help you in that fight. But if there is anything I can tell you about the process, it's this: The most important thing about your wedding is the promise you make to one another, and specifically, the man (or woman) who will promise to uplift you and protect you in sickness and in health. The celebration of that bond and the love shared through the misery and pain makes all of the smaller details irrelevant.
My wedding day will be beautiful, but will certainly be imperfect. I'm okay with imperfection. But I also know the day marks the glorious end of my solo fight; I will gain someone to be brave when I cannot, to help me through the pain and sorrow, and to be with me when I don't want to be with myself.
Soon-to-be brides, new brides, happily married brides, and brides in the midst of marriage turmoil — this is my advice for you. I know marriage is hard, and if you have a chronic illness, relationships are constantly tested. But remember that your wedding provided you the opportunity to share some of that burden with someone who loves you enough to take it on. Remember how special the shared promises and rings are, and remember that, when the wedding is over, the greatest gift is not the checks, the flowers, the dress, or the photos — it's the love and support you will always have beside you. After the wedding, your marriage begins; let it be the marriage that allows you the chance to find peace, healing and comfort with someone who loves you enough to help you search for it.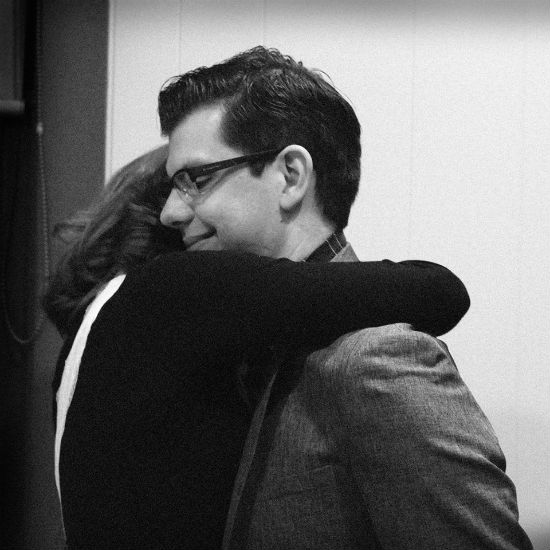 Follow this journey on The Story of a Seizure.
The Mighty is asking the following: Write a letter to anyone you wish had a better understanding of your experience with disability, disease or mental illness. If you'd like to participate, please send a blog post to [email protected] Please include a photo for the piece, a photo of yourself and 1-2 sentence bio. Check out our Submit a Story page for more about our submission guidelines.