February 16, 2016
2 Words That Represent What a Mom Does for Her Child With Food Allergies
---
My son was diagnosed with life-threatening food allergies at the age of 4. It was like a emotional roller coaster the first few months post-diagnosis. This past weekend I was thinking about how far I've come, and how I've done a pretty good job of keeping my son safe. My thoughts rolled around to Valentine's Day, his second one with food allergies, and that's when I came up with my #teallove hashtag and food allergy awareness campaign. I try to advocate for those with food allergies in my free time, and I write poetry and blogs about it, create memes, tweet, use Instagram and sell some products to raise awareness and empower my son/family. I want to make a difference in whatever small ways I can.
What is "teal love"? Teal love is what I believe a food allergy mom feels for her child.
She will do anything to protect them. She often faces many difficult situations, doctor's appointments and sleepless nights. She loves her child with all her heart.
Teal love starts with a KISS:
Kindness
Inclusion
Show compassion
Show empathy
I believe we must teach others what #teallove means, especially our children. They will inherit the Earth; they must be taught what it means to show compassion and empathy toward others, including those with food allergies or disabilities.
Teal is the color of food allergy awareness, and it appears in many food allergy families' homes. Whether it's on clothing, bracelets or jewelry, we wear it with pride. It makes us feel stronger. It prepares us for what lies ahead.
Valentine's Day can be like a second Halloween for food allergy families. That is why I chose to start this campaign during this time of year. There is much preparation and fear involved due to candy and treats being around more than usual, whether it's at school, practice, church, daycare, parties or after-school activities.We often must meet with all of our children's teachers and caretakers just like we do before Halloween. We have to set boundaries and make sure safe candy and treats are at each celebration if applicable. Many places are choosing to hold food-free celebrations to make sure all kids are safe and included.
I didn't worry about my son's safety, or his feelings, as much last year since he wasn't in school yet. I was able to order him some safe candy from Vermont Nut Free, a company founded by a mom of a young child with food allergies. I made some safe cookies and cupcakes for him and the whole family, and all was well.
This year is different since he is in school, and for countless moms of children with food allergies, food-related holidays bring about fear and some dread. We might need to spend countless hours baking, whether we are good at it or not. We worry about what food the other families will send into school — food that can harm or kill our children.
When you know food or candy can kill your child, you look at it much differently. You have no choice. Chocolate-covered peanuts or hazelnuts might look like poison to us and could be the kiss of death for our children. We have learned that not only eating them can cause harm, but also cross-contamination at the factory, or residue from these products.
We relentlessly search to find safe holiday candy, but it is few and far between. If we are lucky, the local CVS or Target may have a few things, but we cannot just grab some choices carefree. We must do extensive research online, call the companies and read every single label.
These holidays can sometimes seem more like a chore than an act of love. But what an act of love it is. It is no longer a quick trip to the store. It is like a carefully orchestrated symphony — a symphony we perform to the best of our ability, in order for our precious children to enjoy each morsel of safe treats or each special non-food toy/craft.
It is what we do every day for our children with food allergies. It is what we will always do. It is what we must do. It's #teallove.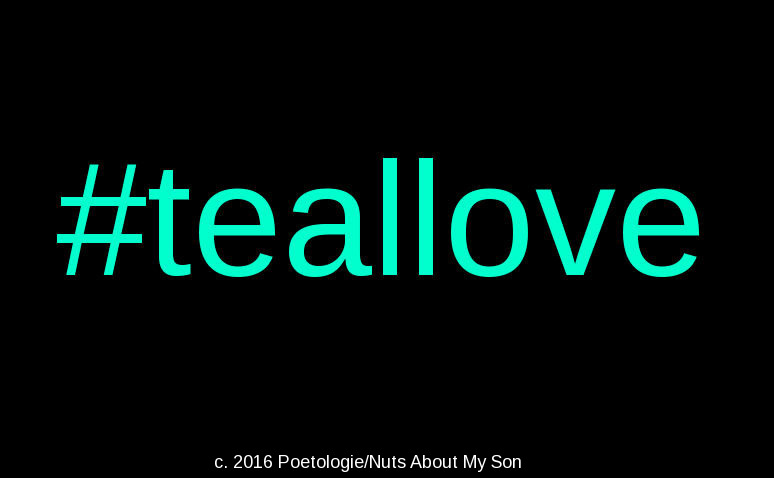 Follow this journey on Poetologie.
Lead photo source: Thinkstock Images