When a Dentist Brought Back My Guilt About My Son's Stroke as an Infant
---
While brushing my almost 3-year-old's teeth, I noticed some dark spots along the gum line. Oh no, no, no. Everything went through my mind, and of course my conclusion was early childhood tooth decay — you know, because Google. So I quickly booked him for his first dentist appointment.
I was very nervous about how this would go down. My son is wary of anything that resembles a medical office; he is very familiar with these chairs and overly friendly faces. As suspected, he screamed and refused to let his teeth be seen. The hygienist was trying her best, I could tell. Finally, the dentist came in. She got me to hold him and checked his teeth while he cried. She examined everything and said he had no cavities and that his teeth were fine. I was so relieved! Then she took it a step further and said, "It's probably something you took while you were pregnant."
The blood drained from my face. Did I really hear an accusing tone? I will enlighten this woman, I decide. She obviously didn't read his history, which I had painstakingly
described in a form prior to the appointment. "He had a stroke as an infant. There were a lot of seizures in his early days. He still takes some medication." I seem to be in a bubble, expecting something from people when I give this explanation about my son. After all, the doctors had warned me the seizures and medication may cause discoloration of the developing teeth in early infancy.
"No, it was definitely something you took." Yes, there's that look and that tone. Are you kidding me? She got up and left, and I sat there speechless. So what is the problem here? That she's wrong? No, the problem here is you just opened a massive wound in me that had long since been healed: the wound of "fault." Ever since my son was being treated for his stroke and his little body was rampant with blood clots and a heart condition, I have stressed over what I did. I knew I had a very normal and healthy pregnancy. Eventually, with countless doctors and specialists reminding me this was a fluke and there was absolutely nothing I did to cause this, I believed them. I healed. I knew in my heart I was not the cause. I hadn't realized how sensitive to the notion I was until this woman, with a complete lack of tact and empathy, stated my son had dark teeth because of "something I took."
I would like to plead with all health care professionals to be careful what you say, and I know we're getting bored and irritated with the endless lists of what people can and can't say, but I believe it's part of your job to be tactful and not make assumptions. So let me tell this doctor who I am. I am a mom with integrity who would never do anything to hurt my children. I fight laboriously for their well-being. I am also humble and open to correction when it is warranted. It was definitely not warranted in this situation.
All I ask is that you stop and think about what exactly you are suggesting and to whom. You never know how much those words coming from your professional mouth can be like daggers to a mom who already carries around the weight of (unnecessary) blame.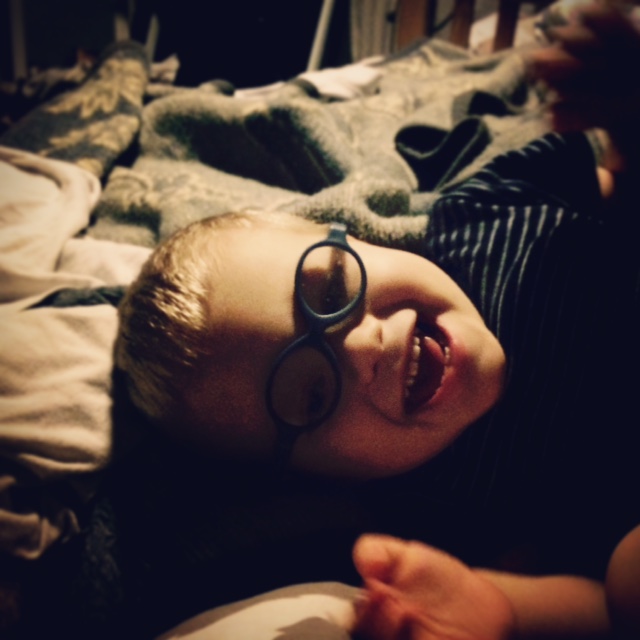 The Mighty is asking the following: Describe a moment when you were at a hospital and a medical staffer, fellow patient or a stranger made a negative or surprising comment that caught you off guard. How did you respond to it? If you'd like to participate, please send a blog post to [email protected] Please include a photo for the piece, a photo of yourself and 1-2 sentence bio. Check out our Submit a Story page for more about our submission guidelines.