Why I Share the Vulnerabilities I Feel as a Special Needs Parent
---
Every once in awhile you find someone on the Internet and read what they write and see what they share and think, "This mom is like super cool." So you become "friends" on all of the social media networks, and you chat occasionally and like each other's Instagram posts and comment on their blog posts — but not all of them because that can seem creepy.
Then, if you're lucky, one day you meet. Over plates of Middle Eastern food, you share your stories of just how unpredictable life can be. How this reality you never imagined for yourselves is hard and demanding and relentless, but also at times wonderful and surprisingly amazing. And if you're really lucky, your Internet friend turned real-life friend is every bit as authentic and lovely and rad as you thought she would be (and not at all "weirded out" by the fact that you wrote this post). I guess what I'm trying to say is some of the most wonderful connections we make can spring out of the challenges that seem the most unimaginably tough.
Sometimes it's hard to own the albatrosses that come with parenting or special needs or just being human. But as Brené Brown says, "Embracing our vulnerabilities is risky but not nearly as dangerous as giving up on love and belonging and joy — the experiences that make us the most vulnerable. Only when we are brave enough to explore the darkness will we discover the infinite power of our light."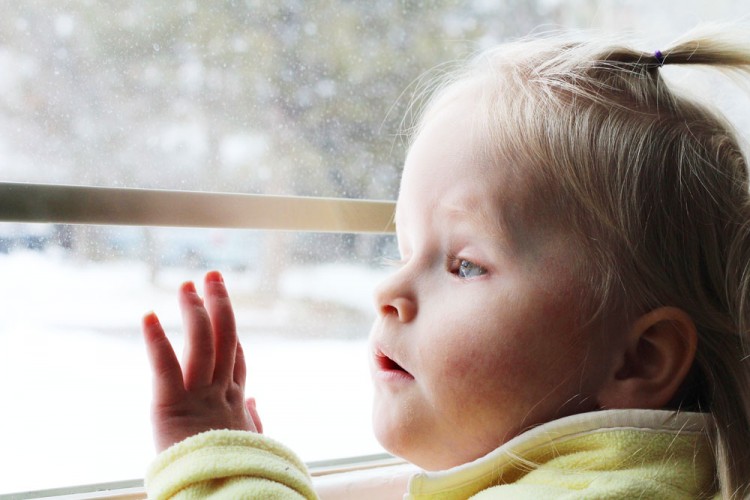 Last summer I created a podcast about parenting kids with special needs. By far the most rewarding part of that experience has been building deep connections and sincere bonds with strangers-turned-friends as we share the vulnerabilities that come with parenting in some of the most unpredictable of circumstances. Because we've been willing to be real and share the challenges and struggles together, we've created a space where love and belonging and joy can prevail. I really hope to meet and share stories — and plates of ethnic food — with more online friends soon. Because seriously, so many of them are like super cool.
The Mighty is asking its readers the following: Describe the moment a stranger — or someone you don't know very well — showed you or a loved one incredible love. If you'd like to participate, please send a blog post to [email protected] Please include a photo for the piece, a photo of yourself and 1-2 sentence bio. Check out our Submit a Story page for more about our submission guidelines.