March 5, 2016
How I Always Say Goodnight to My Son With a Life-Limiting Illness
---
Anyone who knows me knows about my son Maxie and his lifelong battle with Canavan disease. I have the obvious challenges associated with raising a son with a life-limiting illness, but our life is happy. Max is thriving at 18 years of age.
The charitable organization I founded has grown into the largest financial supporter of research to help children born with Canavan disease. I don't think it's helpful or productive to share too much about the pain this disease often brings to my life. But with that said, I would like to share something that could potentially affect anyone. And that is a simple kiss goodnight and making sure our kids' — all kids' — last feeling upon falling asleep is knowing they are loved and cherished.
When raising a child with a life-limiting illness, we as parents know the risks of our kids getting very sick and passing away at any time. We feel that even though they are living with a fatal illness, we would get to say goodbye. Sadly, this is not always the case. I have known a few children living with Canavan disease who went to bed happy and healthy and for whatever reason never woke up.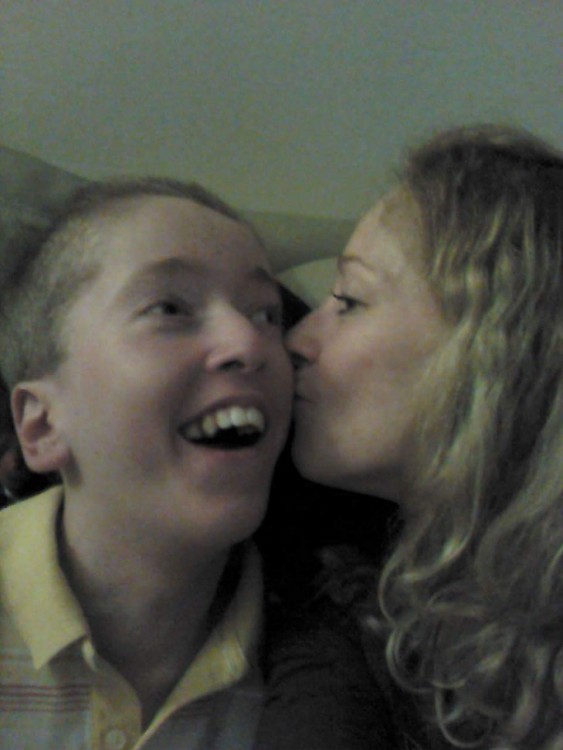 I know this seems like a peaceful way to go, and it may be. But that is an important lesson I have learned. Just because my child has a fatal disease and could die from a common illness does not mean I will be by his side holding his hand as he leaves this world. This is how I've always imagined his last moments would be. I thought I would have the luxury of being there to comfort him as he took his last breath. That's until last year, when a healthy child with Canavan disease passed away during the night. Then it happened again, and again. It's probably been happening well before I was aware a child with a disease like Canavan could go to sleep happy and healthy and never wake up.
I now see that wanting to be there may actually be selfish because it would mean Max might pass due to a bad illness or seizure. Yes, I'd be there trying to comfort him, and smell him, and hold him until the last second of his life. But with the warning might come some illness and suffering.
So I kiss Max goodnight every night like I'll never see him again, and my other son Alex, too. Is this healthy? Who knows, but that's why I feel agony when I kiss Maxie goodnight, and joy because if something did happen then this kiss would be my last memory of him. A happy smiling boy giving his mommy a kiss goodnight.
Let's all try to go to sleep feeling loved and happy. If that happens to be our last memory of someone, there is no way to go back and change it.
Kiss your kids too much, hold them too tightly and for too long. They will go to sleep feeling your love all night. Tomorrow is never promised!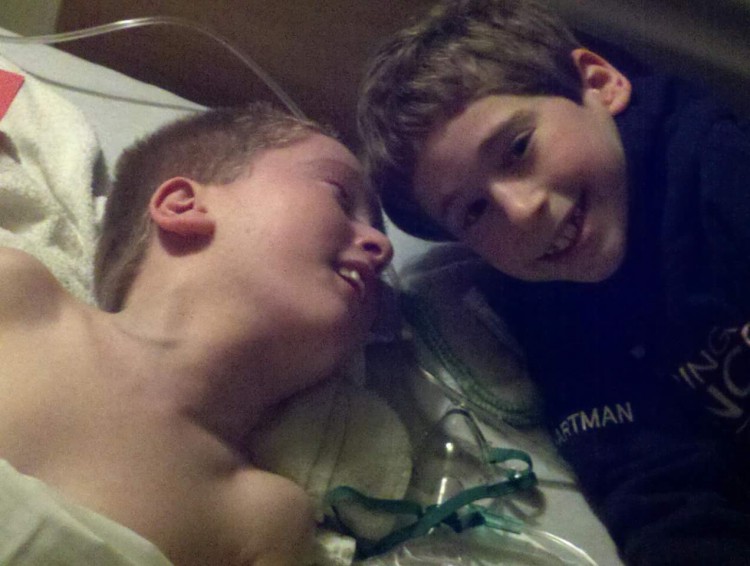 The Mighty is asking the following: What's one unexpected source of comfort when it comes to your (or a loved one's) disability and/or disease? If you'd like to participate, please send a blog post to [email protected] Please include a photo for the piece, a photo of yourself and 1-2 sentence bio. Check out our Submit a Story page for more about our submission guidelines.