March 13, 2016
To the Strangers Whose Selfless Decision Gave Me 10 More Years of Life
---
On March 12, 2006, your life was changed forever in a traumatic way. But the most unselfish decision during your time of mourning changed my life, and the lives of my loved ones, forever.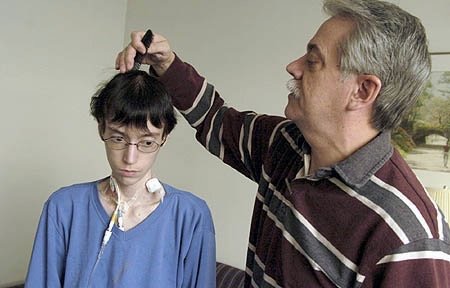 That day I had been admitted to the hospital at 62 pounds with only a few days, if not hours, left to live. I had been waiting for a five-organ transplant since December 2004. Due to complications of gastroparesis and chronic intestinal pseudo-obstruction, I was starving to death. I needed a new small bowel, pancreas, stomach, duodenum and liver. The IV nutrition I was on to sustain my life was also killing me. My liver was failing and I kept developing life-threatening blood infections (sepsis) which often kept me hospitalized with high fevers for weeks at a time, in the transplant intensive care unit (TICU) on high levels of oxygen and with tubes in my lungs to drain fluid to keep me breathing, and putting other organs at a high risk of failure. After one particular bout of sepsis a few months before my transplant, one of my doctors told me he had not expected me to survive.
When I initially arrived for my transplant evaluation, my doctor said I should have been transplanted at least a year earlier. During the long wait, my transplant doctors managed to pull me through many close encounters with death and had to take extreme life-threatening measures at times in an effort to keep me healthy and alive long enough to go through the transplant. While I received several calls during the long wait, none of the organs were viable. Every no-go call brought me one day closer to dying, knocked down my hope of survival one more notch, and made my chances of surviving the complicated surgery far less likely.
Right after midnight on March 13, 2006, the doctors came in and told me they had organs for me. Finally. Organs you unselfishly gave me after the tragic loss of your child. By this point, I was so unstable my transplant surgeon was hesitant to even perform the operation. He did not think I would make it out of the operating room. Knowing they had to do it then or probably not have another chance, he decided to move forward. I remember when I actually made it onto the operating table and he said, "Are you ready?" I knew then it was finally a go — a shot at life — something I had started to give up on. He said later that he was so scared that his hands were shaking and he had to stop and pray before making the first incision.
I recovered amazingly well. As soon as I was wheeled into the TICU after the 17-hour operation, my family noticed a remarkable change in my appearance. Simply having healthy organs added color to my face and life to my fingernails! Within three weeks, new hair started growing back and I was starting to eat some solid food for the first time in 12 years. The doctors told me they had never seen a better match for a patient. Organs that you gave me while mourning the tragic loss of your child. Organs that made the long wait for the right organs and higher risk of death worth it. I've never had a serious rejection.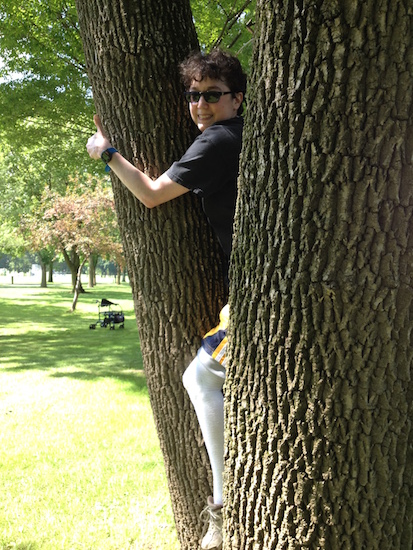 By the end of the year I was driving again. I was maintaining full nutrition orally and eating everything I had been craving for 12 years. I had gained back the 50 pounds my body had lost over the years. Within the first two years, I was back running the non-profit organization I founded, volunteering, involved in social groups and enjoying the best quality of life I had experienced since 1994.
While transplant life is tough and not without a lot of challenges, I appreciate everything about life so much more. I don't let those challenges stop me. I give more. I love more. I laugh more. I smile more. I cry more — because I care more. I want to do more. I've had so many opportunities to experience more of life — to grow, help others, learn and do things I never expected.
Ten years ago today, you gave something to me so many others don't choose or have the opportunity to do. You gave me life. By giving me life, I have been able to use my life to give back to so many others. Every day I wake up thankful for anything the day brings me. By choosing to save the life of someone you didn't even know, you have changed the lives of so many. I fight to use every moment and seize every opportunity to somehow make a positive impact on everyone I encounter. You are part of me. Your child has impacted people you have never met. Understanding the sacrifice that was made has driven me to ensure that if we ever meet, you will be proud of the person your child has helped me become. I believe your gift has allowed your child to live on through me, and I'm doing everything I can to give your child a life you never expected.
On average, 22 people die each day waiting for an organ transplant. Every 10 minutes someone is added to the transplant list. One organ donor can save eight lives. Thank you for giving me 10 more years.
To learn more about organ donation, visit www.unos.org.
The Mighty is asking its readers the following: Describe the moment a stranger — or someone you don't know very well — showed you or a loved one incredible love. If you'd like to participate, please send a blog post to [email protected] Please include a photo for the piece, a photo of yourself and 1-2 sentence bio. Check out our Submit a Story page for more about our submission guidelines.