How Growing Up in Prince's Hometown Helped Me Face Anxiety and Depression
---
Growing up in the Twin Cities of Minneapolis and St. Paul, it was impossible to escape the magnitude of a living legend named Prince. He was seemingly everywhere and no where all at the same time. There were rumors he lived in a purple house on Lake Minnetonka. People often talked about seeing him in passing at retail stores, restaurants or at First Avenue, a club in Minneapolis. A friend of mine told me a story of him coming in to her high-end clothing store. She said he was almost magical in his movements, and he purchased clothes for his female friend. Her remark that stuck with me most was how quiet he was and how unassuming he seemed. I think most people around here talked frequently about how quiet he was but at the same time how charitable he was to the community. Many of us were proud that despite his massive amount of success he never really sold out to Hollywood. He stuck to his roots in Minnesota, and he always maintained a home and large music studio here.
As I grew older and attended the University of Minnesota, I heard of the late night dance parties at Paisley Park. Prince often hosted word-of-mouth live shows for fans. They were often last-minute, and they happened so frequently that often we just didn't go because we assumed there would always be a next time. My friends who had the opportunity to go often commented about how kind and generous he was to his fans. The amazing thing he did was connect with people, and yet he remained completely allusive to the local media. It was wonderful to watch a man somehow be a legend and still stay one of the people.
His music was a soundtrack to my childhood. I grew up as a kid of the 1980s. It was the peak of his career. I remember the entire state being so proud of him. Everyone wore purple. When "Purple Rain" came out, everyone had a story of the film production. I had family that lived near Lake Minnetonka where much of it was shot. There were always talk about where certain scenes of the film were filmed. There was never a period of time in my life where a Prince story or sighting wasn't present.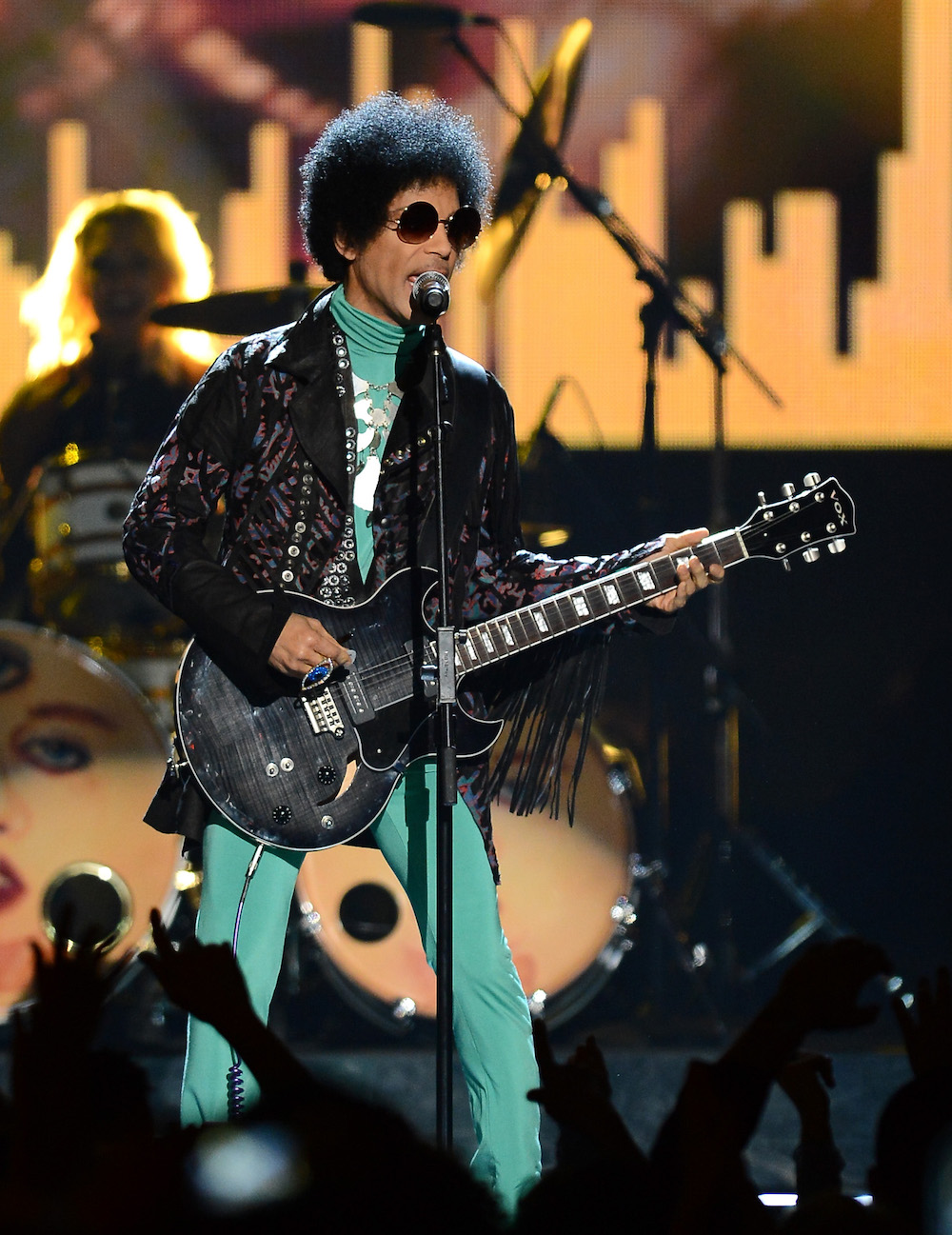 When I was a teenager, I started my now lifetime battle with anxiety and depression. Most of my high school years I was plagued by fear and paranoia of not fitting in. I constantly felt like people didn't like me or were purposely leaving me out. It was a tough time, and it was prior to ever receiving a clinical diagnosis. As soon as we got driver's licenses, I will never forget making a mixed tape of all Prince's best music. We would drive with the windows open with "Let's Go Crazy" blaring in the background. It was his music that could truly make me lose myself and forget about the doubt and anxiety I was struggling with.
His music had a way of getting in to my soul — partly because, as a resident of a place he lived, I knew about his mystique. He was this huge world star, and yet this humble and quite strange man who just lived among us. Having him in the community taught me that no matter what you are, you are never bigger than your hometown. He also taught me that living authentically was better than wearing a mask.
As I struggled through my 20s and even in my 30s, his music was still very dear to my heart. I could be in the absolute worst mood or having a major anxiety attack and his song would come on the radio and I would be lost in the music. He has this innate ability to make me feel like it didn't matter who I was as long as I was me.
Yesterday I was just leaving physical therapy with my son. It was a normal weekly appointment, and my husband's text was very cryptic: "Have you been listening/watching  the news?" to which I replied, "No." He responded, "There was an emergency at Paisley Park. They think it's Prince." I didn't have time to respond because by now I was driving. I quickly flipped through the radio stations to find any outlet talking about it. In a flurry, nearly every station was breaking the news, and as it broke, my heart shattered.
Prince wasn't just an artist or musician t0 Minnesotans. Prince was our neighbor and part of our community. He gave back generously, gave children growing up in the city hope, and he went out of his way for his most supportive fans to consistently give them free access to his studio to watch him play. The world lost an icon but our state lost one of our biggest prides and joys. He influenced everyone from the media, to the sports teams, to local theater and music. He put First Avenue on the map.
Last night I flipped on the TV and saw the coverage of Downtown Minneapolis. The blocks right outside of First Avenue were filled with people shoulder to shoulder dancing and singing his music. It appeared the crowd had grown blocks thick over the day. It was truly an amazing sight to witness. I wish I could have been there singing along to the music.
Prince was one of us. He was a boy who grew up just like we all do here. In the middle of nowhere, with cold winters and muggy summers. It's a small metropolitan area with its own art and culture — that Prince developed and sculpted. Our city will forever be changed, and his music and art has influenced nearly every resident here. The world lost a star yesterday, but we lost the man who changed us all at our very core and made us realize that even Minneapolis can be a cool place to live. Rest in Peace, Prince. The city of Minneapolis and the greater state of Minnesota truly mourns your passing, and your mark to our culture and city will never be forgotten.
Follow this journey on Without a Crystal Ball.
The Mighty is asking the following: Describe a scene or line from a movie that's stuck with you through your experience with disability, disease or mental illness. If you'd like to participate, please send a blog post to [email protected] Please include a photo for the piece, a photo of yourself and 1-2 sentence bio. Check out our Submit a Story page for more about our submission guidelines.