How I Help My Son With Food Allergies Enjoy the Fair Safely
---
When the local fair comes to town, most people feel excited and can't wait to bring their children. As a parent of a child with life-threatening food allergies, the feeling I get in the pit of my stomach is most foul.
It is the feeling of guilt, because I can't let my child participate in the food-filled part of the fair.
It is the feeling of sorrow, that he will miss out on all of the corn-dogs, funnel cake and ice cream I enjoyed as a child.
And it is the feeling of fear, that something there can harm my highly allergic 4-year-old son.
For years these thoughts never crossed my mind. I let my son eat whatever he wanted at the fair. But now everything has changed, as quickly as a spin on the tea cup ride.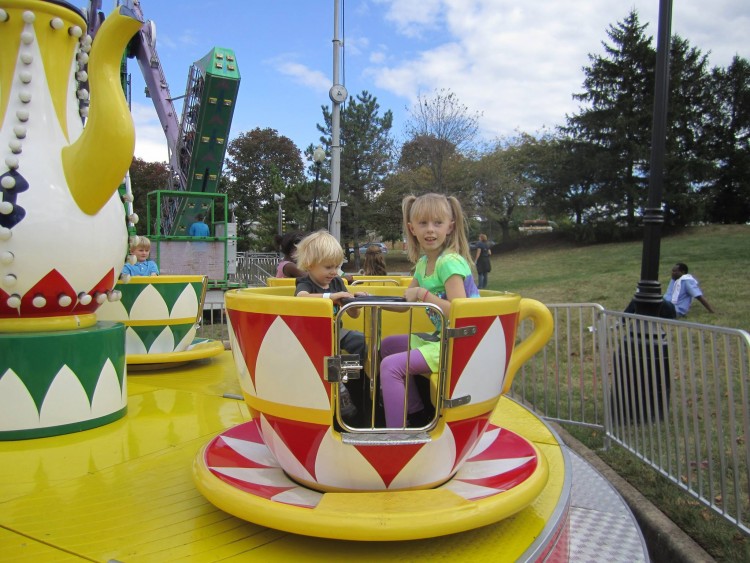 Now, I must scope out the amusement area for any hidden dangers, such as a roasted nuts booth. I must wipe my son's hands often with baby wipes. I must have his EpiPen close at hand.
I must be prepared. 
When possible, I try to arrive at the fair as soon as it opens. This cuts down on the amount of allergens that will be all over. It is always less crowded, which is a bonus, and it gives my son more time to enjoy the rides.
We try to get him on most of them, and he even has time to ride his favorites a few times. After the rides are over, we usually play a few games and win lots of cool prizes. We always have fun, after I manage to relax, and treasure the time we spend together and the memories we create.
There is too much possibility of cross-contamination at the fair, so I do not buy any food. I let my son know beforehand that we are going for rides and games, and that we will eat something great afterwards. That way he does not expect to have food there.
It breaks my heart to have to do that. It breaks my heart when he smells the amazing aromas that pervade the fair, knowing that he can't try any of the delicious treats. But I am a careful food allergy mom, and it would break my heart more if he was harmed by any food there, or experienced symptoms of anaphylaxis.
People who do not have food allergies often cannot imagine all of the preparation and research required, just to go to somewhere like a fair. They may have no idea about some of the simple pleasures kids, or adults with food allergies, miss out on.
I do not want my son to miss his chance to go to the fair. I will learn how to keep him safe there.
I will teach him how to keep himself safe. I will encourage him to be joyful despite his food allergies.
I will teach him to be thankful for what he has, and what he can do.
I will teach him to show love, and embrace the nonsense.
And I will teach him that life is not fair sometimes, but that he has to try to enjoy what's in front of him, and not be left behind.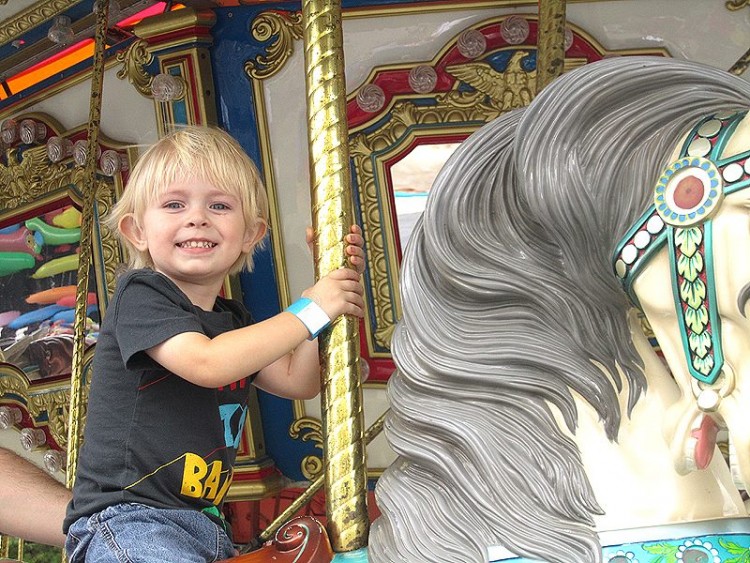 Follow this journey on Nuts About My Son.
The Mighty is asking the following: What's one thing people might not know about your experience with disability, disease or mental illness, and what would you say to teach them? If you'd like to participate, please send a blog post to [email protected] Please include a photo for the piece, a photo of yourself and 1-2 sentence bio. Check out our Submit a Story page for more about our submission guidelines.