Remembering My Grandma, Even When She Doesn't Remember Me
---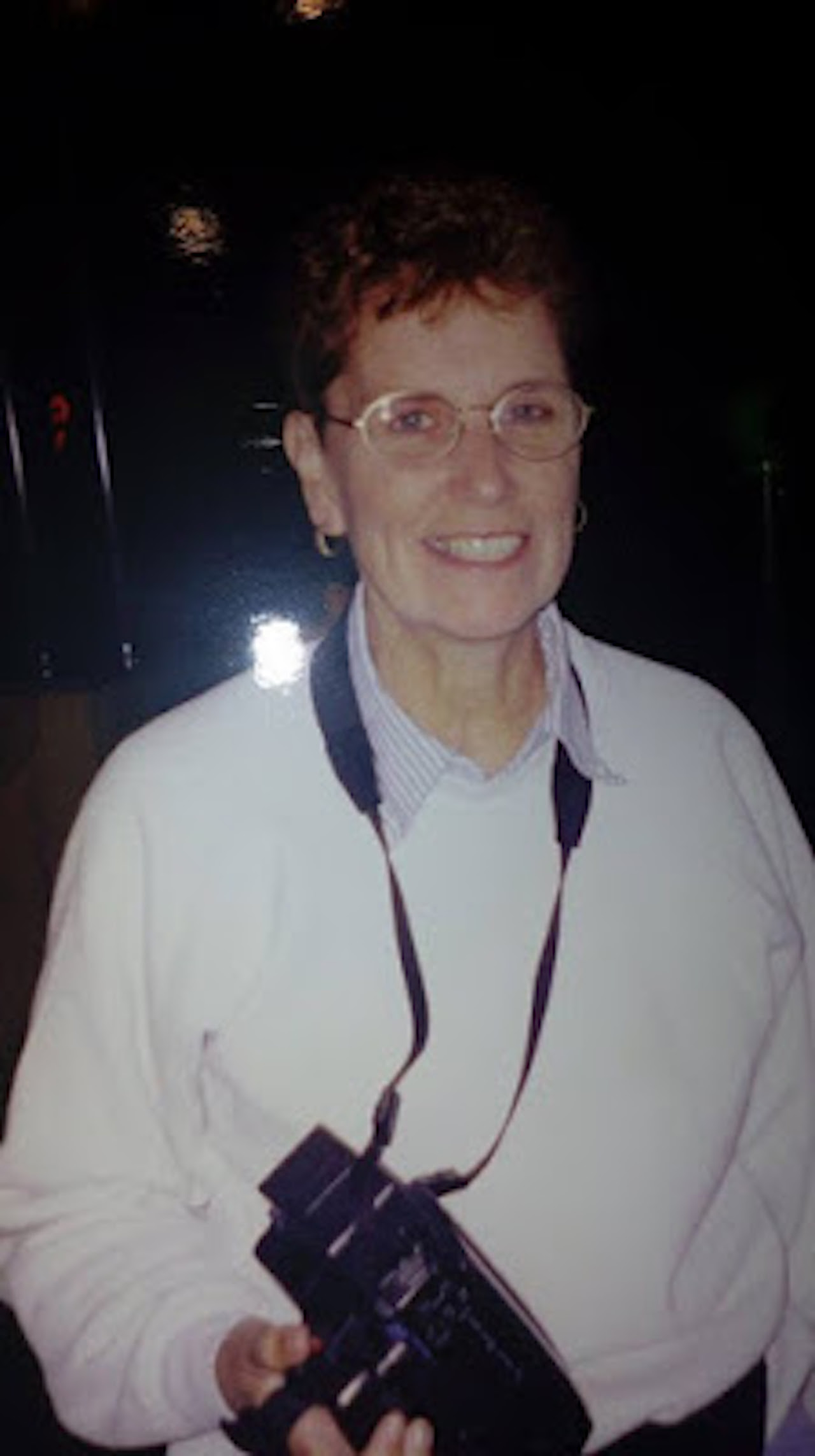 When I think of my Grandma Elaine, I will always remember the traditions we created. Every year, things were the same. I'd go up to her house in Maine for two weeks in the summer (sometimes with my friends). She'd come down to see my plays, even when I was in the ensemble. She was at most piano recitals and chorus concerts, even with the more than four-hour drive. Whenever I'd visit we'd sneak out to breakfast and catch up at a little diner attached to a department store in Brunswick, Maine. We used to get chocolate pancakes. I can still taste the hot cocoa.
After they closed, we would go to McDonald's for breakfast because she loved the hot cakes. She used to talk to me about boys and how to go about my crushes. We used to get our nails done in the Tontine Mall. We would listen to Michael Buble and bond over her favorite songs. She talked to me about my future with no pressure.
She always cooked fudge, and I remember bringing some into my sixth grade English class when we were reading "Who Really Killed Cock Robin?" The fudge was a hit, but the book was disappointing (when you find out pesticides were the killer). She used to let me steer her car while she drove, as long as I didn't tell my mother about it. I talked to her on the phone weekly, up until college, and even then I made sure I called. I always pictured her at my wedding and around when I had children.
Christmas was our most cherished tradition. My parents and I would drive to my grandparents' house in Maine and would bunker down for a few days. Every year was the same: The day before Christmas Eve, we would eat at Richard's German Pub with her cousins. On Christmas Eve, we would go to my great-grandmother's church. After church everyone would try to convince me to open gifts early, and I would refuse. We would open one gift (always pajamas and slippers). Christmas morning we would open presents and she would make blueberry french toast, and we'd end the day with Gramp's famous prime rib. In between our traditions, we would catch up on the past year and retell all our favorite stories while drinking eggnog. We loved our traditions and loved our memories together. We loved storytelling.
I think that's why it was such a shock when I found out she had Alzheimer's disease.
I haven't seen her in almost a year now. At the time, I was about six months pregnant. She looked at pictures and ultrasounds with me. She even kissed my belly and was happy to see how big the baby was getting. I thought she was OK, a little bit off into her world but not as bad as I was expecting. The next day I saw her was a little harder. I painted her nails (like old times), and she wanted to pay me for being her nail technician, not realizing it was me. She had a moment of clarity as we left too, which made it difficult to leave. Now she's unable to talk on the phone. So our phone calls and Skypes aren't an option. She's disoriented when anyone sees her. Aside from my mom, aunt and Gramps, no one really gets to see her anymore. This way, we can keep her comfortable.
I took everything pretty well and was able to separate emotions from everything. I've been able to be there as a support for my family. I've handled it better than I thought I would. Up until I went to call her to ask her about pregnancy and realized she wasn't able to comprehend a phone call at the stage she's in. Then there are the times when I want to share a story about my son or my growing career she believed in. I realize she won't be the one answering the phone ever again. What really sucks about Alzheimer's is, aside from few and far between moments of clarity, it's irreversible.
Once, it was realistic to picture her at my wedding, at Jack's birth and to think of Christmas in Maine every year. Now I don't know if it's realistic to even be able to talk to her one last time. I'll probably never be able to call her again or gossip about boys and family members. I'll never be able to hear stories from her or hear her sing along to songs she doesn't know the lyrics to. I'll never be able to cook fudge with her again or go to breakfast and talk. I'll never go to Fat Boy's Drive-In and get ice cream at the shop next door. I'll never see another show with her or be able to perform for her again. She may never even be able to meet my son.
Alzheimer's has taken my Gram away from me; however, she's still here. That's the hardest part of loving someone with this disease. I have to mourn her while she's still living. People always talk about "not wanting to remember the person when they're dying," but never talk about not wanting to remember the person when they don't remember themselves.
My Grandma Elaine is a very loved woman. She has always been strong for her children. She had a beautiful marriage with my Grandpa Ed and has seen such beautiful parts of the world with him. She has made so many people laugh. She gave back when she could and loved all of us the same. She was a wonderful woman. I regret not listening to her stories while I could and not always being there. I can't make up for lost time anymore. All I can do now is help my family cope and help make her comfortable.