June 10, 2016
The Story Behind This Photo of My Son and a Disneyland Cast Member
---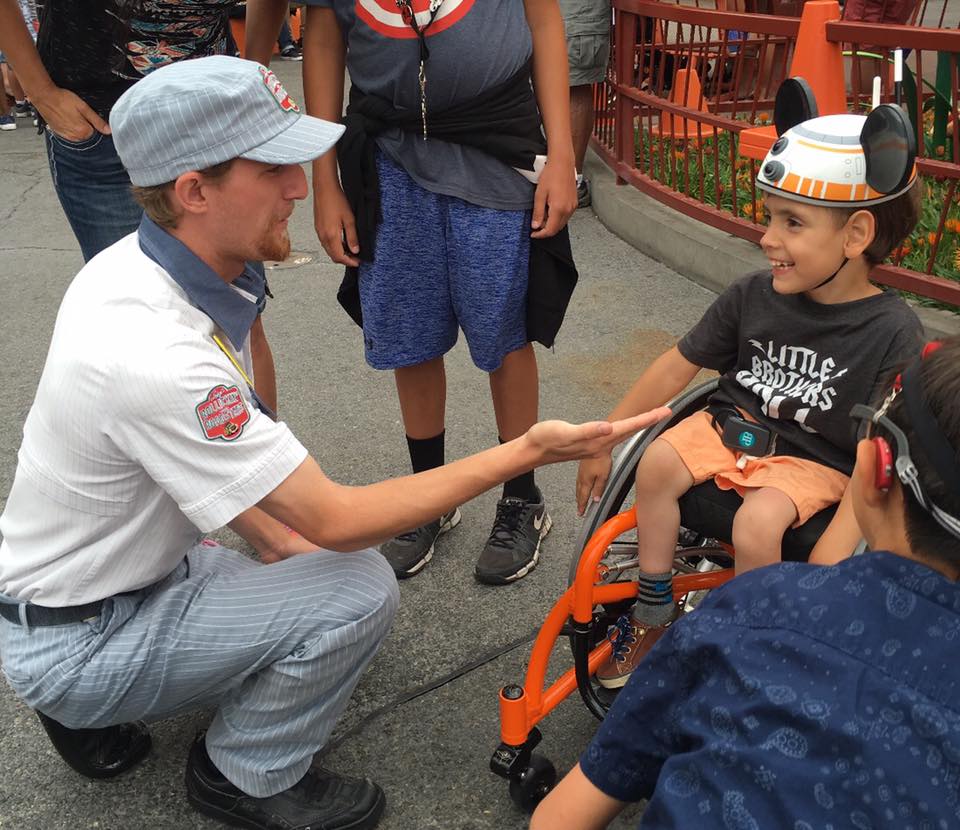 There's always a story behind a picture, and this was no exception. We were standing in line at Disneyland when a cast member approached us and knelt in front of our son, Israel. He introduced himself, and after a little back-and-forth banter, I interjected that our son was learning English.
He stood and asked where our son was from, and I explained he was recently adopted from Eastern Europe. He tilted his head and said he wanted to hear the whole story. I kind of laughed and said, Disneyland is not the best place to share such a hard story. But he was insistent, so I told him about our son.
I painted the picture of a child who had spent the first four years of his life in a crib housed in a tiny glass-walled room — a baby at birth sent to an orphanage that placed him in the "Section of the Malformed." A child who was fed a liquid/puree diet to expedite feeding and never allowed outside because of his deformities. A child who spent the majority of his waking moments sitting in a white, paint chipped crib listening to the same record playing over and over.
My mind skipped back in time to visiting our son and seeing the cribs filled with silent children, seemingly unloved and unwanted. The quiet of an orphanage because children don't cry if no one responds, the smell of urine and tooth decay, the oppressive heat that seeped to my soul. And when the torrent of my words stopped, I looked up and saw a man with tears in his eyes gazing at my son.
"Thank you," he said. "I have seen atrocities and hard things. I just returned from Afghanistan where I was serving in the Army, and every day is a struggle for me. I have been really hurting for the last three weeks. But meeting your son and hearing his story gives me hope. If he could survive, so can I."
I saw the similarities between these two souls. They both had experienced the darkness of life, the cruelties that have no reasoning, human atrocities that can't be justified, yet they were still surviving. I imagine they both have lived days shadowed by fear and laced with pain, walking a daily high tension line of fight or flight. And neither have shared this pain, only carried the dark quietly.
In that tiny space of time, in the happiest place on Earth, two hurting souls found each other.
A child bearing the scars of a cruel world touching the heart of a man carrying pain, fear and loneliness. The beautiful irony of this was not lost on me. How is it that a child who has been given so little, can pour out so much? A baby who they never taught the simplest concepts, is teaching us. A soldier torn apart from experiencing darkness and burdened by sorrow is providing joy in a Disneyland attraction.  In a brief encounter, they both take a moment to see a future filled with hope because even darkness must pass.
Now that's a story Disney could appreciate.
"It's like in the great stories, Mr. Frodo. The ones that really mattered. Full of darkness and danger, they were. And sometimes you didn't want to know the end. Because how could the end be happy? How could the world go back to the way it was when so much bad had happened? But in the end, it's only a passing thing, this shadow. Even darkness must pass. A new day will come. And when the sun shines it will shine out the clearer. Those were the stories that stayed with you. That meant something, even if you were too small to understand why. But I think, Mr. Frodo, I do understand. I know now. Folk in those stories had lots of chances of turning back, only they didn't. They kept going. Because they were holding on to something." — J.R.R. Tolkien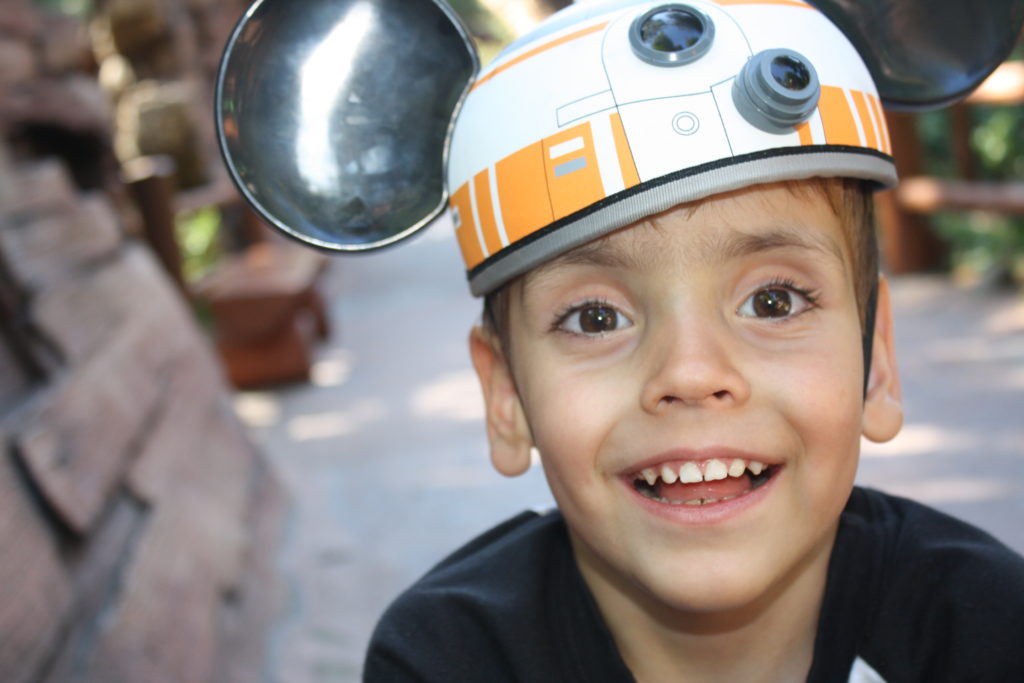 Follow this journey on Ransom for Israel.