June 19, 2016
To My Partner Who Loves Me Even When I Don't Love Myself
---
When I went to college, I wasn't interested in a relationship. Within a month, however, I found the person I believe to be my soulmate.
You and I lived next door to each other in student housing and started talking on dinner outings with roommates. You were so friendly and genuine. You loved hearing about my obsessions with Marvel, sea turtles and musicals; I loved hearing about your passion for computer science, robotics and goats. Soon we started spending time with just each other, and there was a spark. Once we got together, we were inseparable. Our resident assistant even started referring collectively to us as "BrianLeah." I was the happiest I had ever been.
I was quickly jolted out of this euphoric high by increasingly difficult obstacles. I started to cry every day, was terrified to go to bed and missed a lot of class. I experienced what I didn't know were panic attacks and suicidal ideation on a nightly basis. I came close to an attempt several times. I had no idea what was going on — mental illness wasn't discussed openly within in my family. I was confused, scared and ashamed.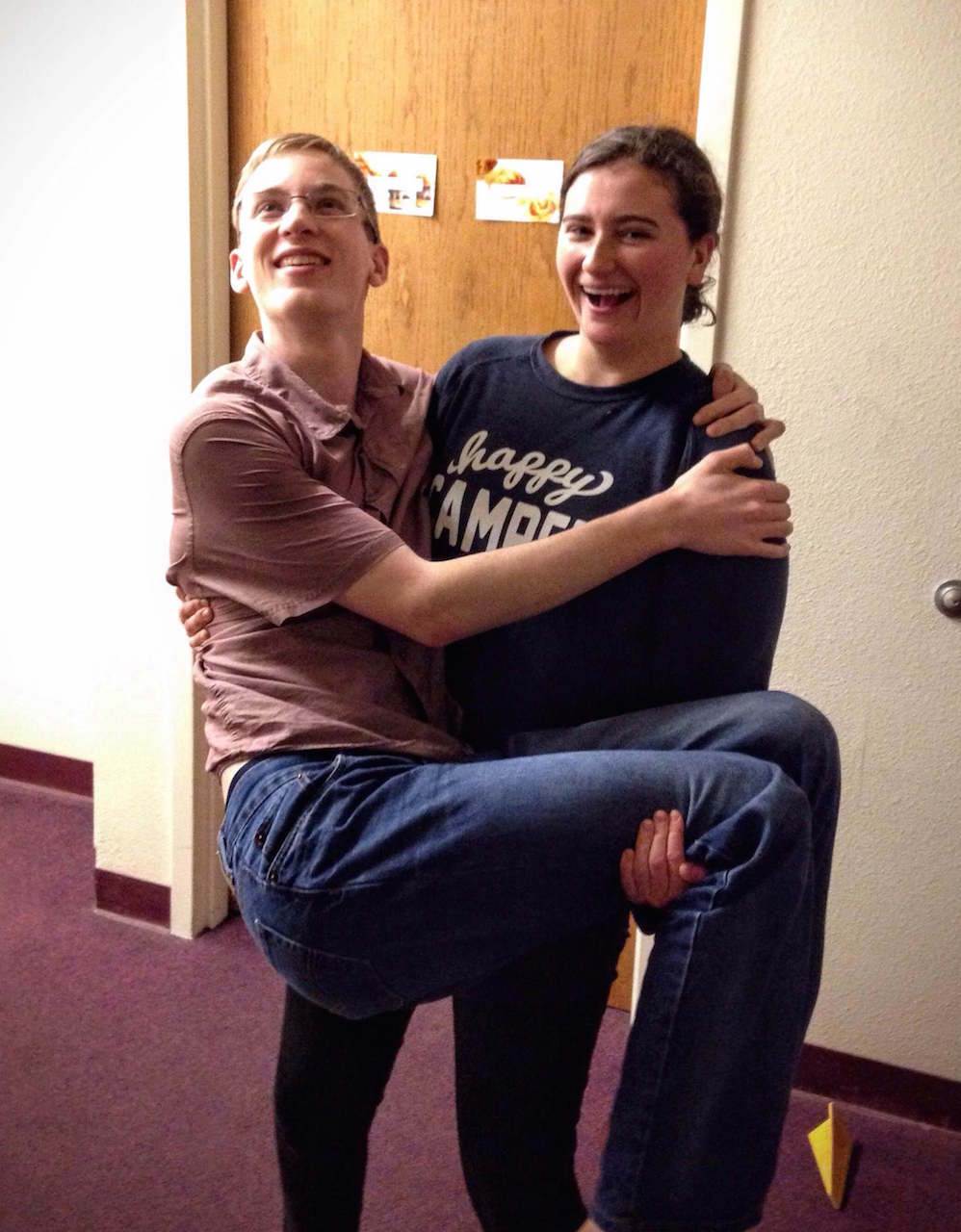 I was terrified you would leave me because of this. Instead, you held on to me tighter than you ever had before. You let me sleep with you at night because I was so scared of hurting myself. You accompanied me to therapy, where I was diagnosed with depression, anxiety and panic disorder. You brought me chai tea from the café when I couldn't bring myself to get up for breakfast. You supported me taking medication when I initially thought it was a sign of weakness. Whenever I was falling apart, sobbing and screaming about how much I hated myself, you held me close and kept me safe, repeating, "I love you" over and over.
Today's culture (particularly American culture) stresses self-reliance. Before my mental illness, I strongly valued my individuality, and I still do. But when I found that my own mind was betraying me, telling me I was worthless and disgusting, this belief was challenged. For a decent amount of time, I was highly dependent upon another human being, you, out of sheer necessity. Independence is important, however, you have taught me it's OK to lean on others, no matter what the circumstance.
I still experience symptoms of my illnesses, but I am doing much better than I was at the time. I know we both believe this illness has made us closer than we ever could have become in its absence. I've come to accept that mental illness is not a flaw; it's simply (or not so simply, in many cases) another challenge to address. Relying on you to make it through isn't weakness — it's strength. When everything seems so small, dim and far away, you wrap me in a strong, safe embrace. I know you will always love me, even when I don't love myself.
If you or someone you know needs help, see our suicide prevention resources.
If you need support right now, call the Suicide Prevention Lifeline at 1-800-273-8255.