10 Things I Want My Healthy Child to Know I Understand About Life With His Sick Brother
---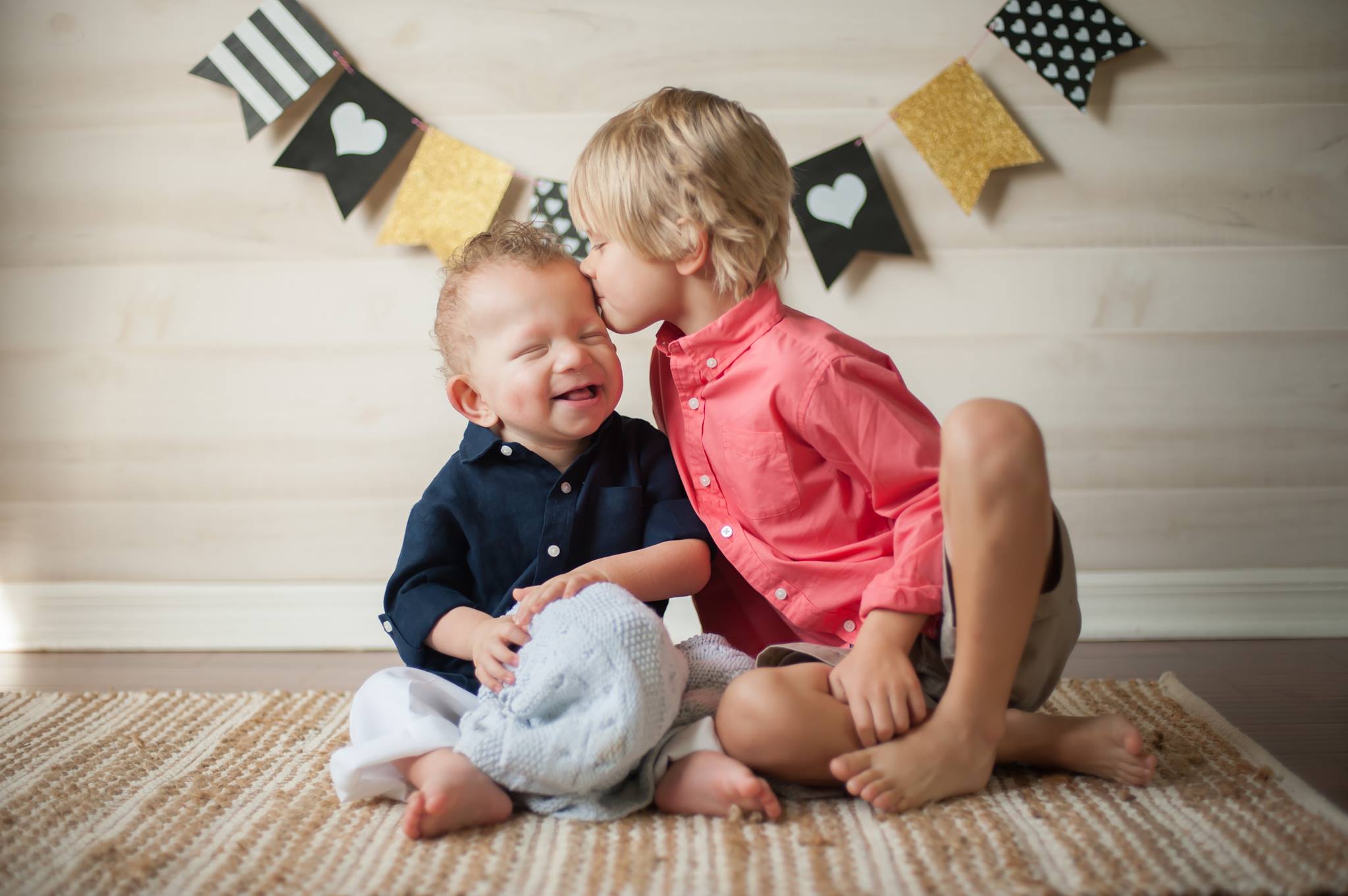 1. There will be pain. Medical advancements may dictate that one day your dad and I will leave this world and you will be thrust into the caretaker role. At worst, you will bury your brother, and it will leave a hole in your heart so painful you may resent us. On a daily basis, I wonder which one leaves us in emotional pain, but spares you. I know this is a battle neither of us can win.
2. You'll see your parents at their best and their worst. You'll see me cry. You'll see me yell. You'll see your dad and me argue and think it's your brother's fault. The truth is, Emmett's health challenges will cause us great stress and sadness. But, Emmett brings us the most indescribable level of joy. The happiness he brings will far outweigh the sadness. Please, try to always pay attention to the joy.
3. You may hold resentment. There will be days you can't be top priority. But, as I see you grow into this amazingly compassionate boy, I have to place my faith that one day you'll understand. It's OK to be mad, but then I want you to pick
yourself up and move on. The world needs far more from you. The world is waiting
for your greatness.
4. We chose this. We were told Emmett would never make it past birth, and it didn't deter us. We were told, at best, his heart would give out by the time he was a week old. We didn't care. We wanted him, regardless of the pain. It seemed selfish at first, to see him struggle, as he did when he was born. But, we know it was the right decision for us.
5. We love you and your brother equally. But you should know we think of you differently. Emmett has his special place in this world, and so do you. The
reasons you are here are different but equally as important. Do great things, like you were born to do.
6. Emmett may not always understand you, but he loves you so much.  From the day he heard your voice, you became his motivation. You are the reason he fights, the reason he speaks words when we thought he would have none. He will always strive to make you proud to be his brother, and you should be proud.
7. We know one day your heart may ache for a healthy brother, and we
won't fault you for that. Emmett's limitations may scare and worry you. You'll love him more than you ever thought possible, but you may wish he could ride a bike with you or run in the backyard. It's OK. Be angry, but be angry at the disease.
8. One day your friends may ask questions. This day will come, and just knowing that makes my stomach turn. We know as you get older, your friends will ask questions. We hope you'll always do what's right, that you'll stand up for the whole person your brother is, even when you're under pressure. We hope you'll
know the impact he's making on the world and what he lacks in ability, he makes
up for in being a fighter.
9. Your brother loves you more than he loves us. It's OK, we understand. He will always want to fight for your attention and love. It's not always going to be easy to give it to him, but try. You may never know a purer love than his.
10. We don't know how having a brother like Emmett will make you feel in 20 years. People often tell us how having Emmett as brother will make you better as an adult, and we hope so. But, it may not. It may make you feel sad. We hope you know you can always talk to us about life with Emmett openly and honestly and know we love you, no matter how you feel about your brother in that moment.