My Self-Care Manifesto
---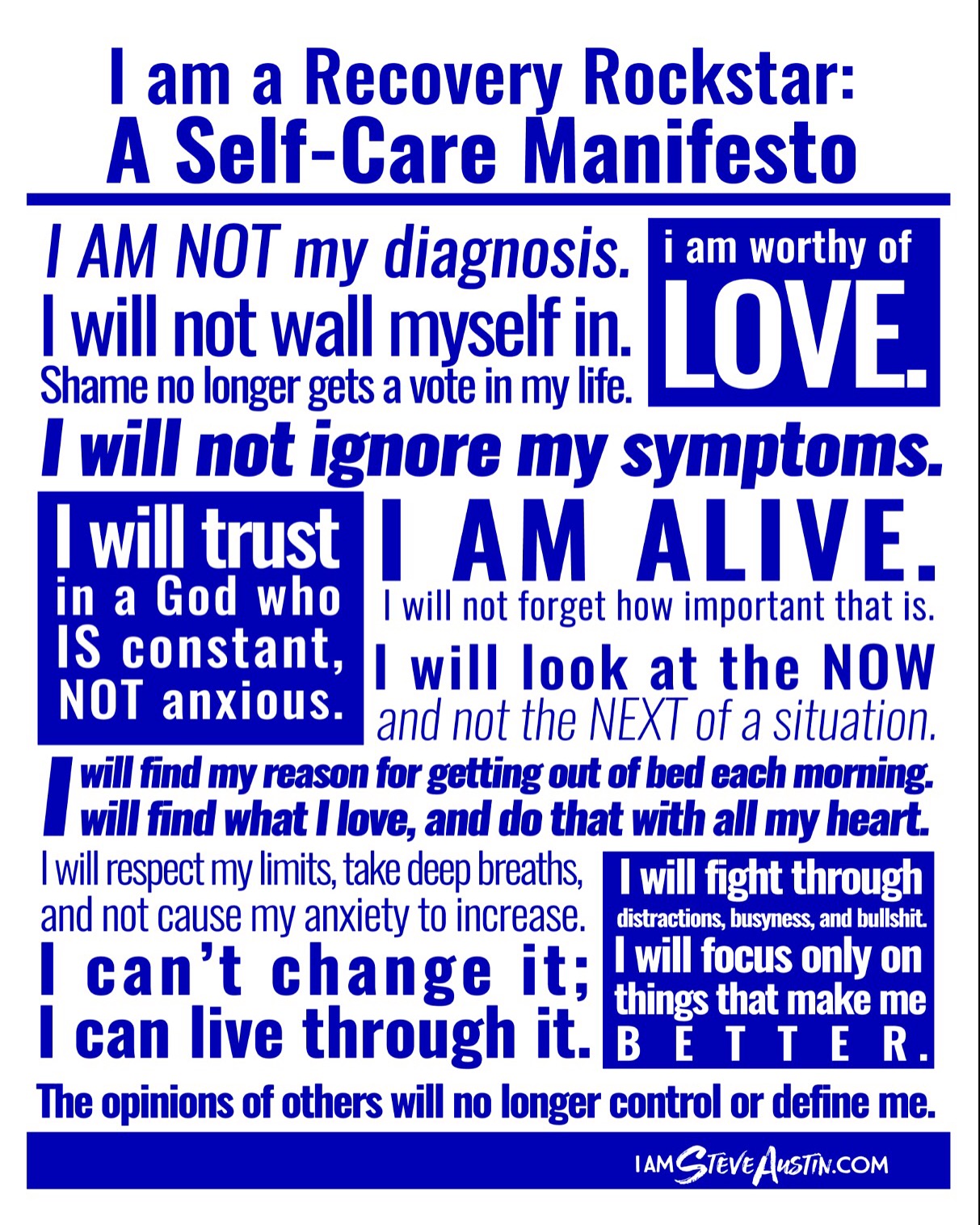 I am worthy of love.
I am not my diagnosis.
I will not wall myself in.
Shame no longer gets a vote in my life.
I will not ignore my symptoms.
I am alive. I will not forget how important that is.
I will look at the now and not the next of a situation.
I will trust in a God who is constant, not anxious.
I will find my reason for getting out of bed each morning.
I will find what I love and do that with all my heart.
I will respect my limits, take deep breaths, and not cause my anxiety to increase.
I will fight through distractions, busyness, and bullshit.
I will focus only on things that make me better.
I can't change it; I can live through it.
The opinions of others will no longer control or define me.
We want to hear your story. Become a Mighty contributor here.