Why It's Important to Have a Trusted Person Support You Through Illness
---
I just had a miserable experience that ended well thanks to my husband whom I trust with all my being. I attempted to go to the post office to mail Christmas gifts. The line for the counter was long, so I went for the self-service kiosk which I have used numerous times before. It should not have been a big deal.
With Christmas coming up quickly, the post office was a sea of people running here and there trying to get their packages sent off or buy stamps. Even the parking lot was a place of terror for me with a lineup of cars stretching onto the road. After navigating the lot, I stood in line for the kiosk as patiently as I could. When it was my turn, I got started as usual. Very quickly, things turned ugly. I couldn't understand the basic questions on the screen. My mind was swimming. Two different people stopped to help briefly as they passed by handling their own affairs. It was kind, yet it made me feel rushed. When it was time to pay, I could not remember my own zip code for the billing address.
My own zip code? I couldn't remember my own zip code! I was beginning to feel as if I couldn't remember my own name! I wanted to turn and run, but I couldn't bear the thought of facing the people standing in line behind me. I didn't know what to do.
Finally, I cancelled the whole thing, grabbed the packages, and ran out. I put the boxes back in the trunk. With cars lined up wondering if I was coming or going, I stood leaning on the trunk of my car and called my husband. At first, he didn't answer. I texted "Help me" and called again.
"What's wrong?" he immediately asked.
I cried as I told him where I was and that I couldn't remember our zip code.
"Tell me exactly what you are feeling."
I answered, "My throat is tight, my stomach hurts, I want to vomit and my head is spinning."
"Is it crowded? Are you feeling claustrophobic?"
"Yes!" Thank God I have someone in my life who knows me!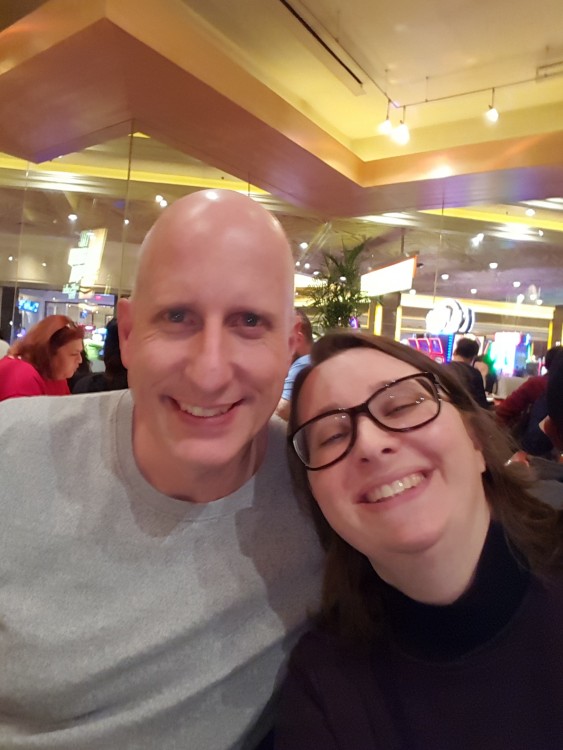 He talked me into sliding into the car. Then he talked me down from my emotional precipice. Within half an hour, I was at a UPS store sending off my packages where the line was shorter and the crowd less erratic. Disaster was averted, and he didn't even have to leave his office.
Lupus and fibromyalgia cause me to overreact to so much. My husband has learned to be that calming presence when I can't be that for myself. He has learned to help me navigate without being patronizing – well, at least most of the time.
If you have someone who is that trusted support, thank them this holiday season.
If you have a family member or friend you care about with some sort of serious health challenge, consider being that support person. It takes a patient ear and a gentle hand.
David, have I told you how much I love you lately? Merry Christmas and Happy Anniversary!
We want to hear your story. Become a Mighty contributor here.