Losing a Loved One While Living With Chronic Pain
---
I sat in the ICU room at Chicago's Advocate Heart Institute at Christ Medical Center for days, weeks, with my sister-in-law, nephews, niece, brothers, sisters and cousins. Jim, my brother, had a heart attack, and he was quickly transferred to this exemplary cardiac center. The heart attack caused a hole in his heart and the surgeons had to wait until there was enough scar tissue surrounding it before attempting the life-saving operation. He had 24-hour care by top-notch cardiac care nurses who grew to love Jim as much as we did.
By the time I arrived a week afterward, most of my other brothers and sisters (I'm one of eight) had already spent many days with Jim at the hospital, along with his wife, Sheri, and their 20-something children, Alex and Maura. On the Sunday I got there, Jim was sitting up in his bed, surrounded by myriad life supporting devices allowing his heart to beat and other organs function. He was lucid. He was happy to see me. He told me about some delusions he experienced, the result of being in the ICU and on many heavy duty medications. He asked me if our Mom, who died two years prior, was this "messed up" after her heart surgeries and other procedures. When they brought a meal of pureed vegetables and meats, Jim insisted that the portion was too large for him and asked the nurse if he could bring another plate so I could share it with him. At one point, he looked in my eyes and asked what was going on with my own health journey, having remembered I had a recent appointment with my neurologist. I smiled at him and told, "I'm doing fine. I'm just happy to be here with you."
That was the last day Jim had full lucidity. After that, he was in a medically induced coma, and only occasionally communicated with us by lifting his eyebrows and blinking his eyes. He would die a few weeks later after more surgeries, procedures, medications, and attention from a dedicated medical staff than I could ever imagine. I am forever grateful to them for giving Jim a fighting chance…but in the end, the initial damage to the heart was just too great to overcome.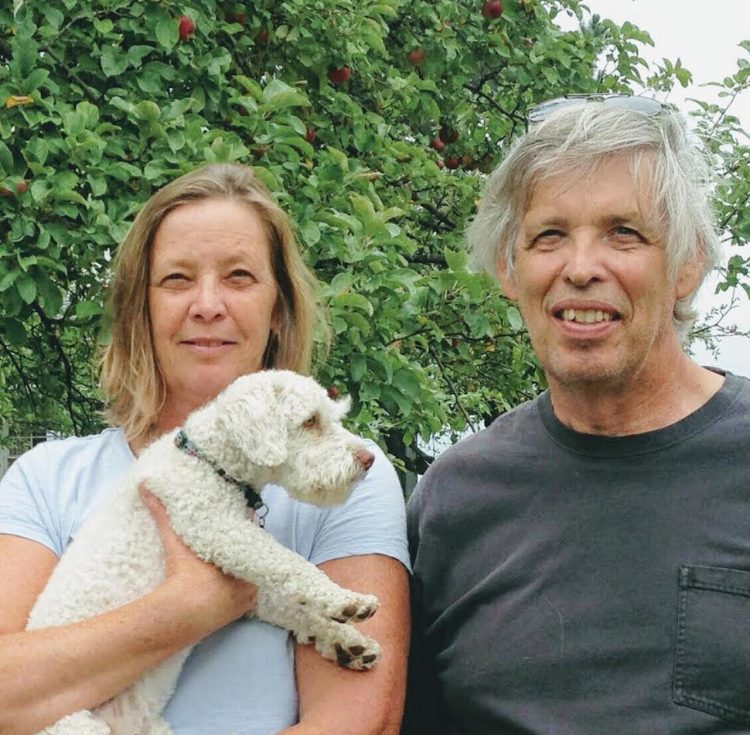 When this happened, I was already five years in my voyage with atypical trigeminal neuralgia. Like many afflicted with this horrible disease, I first underwent numerous, and unnecessary, dental procedures, including root canals and the eventual extractions of both incisors. When the incessant pain persisted, my regular dentist (not the oral surgeon) concluded it was a neurological disorder, and actually arranged an appointment with a neurologist in my home, Denver.
On the day of the exam as the nurse took my blood pressure and said, "Oh, you're here for your trigeminal neuralgia." What? I had never heard of this before and, after she left, Googled the disease on my phone. Apparently my dentist and the neurologist diagnosed my affliction on the phone.
Over the five years, I had seen countless specialists and been on more than a dozen medications. Then, as now, my atypical trigeminal neuralgia (ATN) is part of my daily life for every waking moment. Yet, for all the doctors I saw, visits with my therapist, monthly appointments with my pain management clinic for my opioid medications, I never heard or read anything about dealing with heartbreak and overwhelming grief, while also managing unrelenting chronic pain.
I was hardly alone in my anguish. In fact, it was hard keeping those of us who love Jim the most away from this ICU unit, which actually only allowed two visitors at a time. My brothers and sisters and I stayed at neighboring hotels, while Sheri, Alex and Maura, drove from their home in a northern Chicago suburb every day. We were there when visiting hours started at 8 a.m. so we could be available when the many doctors made their morning rounds. Throughout the day, we sat in the room with Jim, taking turns reading the hundreds of messages that came from family and friends. We talked about fantasy football and Jim's favorite sports teams, the New York Giants and the Chicago Bears. We looked up the best lines from movies like "Caddyshack" and read those to him as well. We reluctantly left him at 8 in the evening, when visiting hours were over.
My own pain, of course, was raging out of control, and no amount of medications could diminish it. During Jim's many life saving procedures, we sat in a downstairs hallway, quiet and waiting, as the hours passed. Then, as during this entire period, I tried to do a few things to help me in this horrible situation. Some I was good at, others not so:
1. Be quiet. I wasn't always successful at this, but I learned that being quiet, especially with Sheri and the kids, was very important. I didn't want to add stress to the situation, so I stayed pretty reserved.
2. Take notes. As a former reporter, I was compelled to write everything down. I went through an entire notebook in just a few weeks. I wrote down everything the doctors and nurses told us. However, I left it to my siblings and Jim's family to ask the questions. If she wasn't there personally, I relayed the information to my sister, Anne, who would then text it out to our immediate family and write about it in a blog she created for the hundreds of people following Jim's progress. Staying busy by communicating was helpful.
3. Cherish the time together. There were many hours I was alone with Jim in his room. My ATN prevents me from from reading, so newspapers, magazines and books weren't an option. So I sat, listening to the incessant beeps from all the machines, looking at my brother and trying to stay out of the way of the very attentive nurses. For better or worse, I thought about all my friends and family who had lost loved ones before their time, and eventually would reach out to some of them. I now understood their pain.
4. Breathing exercises. During the many life-threatening surgeries, I looked up breathing exercises on my phone. These helped a lot. At the same time I looked up a webcam for a lighthouse near our summer home. Seeing the water, the waves and the boats sailing in and out of the canal relaxed me.
5. Exercise. I wasn't so great at this, but there were times when I walked around the entire hospital complex or to other parts of the hospital, just to move the body.
6. Calls to important people. My cousin, Martha, called me most nights, which was so helpful. After trying to keep my act together all day, with Martha, all my anguish came out. She got an earful. I also arranged phone calls with my therapist in Denver every week.
7. Sleep. We had to leave the ICU at 8 p.m. After getting some takeout, we'd bring it back to the hotel to eat. Then went to bed. But sleep…Well, that didn't happen. There were often updates from the nurses throughout the night that eventually were texted to all of us. Everyone slept with their phones inches from their ears. My family encouraged me to take breaks and go back to my hotel room during the day, which I occasionally did.
8. Healthy eating. I totally flunked at this as well. Although the hospital cafeteria offered plenty of healthy options, I craved comfort food. Also, we were treated to wonderful meals our cousins brought to us at the hospital.
When Jim finally lost his courageous month-long battle, I was honored to be there, with Jim's family, other siblings, in-laws and cousins. Afterward, it took weeks, if not months, to get my extreme pain better under control.
I miss Jim a lot, as so many do. I miss his regular phone calls. We all will miss our time together at our summer lake home. And my sadness is compounded knowing the impact of our loss on Sheri, Alex and Maura.
It helps that I talk and visit with them. It's also helps that I talk to one of his best friends regularly. Even writing this helps. But most of all, I have been trying to be kind to myself, not push myself too much and to take each day as it comes. The pain is still raw, and I cry all the time. But I guess the potent emotions are a testament to the love I have for my sweet and very beloved brother.
We want to hear your story. Become a Mighty contributor here.
Thinkstock Image By: Wavebreakmedia