Confessions of a PTA Mom With Mental Illnesses
---
Grace. Joy. Courage. Kindness.
These words came to me as I was thinking of what I want to do with a set of canvas squares I have sitting around in my home. A list of words to remind me what I need to offer myself and strive for daily… hourly… minute by minute.
These are things I so often forget. And yet, they are the very things I need to live the life I want to have.
I am a stay-at-home mother of four. I am the "quintessential" PTA mom: educated, overachieving, super creative, class volunteer, scout leader. I also live with post-traumatic stress disorder (PTSD), treatment-resistant depression, anxiety, and an eating disorder. Most people do not know this and would be surprised to learn of my mental health struggles. Although I have had some of these illnesses for most of my adult life, the past six years have been an exercise in learning how to deal with them in their full manifestation. I have had to do that in the context of parenting — and when you are learning to re-parent yourself as well as effectively parent your children, it's a challenge. The words above help me to focus.
Grace reminds me to cut myself a break. Lots of breaks, in fact. One of the hallmarks of depression for me (and possibly a side effect of some medications) is that I tire really easily. Naps, once, possibly even twice daily, help me handle myself and my children better. My kids know I almost always need a nap when I pick them up from school. I take my nap, and I am much more likely to handle the demands of multiple children, schoolwork, and dinner. After-school and evening activities make this piece of self-care a challenge, but I do my best. Grace also reminds me it's really OK to leave dishes in the sink, to feed my children quick and easy meals, to forget things I need to do, to have clutter piles, to not do a grocery shopping trip. When my depression and anxiety are high, tackling these things is like climbing Mount Everest. My internal self-critic is set to such a high standard that I have to work hard to accept — and more importantly, celebrate — my small successes.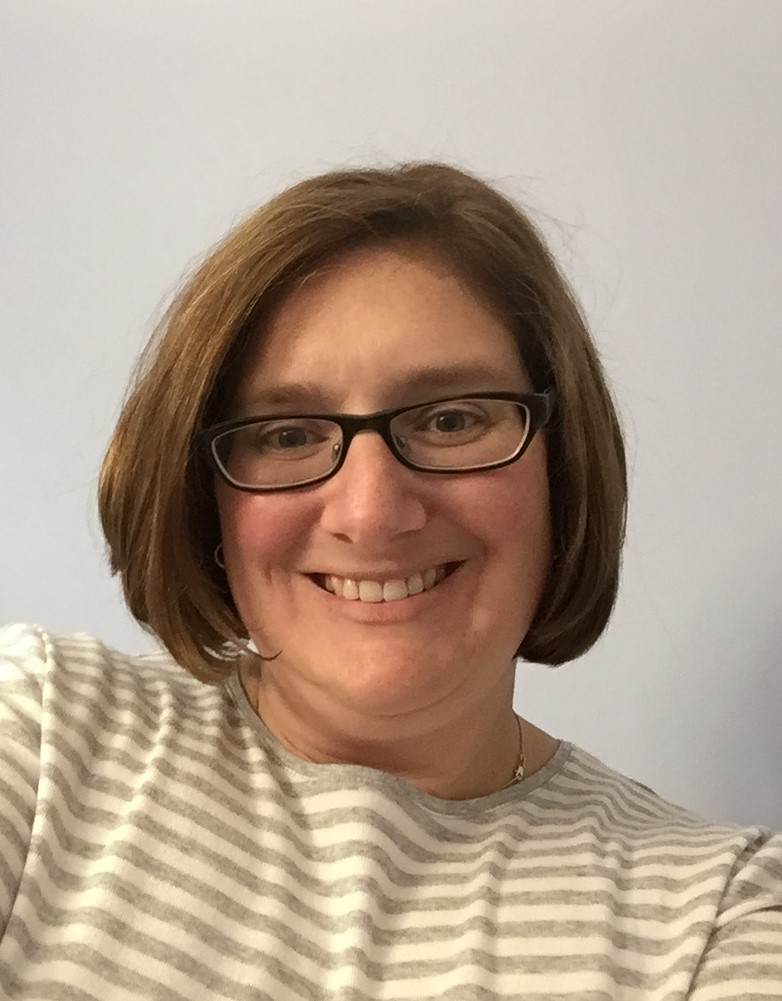 Joy. When I am depressed, this one is elusive. Everything is dull and nothing looks, feels or sounds appealing. I have to remember to find it. Whatever brings a small comfort helps. For me, being home alone during the day is incredibly difficult. Hence, I get behind on the things which need done, and it starts a vicious cycle. I love candles and have a certain brand I burn on days I need to be home. Stuffed animals, blankets, colorful objects help as well. Allowing myself to take an art or yoga class — things I previously denied myself, thinking I did not do enough to deserve such treats. In reality, those are not treats for me; they are tools of joy that let me be a better person for my family and friends.
Courage. Recovery is hard, hard work. Much of it is invisible. I have learned that at the moment, I need both medication and therapy to be able to function. I think most people who have never had to sit in a therapist's office have no idea what it takes to show up week after week to tackle ingrained thoughts and beliefs. Or to begin to untangle the effects of traumas, be they large or small, recent or from years back… or in my case, all of the above wrapped in a tangled yarn ball. I do take my medication, and I do show up, week after week. Just the act of doing that proves to myself that I am worth so much more than I believe on some days. I struggle frequently with suicidal thinking, and the fact that I continually show up for therapy helps me deal with those thoughts by reminding myself that yes, I have a purpose and worth and a story and gifts to share.
Kindness. To me. To each person reading this. To our world right now. Reframing my illness with kindness and courage: mental illness is not who I am, it's what I have. On my hard days I forget this and need to remember to be gentle and kind with myself, as the harsh voices inside my head will only serve to take me down rather than help me up.
Grace. Joy. Courage. Kindness. Words to live by.
If you or someone you know needs help, visit our suicide prevention resources page.
If you need support right now, call the National Suicide Prevention Lifeline at 1-800-273-8255, the Trevor Project at 1-866-488-7386 or text "START" to 741-741.
We want to hear your story. Become a Mighty contributor here.
Thinkstock photo by Aleutie