When I Struggle With My Illness, These Selfless Words Encourage Me
---
"I wish I could take your suffering away from you and be the one who's sick instead," she says with tears welling up in her light brown eyes.
I hear the hopelessness in her voice, the sheer frustration of not being able to do anything but sit idly by and watch your child's quality of life slip away. She's said this sentiment to me on multiple occasions: While in an uncomfortable chair next to my hospital bed, as she holds me in her arms as I sob in pain, as she helps me accomplish simple daily tasks like going to the bathroom, while in the car driving me to yet another doctor's appointment…The list goes on.
Every time her voice trembles out those words, I become hyperaware that it's not only me going through the agony associated with this chronic illness, it's everyone around me. Sometimes I wonder what's worse, being the one in physical pain or being the one witnessing a loved one suffering to such an extreme. My conclusion always lands on the latter.
My mother has always been an empathetic and compassionate soul. She finds the good in every person who crosses her path. I couldn't tell you the last time I heard her raise her voice and I've never heard her yell at someone. Being this gentle is an angelic gift that few people possess, but it doesn't come without a price.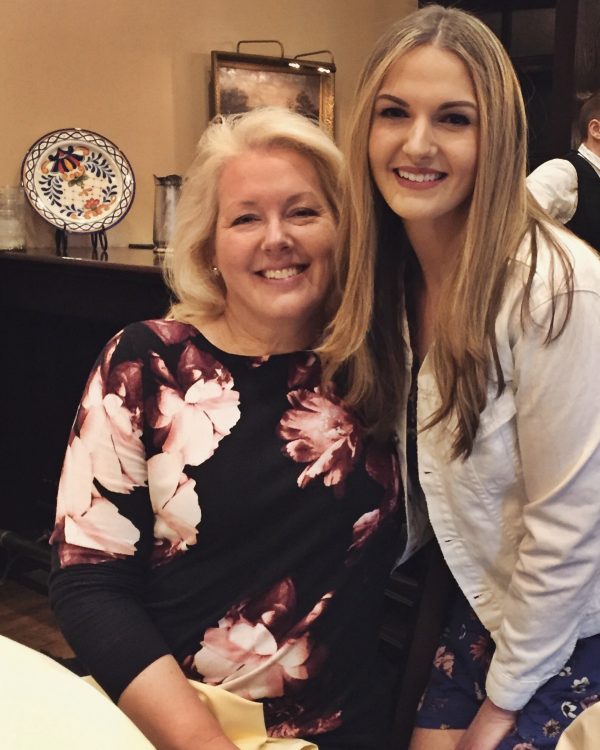 My mom can feel other's pain. I can tell because of the way everything touches her heart so deeply. She has remained soft through all of life's trials and tribulations and it's one of the most beautiful things about her. So when she says she wishes she was the one in pain instead of me, I know it isn't just a sympathetic remark used when there's nothing else to say. She means it. And she means it with her whole heart.
I have no doubt in my mind that if it was humanly possible for my mom to take on all my suffering, she wouldn't even hesitate. But what's so special about her is that she wouldn't just do this for me; she would take on the pain of all of the people around her if she could.
When I'm at my lowest low and hope is no where to be found, it's like my mom knows. She takes my hand and says, "I wish I could take your suffering away from you and be the one who's sick instead," like the numerous other times she's comforted me with those words. And in that moment, I feel a pang of hope deep within my chest radiating throughout my entire body. If her love could be so selfless and magnanimous, miracles truly do exist – and they walk among us every day. I'm just lucky enough to have one of them be my mother.
We want to hear your story. Become a Mighty contributor here.
Thinkstock Image By: SvetaP