June 14, 2017
Why My Future Became Uncertain When My Epilepsy Returned
---
It's a shimmer in my tummy that becomes a sinking feeling, then slowly, yet quickly and uncontrollably it spreads throughout my body, just like an orgasm. But it's terrifying, not satisfying.
When will this one stop? I hope it doesn't become anything bigger like they used to.
My body almost feels like it's floating, but my feet are firmly on the floor. I can see everything around me. I can hear what everyone is saying. I know where I am. But I'm so scared.
"Mummy, I'm sick again." But I can't say that. I'm an adult now. I don't have my mum here with me. This time I'm on my own.
Can anyone tell I'm having one? Should I tell someone? Will they believe me? What if I lose my job? It's still going but my brain is ticking away regardless.
It starts to ease and I take a few deep breaths to make sure it's absolutely passed. I burst into tears. I've had another seizure.
It's a simple partial seizure. Only one. I used to have about a hundred a day when I was growing up. I don't need to go to hospital or anything. I'm not injured. I can just get back to work. I shouldn't be so upset. But I am. It means so much more now. It means after 13 years seizure-free, my epilepsy is back.
In 2003, when I was 14 years old, I underwent successful surgery for chronic status-epilepticus. I was having over one hundred seizures per day. The surgery was successful and I was declared seizure-free, until last year.
Comparatively, my case in adulthood is minor and has a high likelihood of being controlled on medication – from a textbook perspective I am a good case.
However my relapse came with great risks and high impact on my life.
When the doctors did my operation back in 2003, they left a small part of the scar tissue that was causing the seizures because of the risk it posed at causing memory loss. That's where the seizures were now coming from – my brain had relearnt seizure pathways.
If the seizures weren't controlled quickly, I was at very high risk of worse seizure types also returning such as complex partial and tonic clonic. My doctor needed to act fast. I was put on an escalated medication program. The drugs made me so tired, extremely nauseous and as soon as my body adjusted to them, it was time for another dosage increase and the cycle started again.
Naturally, my doctor also had to apply a medical suspension to my driver's license. I had to be six months seizure-free before I could drive again. I can still feel the sinking feeling of devastation and fear when she called me that night and told me she would have to apply the suspension, because that's when it was real. That's when I couldn't avoid the epilepsy anymore. It was back.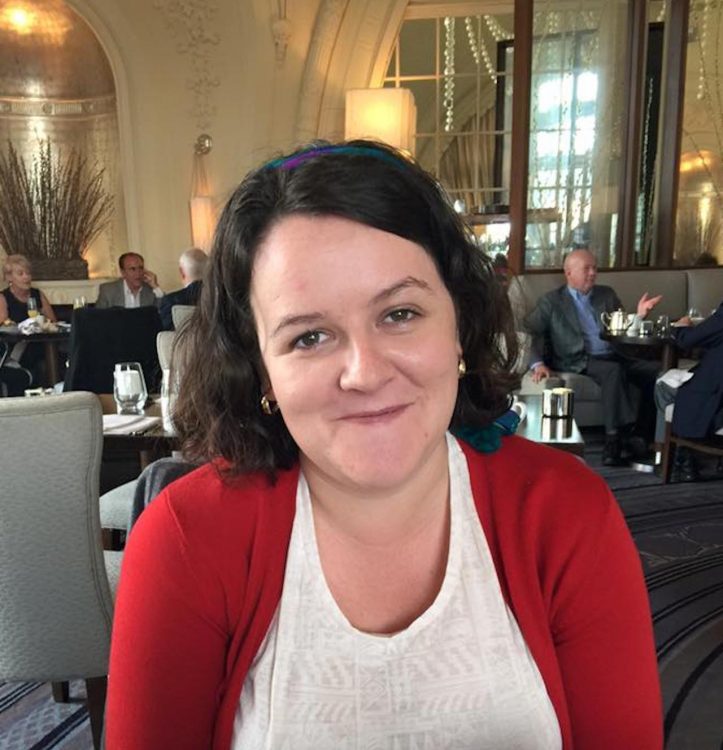 My mental health cascaded into a state of severe depression full of questions of uncertainty over the next six months. What was the rest of my life going to look like? Would I be able to have children? Will the seizures be managed or will they get worse? Will I be able to continue to work? I knew this thought process wasn't healthy or productive but it was constantly present and impossible to stop. I needed answers.
It is widely acknowledged that mental health is key to good seizure management, so I saw a doctor with a specific interest in treating mental health in epilepsy. He helped me make sense of the emotions of depression and hopelessness I felt after every seizure. He explained they weren't just about the devastation of my condition returning but also due to the location in my brain from where my seizures were coming.
I increased my sessions with my psychologist and adopted some stress management strategies to try and regain control of my life. I started going back to the gym, seeing my personal trainer and doing yoga. I went on a healthy eating phase and ended up losing over ten kilos, though that wasn't why I did it.
I also decided to leave my job and take some time out of the workforce to focus on getting my health back on track. I realized if I was going to have the life I intended to have before the seizures relapsed, I needed to focus all of my energy on ensuring that was the outcome. There was no round two in this game and no job or money was worth having seizures for the rest of my life.
It's been a year this week since I had my license suspended and it became real that epilepsy was back in my life. It's also been five months since my license was reinstated. I'm in a new job. I'm two dress sizes smaller. I'm crying a lot less. I'm a better friend, daughter and partner.
I still have worries about the epilepsy; that one day I could have more seizures and it could get worse again, how it might affect pregnancy or the reality for my future family if I were to have a license suspension again. Last year took a big financial hit for me and my parents and I feel guilty that some of their retirement savings have been spent on me, but I know they wouldn't have it any other way.
Accepting the return of epilepsy to my life has been one of the most difficult challenges for me to face, and for the most part it has been one I've had to face alone. Not because I had no support, but ultimately it was something only I could allow myself to do under my own terms and within my own time.
I can't say, "Mummy, I'm sick again," but that's OK, because I'm not sick. I'm resilient.
We want to hear your story. Become a Mighty contributor here.
Thinkstock Image By: Grandfailure