How Getting Two Bacterial Infections Abroad Changed My Life
---
Rewind two years and meet Kate – an adventurous, social and confident (maybe too confident) 20-year-old student and retail worker living in full health and happiness. For as long as I could remember I'd been bursting to leave my home in southeast Australia and learn everything I could about the world. Mid-2015 I packed my bags and moved to South Africa to start 12 months of study and work in Africa and Asia. I spent five crazy months running around Southern Africa – from sand-boarding and skydiving in Namibia, to safaris in Botswana and Zimbabwe, to playing with lions in Johannesburg. If I wasn't traveling, you'd find me at a club or party with friends, dating a new guy, playing sports or scrambling to finish my study while nursing a hangover.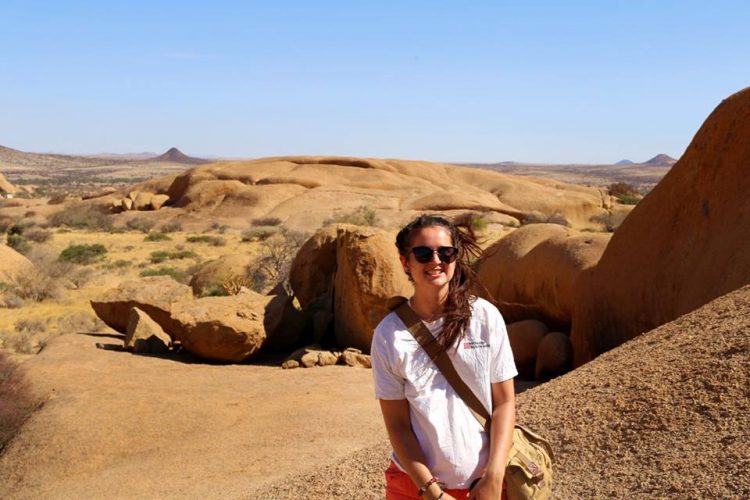 I'd heard a handful of stories about people getting incredibly sick while traveling, but didn't read too much into it. I was well prepared with emergency medication, received all my vaccinations, had a comprehensive travel insurance and even signed up for a South African healthcare policy just in case. I didn't think for a second I would be one of those unlucky people who lose their health abroad. It wasn't until I was six months into my trip and had just relocated to Indonesia to start an internship at a TV station that I realized something was wrong. My stomach had slowly started to struggle processing food.
At first, I thought it was common traveler's diarrhea, or a reaction to all the excessive eating and drinking I'd been doing. I didn't think it was going to get worse. I didn't have time for it to get worse. I spent the next two months trying to balance working full-time with learning a new language, making friends and settling into a foreign environment while in a constant state of nausea, severe pain and daily gastro symptoms.
I'd been to several doctors, in different hospitals, clinics and even countries. Every single test I had done came back negative. The doctors either told me I was perfectly fine, depressed or probably had some kind of terminal disease. Most nights I was lucky to get a few hours of sleep. I slowly became more distressed. Alone in the unforgiving non-English speaking city of Jakarta (the traffic capital of the world) was not the place to be. Other students and mentors on the program didn't have time to help or support me. And given they didn't really know me and had their own busy schedules, I could hardly blame them. Even I didn't understand how sick I really was.
My symptoms got more severe and extended to gynecological problems. I had severe abdominal pain and hadn't had my period in months but certainly wasn't pregnant (dating wasn't exactly an option). I stuck it out until the end of my internship then made the quick decision to fly home to Australia to get medical advice before starting the next semester of study in Malaysia. My insurance company agreed to cover my flight home and my university said they'd hold my generous study scholarship for up to six months if I needed. I thought I'd be home for a week or two and head right back. Boy was I wrong.
It didn't take long at all to get into a great doctor experienced with unusual travel bugs. Australia has one of the best healthcare systems in the world and was a huge relief compared to where I had come from. I was diagnosed with a bacterial infection called Aeromonas, most likely contracted from swimming in a contaminated water source in Africa (my guess, a lagoon in Mozambique). Didn't know you could get sick from swimming? Never heard of Aeromonas? Neither had I. Even Google doesn't provide much information on that one. Similar to more common parasites like Giardia and easily treatable with just two antibiotic tablets. Problem solved right? Wrong.
I didn't start feeling any better for about a month when I had a gynecological surgery. My gut function and period cycle started to settle and I was back to doing normal activities, like going to the gym, partying with friends and dating. My university had pulled my scholarship, despite assuring me it was secured. Mid-year they found some new funding and gave me back half the original amount and promised me work in the Abroad Department. It was disappointing, but it was enough to get me on a plane and back to (what I thought) was my normal, happy life abroad.
Mid-2016 and I'm back in Asia – one week in Bali (Indonesia) and a semester in Kuala Lumpur (Malaysia). It was important for me to go back to Indonesia and face my demons there. I wanted to replace the bad memories with good ones, and move on with my life. My intentions were pure, but reality wasn't so good to me. Four days in (yes, only four), something was wrong. Surely, not again? Yes. Again.
I was relaxing in a private villa on the beautiful Gili Islands when I started vomiting. Bali is infamously known for "Bali Belly" (traveler's diarrhea/vomiting), but I had been so careful in selecting food and drink I couldn't believe I'd picked up a food bug. Its timing couldn't have been worse. I had to chose between extending my stay on the island with little healthcare and limited access to the outside world, or braving a full day of travel to catch my flight to Malaysia. I knew Malaysia had better healthcare, so I chose the latter.
On the two-hour ferry back to mainland Bali I had one of the worst experiences of my life. I became severely dehydrated and lost consciousness. I have lots of stories from previous travels about the kindness of strangers when getting ill in public. This was not one of them. Not one person on the ferry full of tourists stopped to help me. It wasn't until we got to land and a lovely Indonesian driver saw I was not doing so well, stopped what he was doing and drove me to hospital. A few hours of fluids and medication later I was discharged and he drove me to the airport where I somehow still managed to make my flight (miracle, right?).
Food poison finished, drama over? Right? Wrong again. It just keeps going. Like an endless nightmare. The next six weeks I spent settling into my new home in Kuala Lumpur. I had full-time study, internship work and lots of travel with old and new friends to do. Again, I didn't have time to be sick. But I just wasn't recovering from this new, mysterious bug. I could keep some food down but was mostly living off liquid food (hard to find in Malaysia). I was passing a lot of mucous and blood – two things I know to be "red flag symptoms" of serious digestive disease.
I did absolutely everything I could possibly do. I had learned a lot from my first experience. You'd be hard pressed to find someone more experienced in navigating travel insurance and healthcare systems in new countries. Most days I took a taxi to the other side of the city to go to the best hospital and see a specialized gastroenterologist (this took a while to find). I also kept in almost daily contact with doctors back in Australia through my travel insurance emergency line (super useful tool if you're abroad!).
I tested positive for Salmonella – a common bacterial infection from bad food. While the bug is common, my reaction was not. Most people recover from Salmonella within a week. I tested positive weeks after I first got sick. I took two rounds of antibiotics and finally my tests come back negative. Great, right? Nope! It made no difference. I wasn't getting better and with my specialist turning to more invasive and serious diagnostic procedures, I didn't really have any other options but to pack my bags, quit uni, give back my scholarship and go home to have the support of Australia's healthcare and my fantastic friends and family.
Here concludes the dramatic portion of my story, but like everyone with a chronic illness knows, diagnosis is only the start of your journey. It's now mid-2017. One year later home and my diagnosis still isn't completely clear. I've had a colonoscopy, hysteroscopy and laparoscopy. I've done every hydrogen breath test and had countless blood, urine and stool analyses. I've had eight different doctors and specialists and worked with two dietitians to try almost every single diet you could think of with limited success. I've watched my diagnosis change from gastritis, to ulcerative colitis, sorbitol intolerance, endometriosis, anxiety and severe post-infectious irritable bowel syndrome and inflammation (where I'm at now). I've seen my weight drop and have lost the strength, energy and ability to do the sports I once loved. I've moved back in with my parents, quit working and finished only two uni subjects online in a year. I've watched my mental health deteriorate and faced deeper anxiety, depression and insomnia I thought existed.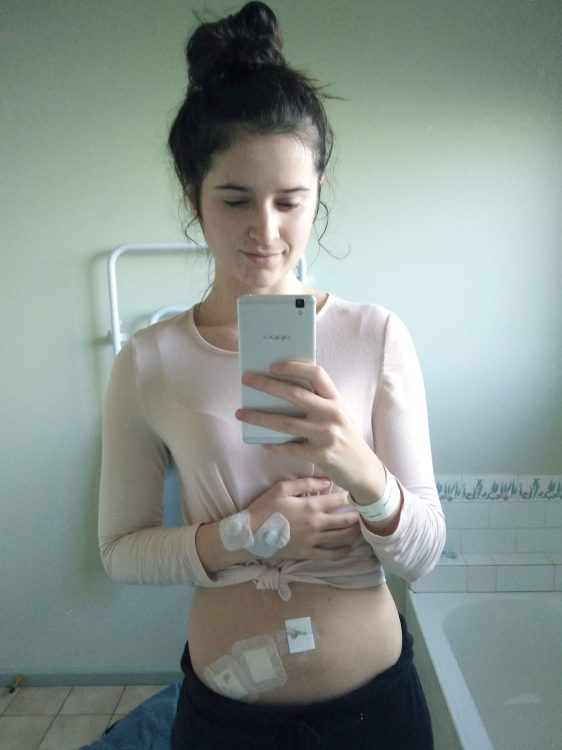 But I've also realized I'm one of the toughest people around. I've faced my greatest fears head on and haven't been afraid to ask for help when I've needed it. I've learned to be assertive about my health and trust my instincts when I think someone is wrong. I've taught myself to look forward, not dwell on what happened and accept my new life as it is. So meet Kate – a smart, caring and independent 22-year-old occasional student and full-time health advocate and absolute champion. I hope she taught you something.
We want to hear your story. Become a Mighty contributor here.