'55 Steps' Examines Issue in Psychiatric Hospitals We Don't Talk About Enough
---
"55 Steps," a new movie premiering at the Toronto International Film Festival, tells the real-life story of Eleanor Riese, a patient who sued a hospital for her right to refuse antipsychotic medication. Starring Helena Bonham Carter, Hilary Swank and Jeffrey Tambor, the film has received mixed reviews so far, but tackles an important issue we don't often discuss — patients in psychiatric hospitals being medicated without their consent.
The real Eleanor Riese (played by Bonham Carter in the movie), was diagnosed with schizophrenia when she was 25. At the time of the trial in 1989, she was 44, and had been in and out of psychiatric hospitals for several years preceding her case. During her stay at St. Mary's Hospital in San Fransisco, Riese's lawyers argued she developed physical symptoms caused by antipsychotic medication she did not consent to.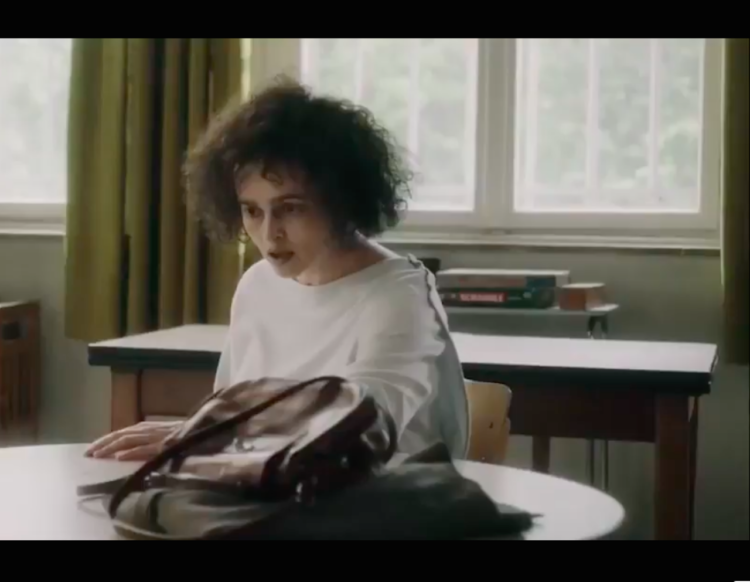 Patient consent has often been a tricky legal issue for those living with mental illnesses — and especially for those with schizophrenia and other psychotic disorders. At the time in California, a patient's right to refuse treatment was protected under the LPS Act, which provides guidelines for handling involuntary hospitalizations. Because the LPS Act did not explicitly grant the right to refuse antipsychotic medication, those who were involuntarily hospitalized for being found a danger to themselves or others could be administrated medication without their consent.
The New York Time reported in 1987 that lawyers representing Riese (played by Swank and Tambor) argued, "People most likely to be treated with the drugs in a short-term care situation were either those experiencing a crisis such as suicidal feelings, or chronic patients, many of whom are among the homeless population, who can make decisions about their treatment even though they may be delusional."
On the other hand, the defense said this argument was counterintuitive, explaining, "I think the decision is unfortunate because it proceeds from a fundamentally illogical premise that you can take people and treat them against their will and then give them the right to refuse treatment."
But in the end, the court ruled unanimously that patients who are involuntarily committed to health facilities for short-term crisis care may refuse to take antipsychotic medications — and that decision still stands today.
That is, unless you are deemed "incompetent to make such a decision" by the courts, a decision used for patients who appear to have "low insight" into their conditions. There is also an exception for "emergency medications," meaning medication that is used for a patient who is "considered imminently dangerous to self or others, either physically or psychologically, and refuses to take the medications freely." You can also be hospitalized against your will on these same grounds, a standard typically used for people who are suicidal.
Although the U.S. release dates have yet to be announced, the movie has a chance to showcase the treatment of mental illness as a human rights issue, a topic that often isn't addressed in the media.
Elizabeth Sobieski, an arts writer for HuffPost, called Bonham-Carter's rendition of someone with a mental illness, "something we haven't seen before," adding:
She's not a malevolent sociopath or an obsessive. Nor is she a sweetly delusional mentally ill woman. Eleanor Riese, as played by Bonham-Carter, can sometimes be sweet, but she's also, as clearly stated by her lawyer Colette Hughes (Swank), "gravely obnoxious." Bonham-Carter doesn't play it for cute… She demands her rights as a patient, the rights to be treated as a sentient being capable of making decisions about her treatment…. She's demanding, annoying, and sometimes imperious, but she's also deeply human and passionate about empowering other patients.
So will this movie be the rare, respectful representation of someone living with a mental illness? We'll have to wait and see.
Watch a trailer for "55 Steps" here.