September 26, 2017
What It Was Like Being the First Tube-Fed Model to Walk in New York Fashion Week
---
I'm 17 and I have gastroparesis, so basically to sum my condition up I can't eat or drink anything and have been tube-fed for four years.
I am the very first model with a feeding-tube to walk in New York Fashion Week. Ever since starting my career a huge goal and dream of mine has been to walk in NYFW. I've had many fellow model friends who have walked this show and everyone always sounded so excited talking about just how amazing the experience was.
I have been modeling for two and a half years now. When my journey started I was not the same girl who just walked the runway in NYC. I was a girl who had spent so many sleepless nights in the hospital, getting sick and having feeding-tube placements as a normal routine. I had become so self-conscious from the funny looks and the people whispering and just not recognizing who I was anymore. If you had met me, my head was held down, rarely able to look you in the eyes in fear of judgment. I didn't see myself as beautiful anymore. Then one day it hit me: there are people going through the same exact challenges and there are so many more out there feeling the same way.
This was when my journey started. I decided I wanted to model, to change others' perception of feeding tubes and for those who have one to be able to accept and love themselves. At this time I hadn't yet realized I wanted to help others — there was so much growing I would need to do; I wasn't confident in myself and needed to be, to be able teach others confidence.
I was lucky enough to get a interview with my current agency, A-List Models and Talent, in which they accepted me and saw me beautiful when I couldn't. I spent some time taking workshops to learn runway, acting and all the small things you need to know to model, as well as taking all the work I could to build up my resume. Pretty soon I blossomed into the girl I am today: a beautiful, confident women who can rock the runway and work a photo shoot.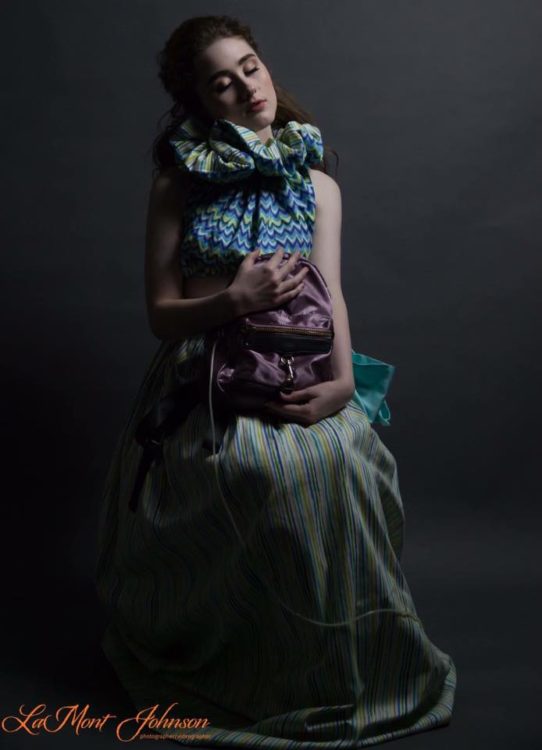 I don't just see myself as my illness. Things happen in life, I eat differently than others and while my biggest worry of going to NYC was traveling with bulky cases of formula, feeding-bags, tube extensions, and meds all in place of the clothes, shoes, and makeup a good model must be prepared to bring, it doesn't define me. You'll find that if you want something enough you will do anything to reach that dream. Your hard work won't go without reward.
Here I am back from New York City after walking one of the biggest fashion shows in the world, NYFW Art Hearts. It was one of the most amazing experiences. I walked through the pain the nausea and all of it, because despite all of this I'm living. And I don't just do this for me to live, but so others around me who don't have the same chance can live through me. I walk for you, for the kids who don't know a life any different from sickness, for the adults who had everything they once knew taken from them by this terrible illness and for the ones for have now passed on.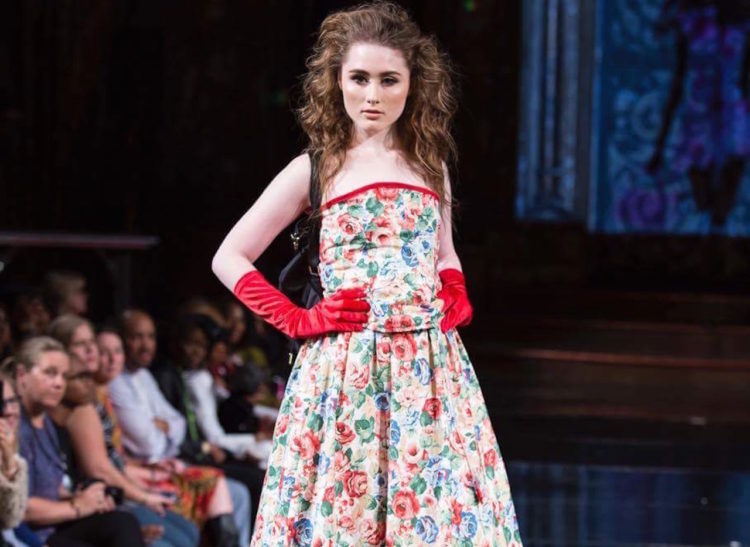 I went straight from New York to the hospital and I can honestly say I wouldn't do anything differently. I was able to make history and allow us all to see that we can follow our dreams.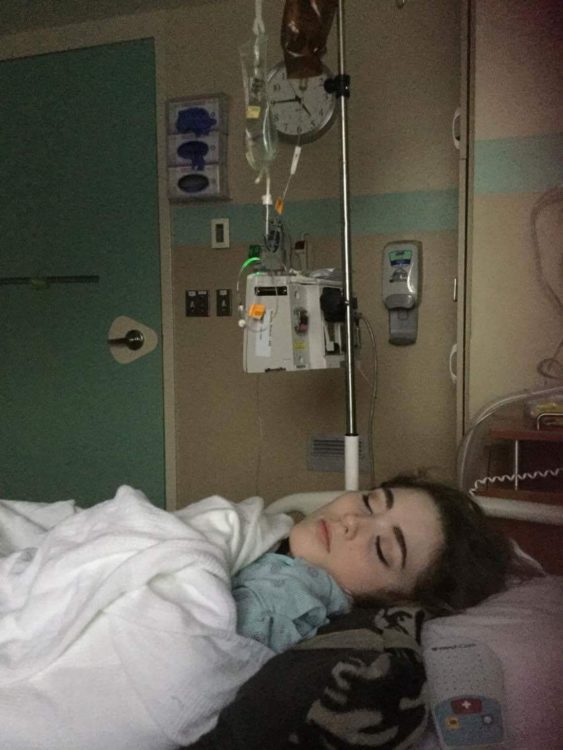 Don't give up. No matter what your dream or illness is, you too can make it here. Even if you have to start from the bottom, build yourself up as the positive person you aspire to be, and most of all stop "existing" and start living.
Special thanks to: Snooty Booty Designs by Patricia Sharma for having me walk for them, the famous hair and makeup artist Kelly Raby Lyerly for styling my hair and to A-List Models and Talent for submitting me.
Opening photo by Dave Crystal