The Backlash I've Received From Writing a Book About Disabled Superheroes
---
As someone who has several chronic illnesses, I have taken it upon myself to change how the disabled are portrayed in literature. (You may remember reading my post "The Problems With How Literature Portrays Disabled People," and if you don't I suggest giving it a read). I write superhero fiction centered around a group of chronically ill teens with superpowers. The first of these books (called "Ria Ruse") just came out. So today I want to talk about the backlash I have received for writing a person with a chronic illness and superpowers.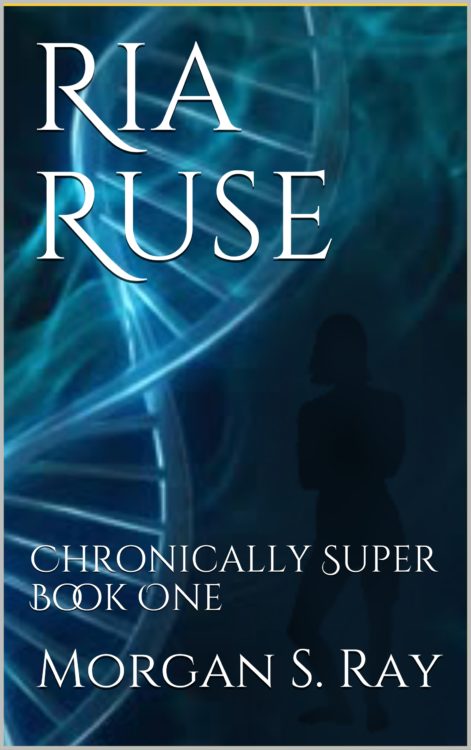 To start, let's talk about the people who believe heroes can't be disabled. While I was in the editing stages of writing "Ria Ruse," I shared my general idea with a group of writers. Over half of these people told me things such as "But how can they even use their powers?," "That doesn't even make any sense," and so forth. This was very irritating because they were saying someone with a chronic illness couldn't be the hero – they had to be the one saved. But the amazing thing about fiction is many seemingly impossible things can be possible. Dragons aren't real, but we can still write about them.
Next, I want to talk about the people who don't understand why disabled characters are important. I have had many people ask me why I write with these characters and why it is important to me. The answer is that the power of fiction can change the way we think. Reading about characters with chronic illness can make the reader more sympathetic towards people with chronic illness. It can help people understand more about chronic illness, and bring awareness at the same time. For healthy readers, it helps the problems of chronic illness seem less distant.
Then we have the other amazing power of fiction. If a reader is chronically ill, they can relate to the character, which can help them feel less alone in their struggles. When I was first diagnosed reading helped me cope, and I know it helped a lot of other people as well. So having these characters can not only help the disabled, it can also help the healthy.
If you want to hear more about my writing, you can visit my
Facebook page or my blog. You can find my book on Amazon.
We want to hear your story. Become a Mighty contributor here.