Lawrence Lindell Couldn't Afford Therapy, So He Made a Comic Book
---
Lawrence Lindell says comics have been in his life since he was young. Also in his life — mental health struggles. Now, the California-native is publishing an autobiographical comic book called "Couldn't Afford Therapy, So I Made This," exploring how trauma, his mental health and his identity collide. 
The comic is 126 pages, and is broken up into five chapters: "Mental Health," "Divorce," "Nomad," "Identity" and "Reclaiming Space." He said he decided to explore mental health through a comic book because he literally couldn't afford therapy, but also because he has a mistrust of people who haven't gone through what he has telling him how to cope with it.
"Comics and music have always served as my therapy," he told The Mighty. "And when others are being healed from your healing, that's where the true power comes in."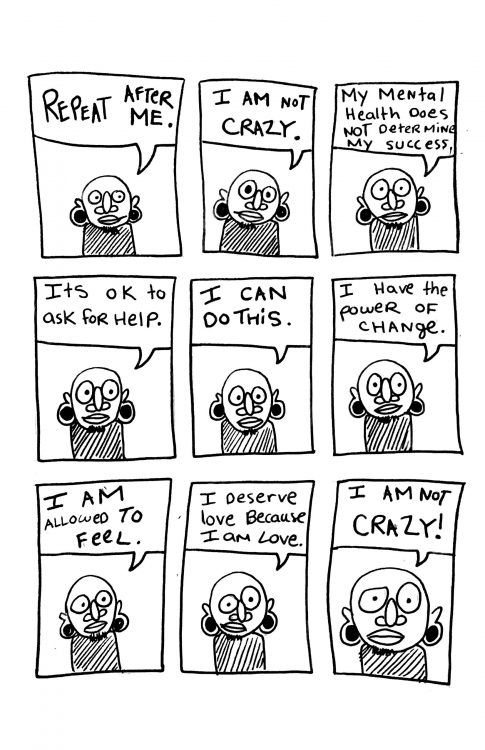 In the book, Lindell explores both how his post-traumatic stress disorder (PTSD) affects him, and how mental health is treated in the black community. He said as he gets older he's able to better cope with triggers, but as a child, he didn't know how to help himself and struggled more than he needed to.
"[Mental health] affects the way I navigate through everything," Lindell said. "If I'm triggered, it changes everything in an instant. Some days I can control my reaction or [other] days it's too sudden and I just have to deal."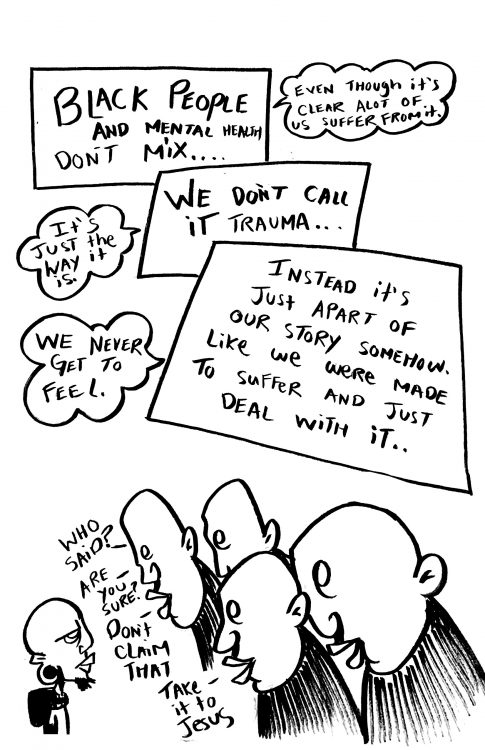 When asked what he wants people to feel after reading his comic, he answered in three words: "Relieved. Loved. Encouraged." He wants people to know they are not alone, and that their flaws and short-comings can actually lead to healing. 
You are not what happens to you, your mental health does not determine your success, and along with that, others do not have the right to abuse you, but you also need to know that you don't have the right to abuse others. It takes work, but you and your life are worth every bit of the work.
You can pre-order his comic book on his site, and see more previews of his comics below: