The Best Ways to Support a Friend in Eating Disorder Recovery
---
Editor's Note
If you live with an eating disorder, the following post could be potentially triggering. You can contact the Crisis Text Line by texting "NEDA" to 741741.
It can feel hard to support a friend in eating disorder recovery. These are some examples of how my friends guide me in my life. They are tried and true, and I hope they can be helpful in your friendship with somebody in recovery.

1. Laugh about meaningless things.
When I am stuck wallowing in the self-pity hole of my eating disorder, receiving a funny photo or text message can help perk me up. Having a friend who I can make eye contact with and feel like I am on the same wavelength as helps me get through my days. My friends are weird, and they know it. We make strange noises, say odd things and have funny inside jokes. Anybody who looks at us from the outside probably thinks we are the weirdest people on the planet. I am OK with this. I am confident in my relationships and believe that the best friendships are built upon laughter.

2. Distract when the going gets tough.
I don't expect my best friend to act like my therapist, but she is frequently there to supplement my recovery with distraction techniques. Whether we are sitting beside each other at Starbucks working on homework, running errands together or simply existing in each other's company, having somebody to be around is extremely helpful to recovery from an eating disorder. Sometimes, putting time between consuming food and a behavior feels like the most difficult thing in the world, but having somebody to share that time with makes it a little more bearable.

3. Contribute to meaningful connection.
There isn't anything more comforting than knowing I am walking this road with somebody by my side. This is the true meaning of friendship, and without it, I would be very lonely. Friendships are a balance of sharing secrets and laughing about absurdities. It means I share with you, and you share with me. I am no expert in this, as I am still learning how to be a good friend. I do know I feel much better after spending time with someone I love, and that has to mean something. Having an eating disorder can mean I tend to isolate, but having friends keeps me from going too far down that dark spiral.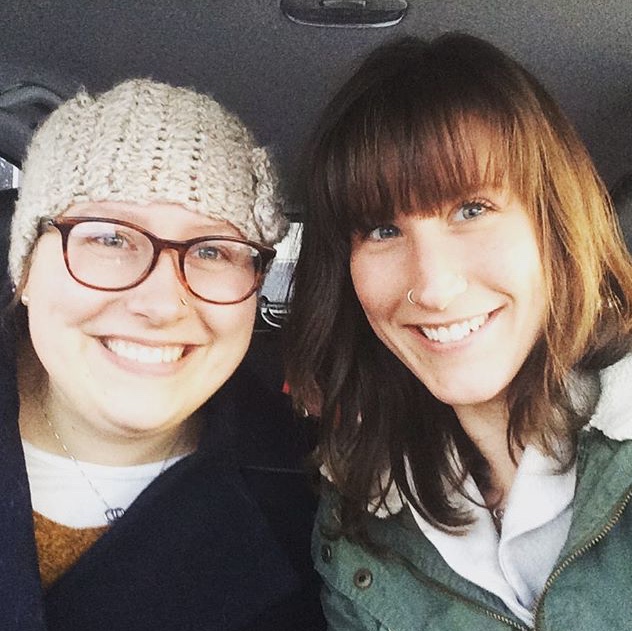 4. Share kinship over food.
A characteristic of my eating disorder is restriction. I don't want this to be my future, and I am taking active steps towards recovery. That being said, sometimes it is still hard to get food into my body. My friends who are healthy eaters eat when their bodies are hungry. It's helpful to be around people who will eat, even if I choose not to partake. It gives me hope that someday I, too, will be able to be a "normal" consumer of food. When I do choose to engage, I enjoy eating with friends because it helps me stay focused on my goal: a recovered life.

5. Be an example of positive food talk.
It may be hard, but avoiding negative conversation surrounding diet culture is important to a person in recovery. I can become so engrossed in my own thoughts that being around a "normal eater" can be an odd experience. It is helpful to my recovery to surround myself with people who eat intuitively and listen to their bodies. My goal is to someday reach a place where I can also eat intuitively. It also helps for me to know my friends are positive supporters of my recovery, and they can be an example of this by engaging in positive food talk.
If you or someone you know is struggling with an eating disorder, you can call the National Eating Disorders Association Helpline at 1-800-931-2237.
We want to hear your story. Become a Mighty contributor here.
Lead Photo by Priscilla Du Preez on Unsplash. Image in article via contributor.