What Fostering Abused Dogs Taught Me About My Own Trauma
---
Editor's Note
If you've experienced domestic violence, the following post could be potentially triggering. You can contact The National Domestic Violence Hotline online by selecting "chat now" or calling 1-800-799-7233.
"Is this my guy?" I ask the volunteer as she walks around to the passenger side door.
"His name is Dudley. He's pretty scared," she warns me as she hands over the leash. I stand there for a minute to give the dog a chance to take me in before we need to load up into the car and head back to our home. A pathetically sad whimper comes out as his body trembles in fear, watching the volunteer walk away from him.
I crouch down to the ground to offer a consoling touch. "You're safe," I tell him. His eyes stare straight back into mine, one almost swollen shut from infection, and he leans his body weight into me, as if he's embracing the chance that I might be right.
For almost five years, I've ushered dog after dog into our home. Some come with backstories. Some come without so much as a name. All of them come with a brokenness and emit an overwhelming sense of defeat. They expect nothing because most have received nothing from every human in their life before me. It feels unfair to even ask them to give me a chance.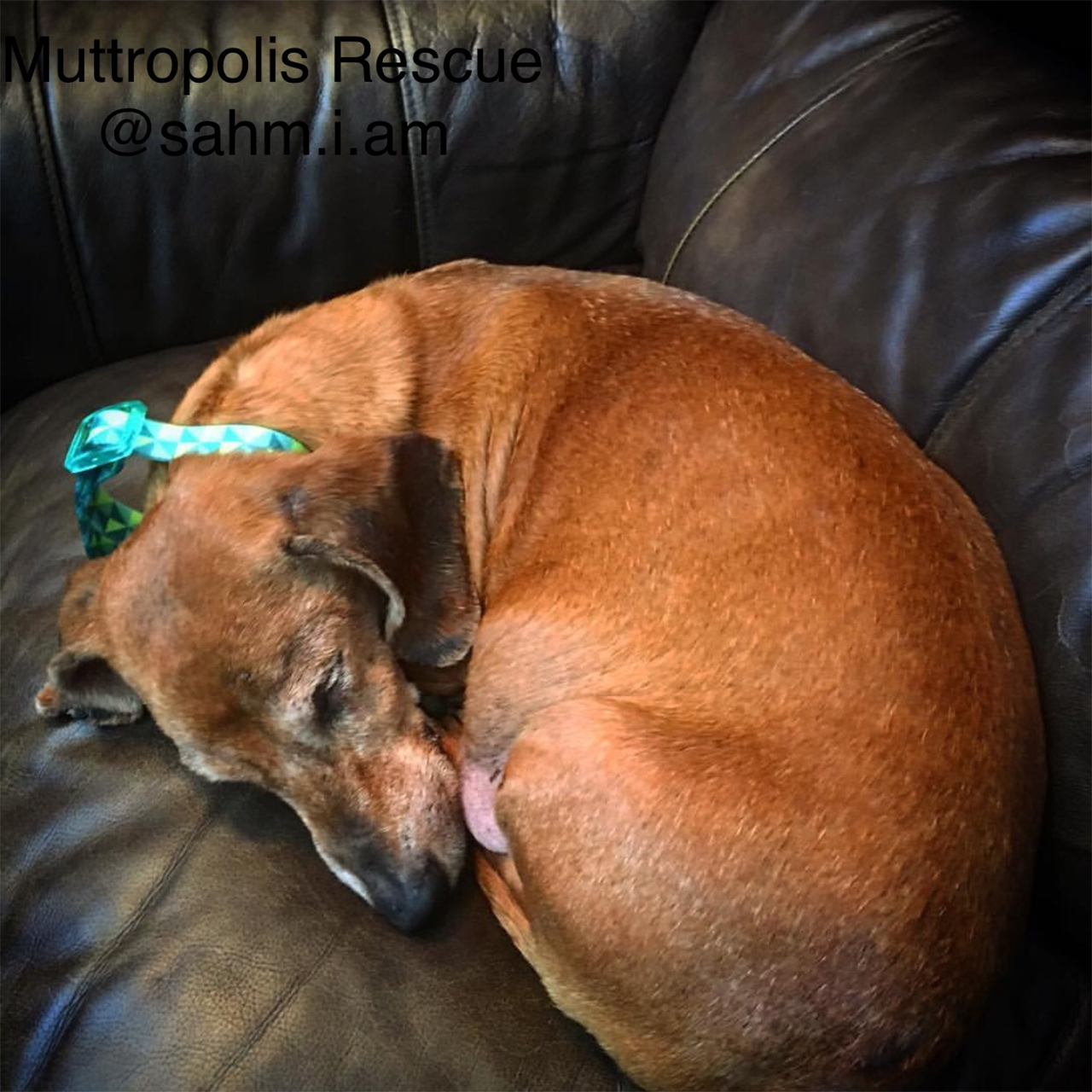 Yet, as the days pass and they each start to feel the promise of the safety I've softly whispered in their ear that first day, I begin to see them come back to life. Despite whatever unknown horrors they have experienced, there remains a piece of them that holds out hope — a hope for the love and affection they have so desperately been lacking. I watch them begin to heal as they start accepting the security I'm working so hard to demonstrate to them.
In watching this beautifully messy transformation unfold over and over before my eyes, I realized that I was giving to each dog what I was hunting down for myself. The solace I was doling out was desperately needed within myself. I was able to walk each dog through their trauma because the pain and insecurities they were experiencing were so apparent to me because I was stuck in the very same place.
Witnessing each dog reclaim a life they were so deserving of all along inspired me to seek that same completeness for myself. If they could walk through the pain, then so could I. As I start my own trauma work, I remind myself of the day that it all just clicks for each dog and the process starts to tip the scales and win them over. Seeing that light begin to fill their eyes again gives me the courage to believe that my own emotional resurrection is not only possible but deserved as well.
Follow this journey on the author's blog.
We want to hear your story. Become a Mighty contributor here.
Image via contributor