Miley Cyrus Shares Tweet That Can Be Triggering for People With Health Conditions
---
On Thursday, Miley Cyrus shared a cryptic tweet featuring a 3-second video of a black and white graphic flashing at high speed with the words "She Is Coming." The same video was also posted to her Instagram, broken into three separate posts for each of the words in her message. (Editor's note: We have not included the tweet or video as it may be triggering to people with health conditions.)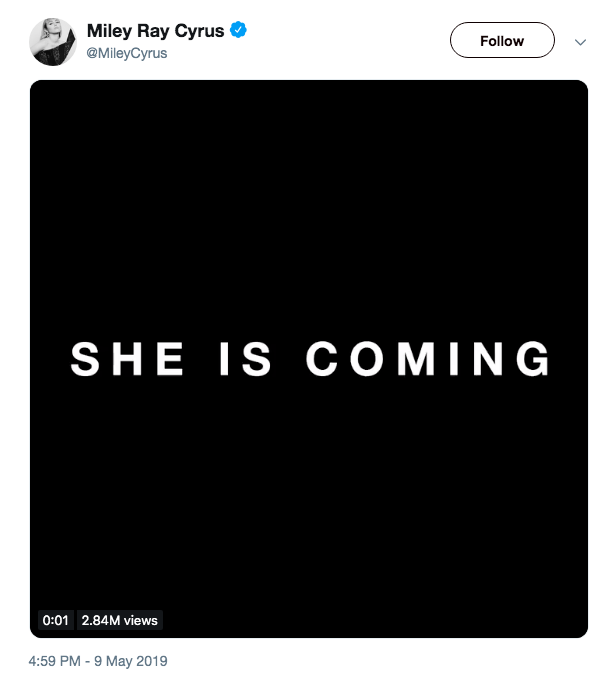 While some fans were eager to speculate about potential new music from the singer-songwriter, others were quick to point out that the video's strobe-like effect can be dangerous for people with certain health conditions. Many have called for Cyrus to delete the tweet.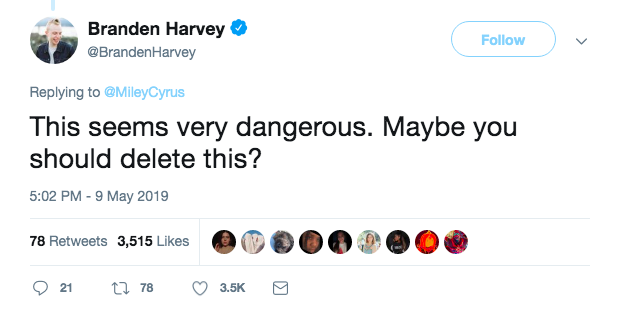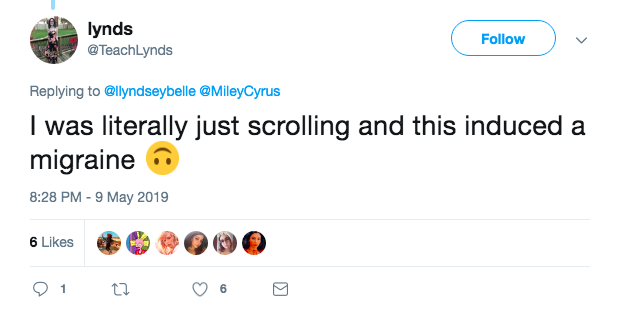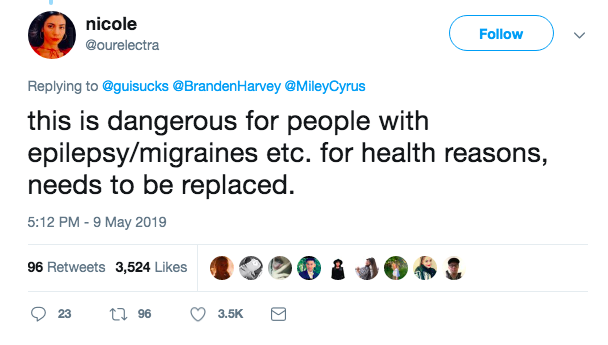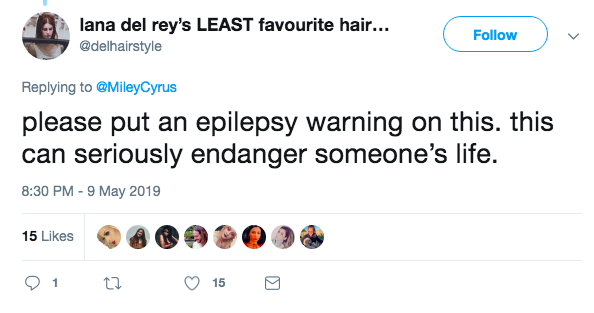 Strobe lights, or lights that flash at a high speed, can be dangerous for people with epilepsy, migraine or other chronic illnesses.
Epilepsy is a neurological disorder characterized by recurrent, unprovoked seizures. According to The Epilepsy Foundation, exposure to flashing lights or certain visual patterns can trigger seizures in about 3 percent of people with epilepsy. This is referred to as photosensitive epilepsy.
Migraine, also a neurological disorder, often involves severe pain or throbbing in the head, but can include a wide range of symptoms. Some people with migraine may find that bright or flashing lights can trigger a migraine attack, or cause symptoms to intensify.
While Twitter does provide the option for users to turn off their video auto-play in their settings, not everyone may be aware of this feature, and Cyrus' tweet didn't contain a warning about the content.
This isn't the first time the Twitter-verse has raised concerns about flashing lights. In June 2018, moviegoers took to social media to warn one another about this health risk in "Incredibles 2." In response, Disney asked all theaters showing the film to include warnings about the flashing lights.
Though the flashing lights in Cyrus' tweet are certainly attention-grabbing, it's important to consider the potential adverse health effects flashing lights can have, and either add a warning or refrain from posting.
Image via Creative Commons/officialmiley23