20 Mujeres Con Síndrome de Down a Quienes Debes Conocer
---
Nota del editor: ¡Gracias por leer The Mighty! Por ahora, como te darás cuenta, la mayoría de nuestro contenido está en inglés. Estamos empezando a cambiar esto porque, aunque estamos ubicados en los Estados Unidos, nuestra comunidad es global. De cualquier manera, ahora mismo puedes publicar en nuestro sitio o hacer preguntas en español — o en cualquier idioma que desees — para conectarte con otras personas en nuestra comunidad.
Quiero destacar a 20 mujeres con síndrome de Down que están cambiando la historia, demostrando que la discapacidad no es obstáculo para lograr sus sueños, y que sin duda están dejando con la boca abierta a muchos
1. Madeline Stuart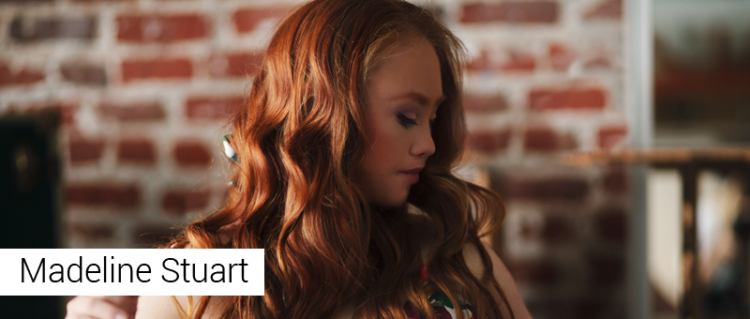 Madeline, originaria de Australia, tiene 21 años, y un día después de bajar 20 kilos, subieron una foto del antes y después y se hizo viral! A partir de ahí fue invitada a desfiles de moda, siendo la segunda mujer con síndrome de Down en modelar en el desfile de Nueva York.
2. Angela Bachiller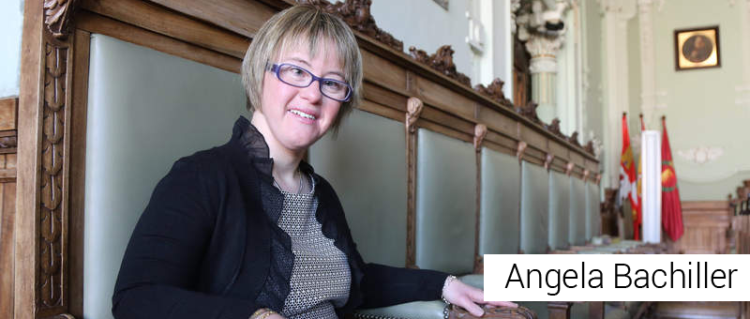 Con 30 años se convirtió en la primera concejal en Valladolid, España. Había trabajado dos años como asistente de administración en el ayuntamiento. Ella estudió en la misma escuela que su hermana y fue la primera en obtener el título de formación profesional.
3. Megan McCormick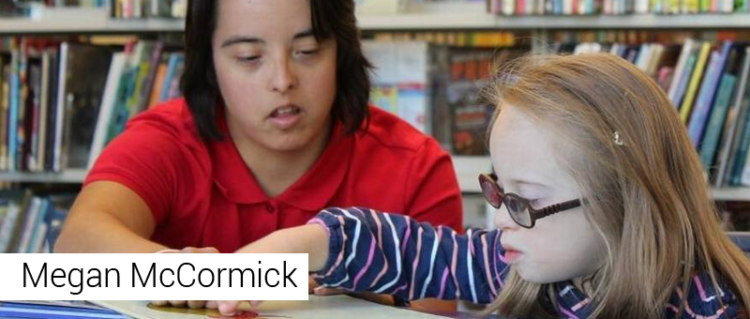 Megan tiene 29 años, fue la primer estudiante de graduarse con honores en una escuela técnica en Estados Unidos, actualmente trabaja como asistente en kinder y asistente en la oficina, así como en la asociación de síndrome de Down de Kentucky enseñando a niños con síndrome de Down a leer y escribir.
4. Olaia Pillado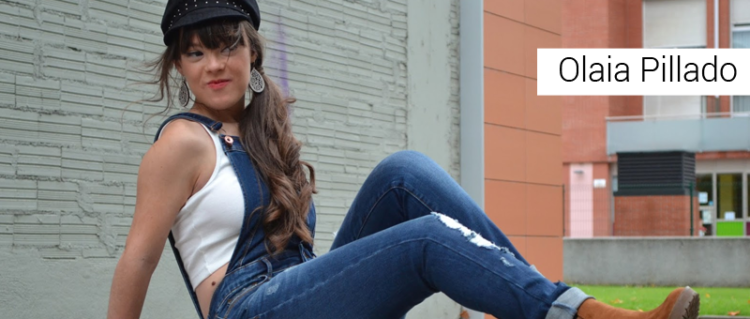 Olaia, una chica Española, amante de la moda, incursionó en el mundo de los blogs, compartiendo su buen gusto por la moda. Puedes seguirla en Instagram y en su blog Viviendo a la Moda.
5. Melissa Reilly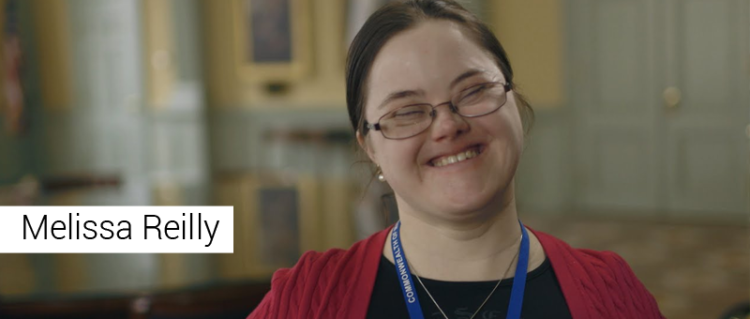 Melissa siempre estuvo incluida en escuela pública, actualmente está tomando cursos en el colegio de su comunidad, y está tomando un internado en la oficina del senado de su estado. Compite en Olimpiadas Especiales y ha ganado medallas de oro en ski, ciclismo y natación. Además enseña a niños con síndrome de Down, lectura, escritura y matemáticas.
6. Noelia Garella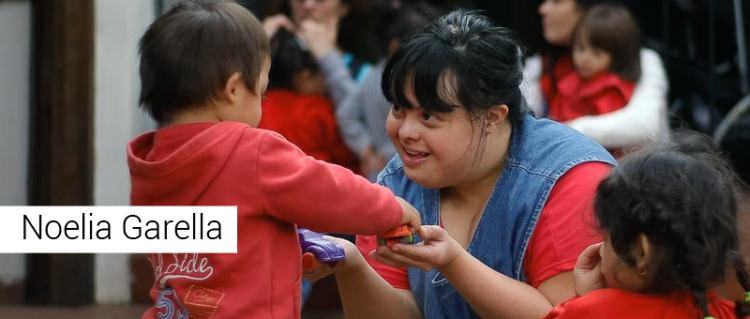 Noelia desde chica soñó con ser maestra, y lo logró al graduarse de maestra en preescolar en Córdoba Argentina, y se ha convertido en la primera maestra titular de grupo en Argentina.
7. Bernadette Resha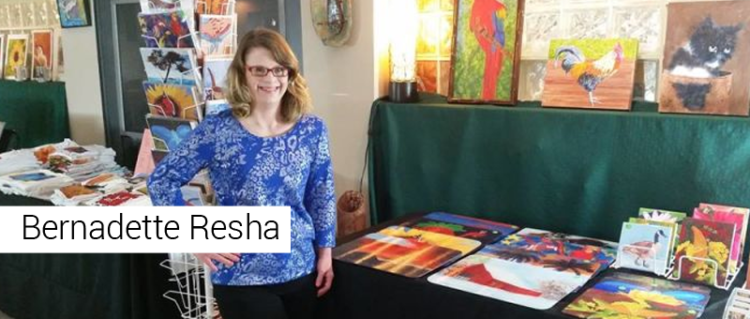 Bernadette pinta hermoso, y su trabajo ha salido en televisión, musicales, comerciales y revistas. También sabe tocar el violín, y desde hace unos años está casada.
8. Bibi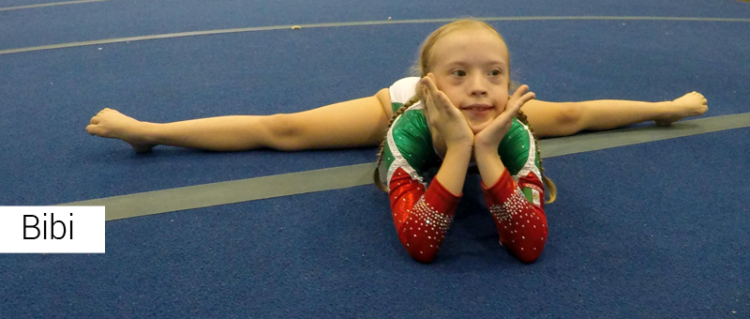 Bibi es la primera gimnasta con síndrome de Down de México en ganar tres medallas de oro en el campeonato mundial en Italia.
9. Karen Gaffney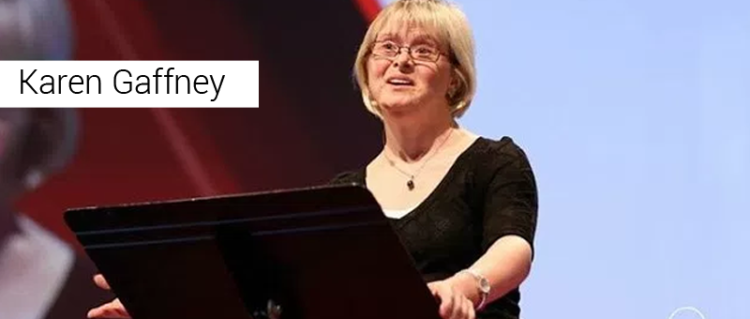 Karen se graduó de la Universidad Comunitaria de Portland Oregon, nadó el Canal Inglés en un equipo de relay de seis personas, nadó nueve millas atravesando el lago Tahoe para recaudar fondos para el Congreso de Síndrome de Down (NDSC). Viaja por Estados Unidos hablando a audiencias grandes sobre cómo sobrepasar las limitaciones y lo que se puede lograr con expectativas positivas.
10. Fernanda Honorato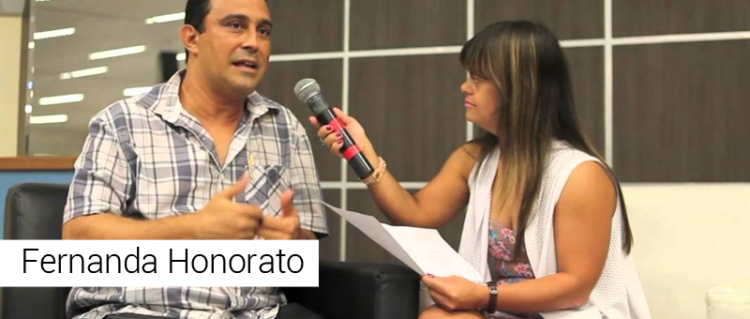 Fernanda fue contratada por la televisión de Brasil para realizar reportajes, y ha entrevistado a muchas personas famosas de aquel país, además hace reportajes sobre inclusión.
11. Sofia Sanchez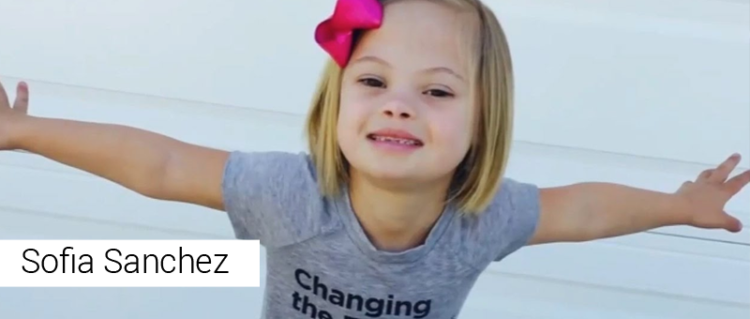 Sofía nació en Ucrania, pero por su condición fue dejada en un orfanato del cual fue adoptada por una familia en Estados Unidos. Hace unos años su video "El síndrome de Down no da miedo," se hizo viral y desde entonces hemos podido ver a la pequeña Sofía en reportajes y comerciales.
12. Lauren Potter
Lauren tiene 28 años, y hace un tiempo la conocimos por su papel de Becky en el programa de"GLEE." Actualmente está comprometida.
13. Yulissa Arescurenaga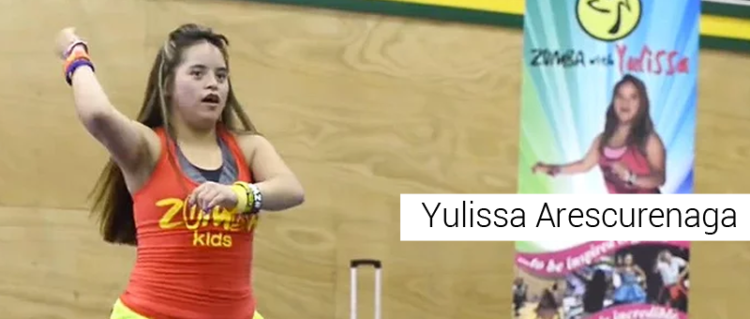 Yulissa estuvo cuatro años practicando y memorizando pasos de baile para ser instructora de Zumba certificada, y lo logró siendo la primera instructora con síndrome de Down.
14. Jamie Brewer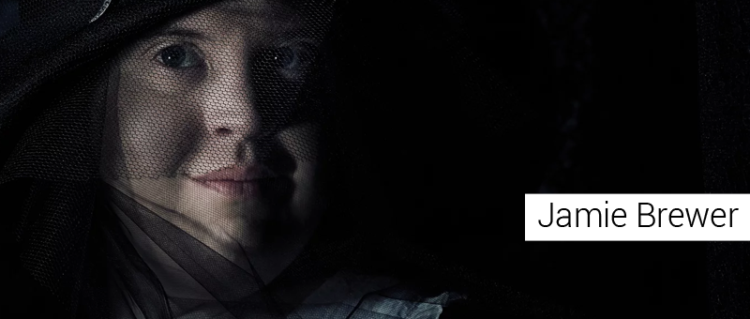 Jamie es una actriz americana mejor conocida por la serie de FX "American Horror Story." También fue la primera modelo con síndrome de Down en desfilar en Nueva York.
15. Isabella Springmühl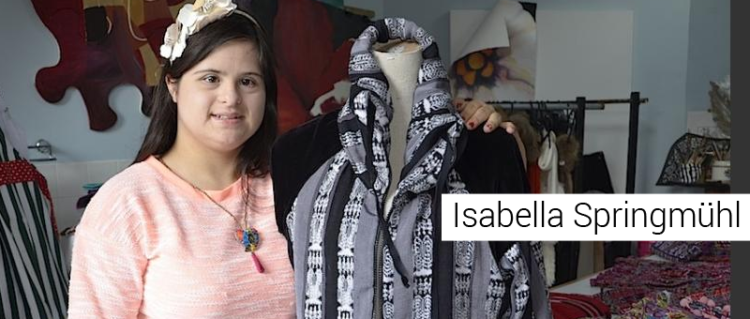 Originaria de Guatemala, participó en el 2016 en el London Fashion Week en el 2016, desde entonces su línea Down to Xjabelle ha sido parte de diversas exposiciones  y pasarelas.
16. Megan Bomgaars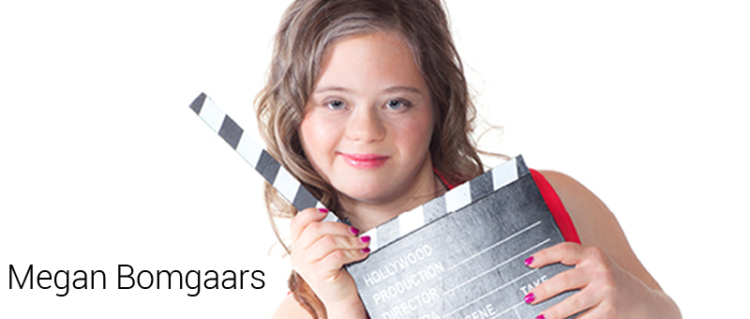 Megan es de Colorado, participó en el programa, "Born This Way" del canal A&E por el cual ganaron un EMMY en el 2016. Megan tiene una línea de camisetas con "Hello Kitty" además de su propia línea, Megolgy.
17. Karen Montes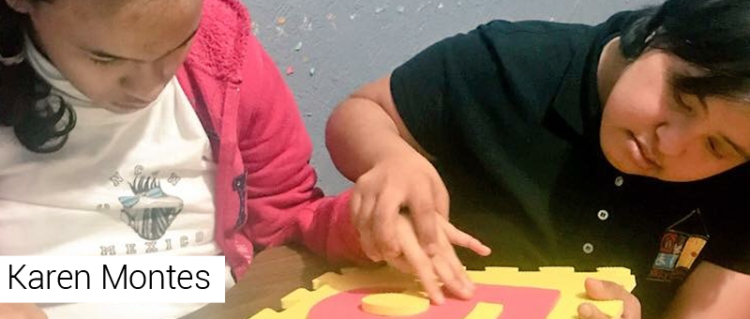 Karen es de Chilpancingo Guerrero, México, y siempre ha estado en escuelas integrada. Aunque no se le ha permitido estudiar una carrera universitaria, eso no ha sido impedimento para que se siga superando. Actualmente trabaja en la asociación Nikky House, enseñando a chicos con otras discapacidades.
18. Mikayla Holmgren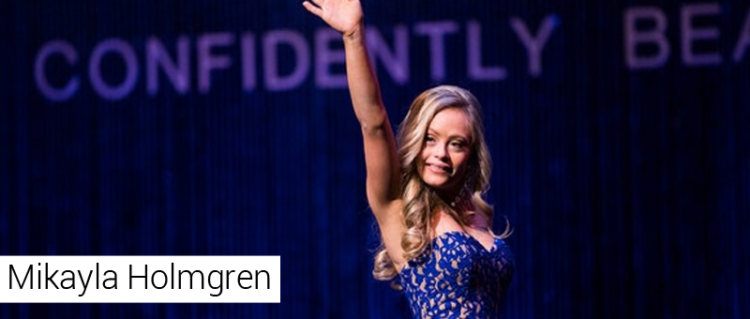 Mikayla hizo historia hace unos años al ser la primera concursante con síndrome de Down en participar en Miss Minnesota, y la primera en este tipo de concursos en el país. Aunque no ganó, se le otorgaron dos premios por su espíritu, coraje y entusiasmo.
19. Majo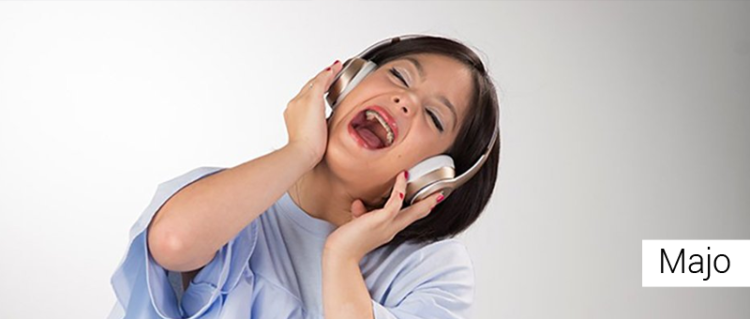 Maria José , mejor conocida como Majo, tiene 20 años, es de Panamá y cada semana tiene un video nuevo en su vlog: la vida según Majo. Representó a su país en las Naciones Unidas en un encuentro mundial de discapacidad. Actualmente está estudiando en la Universidad.
20. Heba el-Shurafa
Viviendo en Gaza, Heba siempre fue una niña muy curiosa y mostraba interés por aprender, memorizaba cosas muy rápido, le gustaba actuar, cantar y recitar poemas. Actualmente trabaja de maestra en la escuela donde ella creció y aprendió.
Otros artículos en español:
Este artículo fue originalmente publicado en español en el blog: Alicia Llanas.