What It Was Like to Grow Up With Learning Disabilities in a Rural Area
---
Growing up in a rural town with a nonverbal learning disability brought many positives and negatives. From academics to athletics and everything in between, being from a small town had a major impact on my future.
One of the first positives was always being fully included in academic programs and activities since my results from the proper interventions could always be trusted. One of the negatives was many other disabled students with less resources and personal connections didn't see me as another disabled student like them. They saw me as a kid who was from a popular family, so they were jealous of me when I got to be in the harder courses and they didn't. The truth was, the only difference between me and them was I had more interventions and outside support, so fully including me was easier.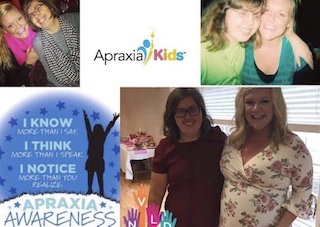 I remember the amount of attention I received from my special education providers and the school principal as I started middle school. They were personal friends of my parents so they already knew about my disabilities. A negative was some other resource students believed I had special privileges given how they interacted with me. The truth was that my parents had met with my teachers over the summer so they already knew about me. I got the support I needed, not "special privileges."
Once high school began, I was able to enroll in college bound classes. I was also able to be a three season athlete  despite having gross motor and social skills deficits. I attribute this to my teachers and coaches trusting our family decisions for me to take the harder path. These experiences allowed me to be accepted to Dean College as I proved there was more to me than just having learning disabilities. On the negative side, I felt that many of my disabled classmates were hurt because it appeared I was given more opportunities than they were. By no means did anyone say "only Eileen Herzog can be included in everything." My chosen path was a family decision and my team was just supporting our goals.
As an adult reflecting on my experiences, I strongly believe if I was from a larger and more diverse town, things would have been easier socially as there would have been more students like me. I realized this by noticing my college friends who had disabilities were able to have closer childhood friendships and also were driven to succeed like me. My decisions were unique for our area and allowed me to go the extra mile, but I paid a price.
Since many with disabilities in my town chose the vocational route, I am happy I was able to get the needed support to pursue a college degree. It gave me a much brighter future and allowed me to achieve in ways some educational and neuropsychologists who evaluated me didn't think were possible.