Celebrating the Magical Holiday Moments With My Sons on the Autism Spectrum
---
My boys have never asked to see Santa. They have never written a Santa letter and have never left out milk and cookies. But yesterday something magical happened.
The first weekend in December, our quaint little town celebrates Christmas by the Lake. It's a special time for many, filled with lots of activities and memories to be made. The night tops off with a lighted Christmas parade and fireworks.
I never know from year to year if we will partake in the town's festivities or not. However, I have always believed that my boys, who are both on the autism spectrum, deserve and should try to be a part of every opportunity possible.
When each of them were young, I entered them in the Christmas by the Lake Prince and Princess contest. Quentin participated, rode the trolley in the parade and enjoyed the activities. However, when it was Urijah's turn I found myself worrying about what might happen if he won the contest. I feared it would be too overwhelming for him. But he won!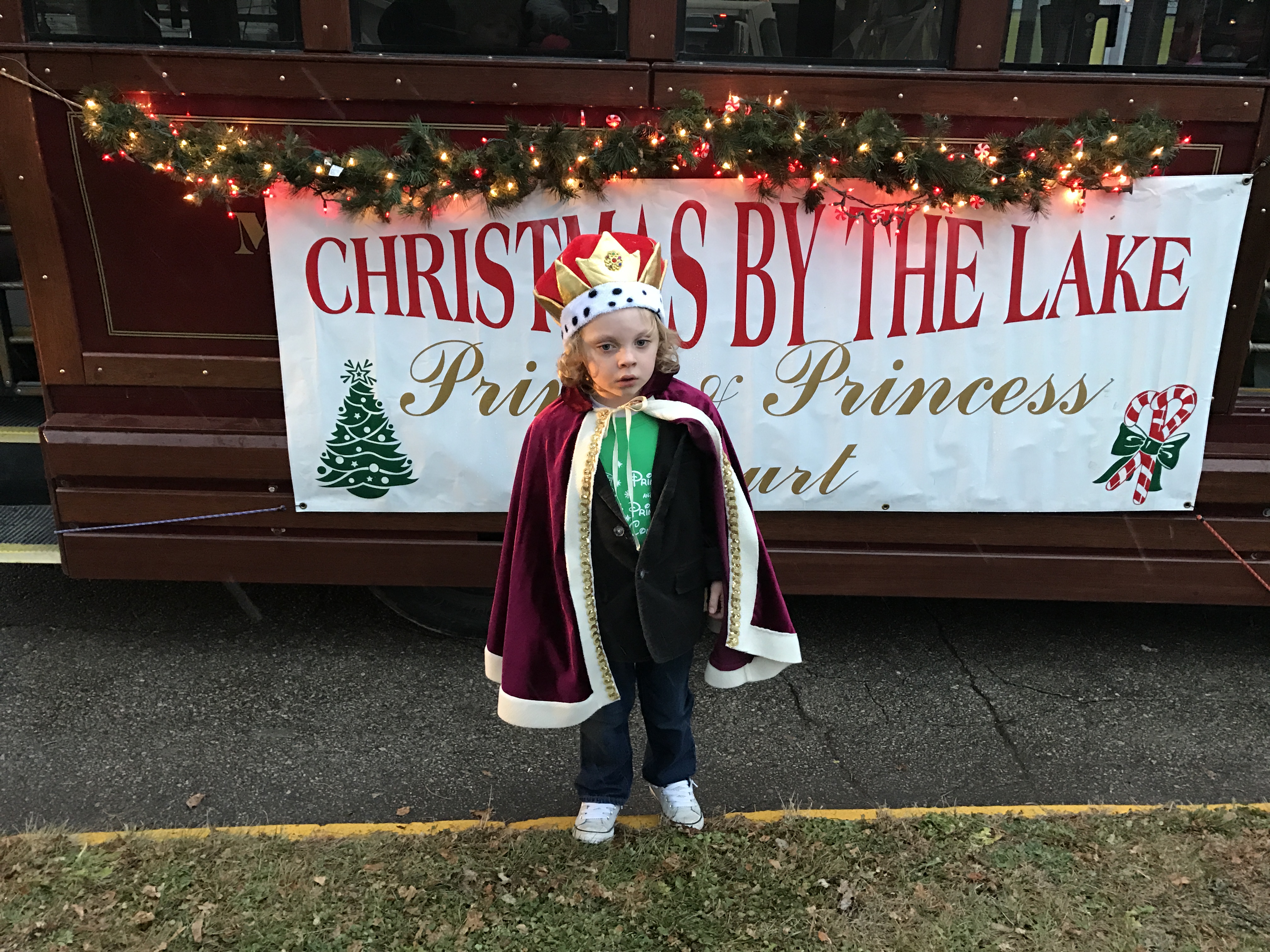 We crowned him and he rose to the occasion. He wore that crown proudly and rode on the trolley that night knowing exactly who he was — the 2016 Prince of Clear Lake's Christmas by the Lake. That was the last year we participated in the town's event. Until yesterday…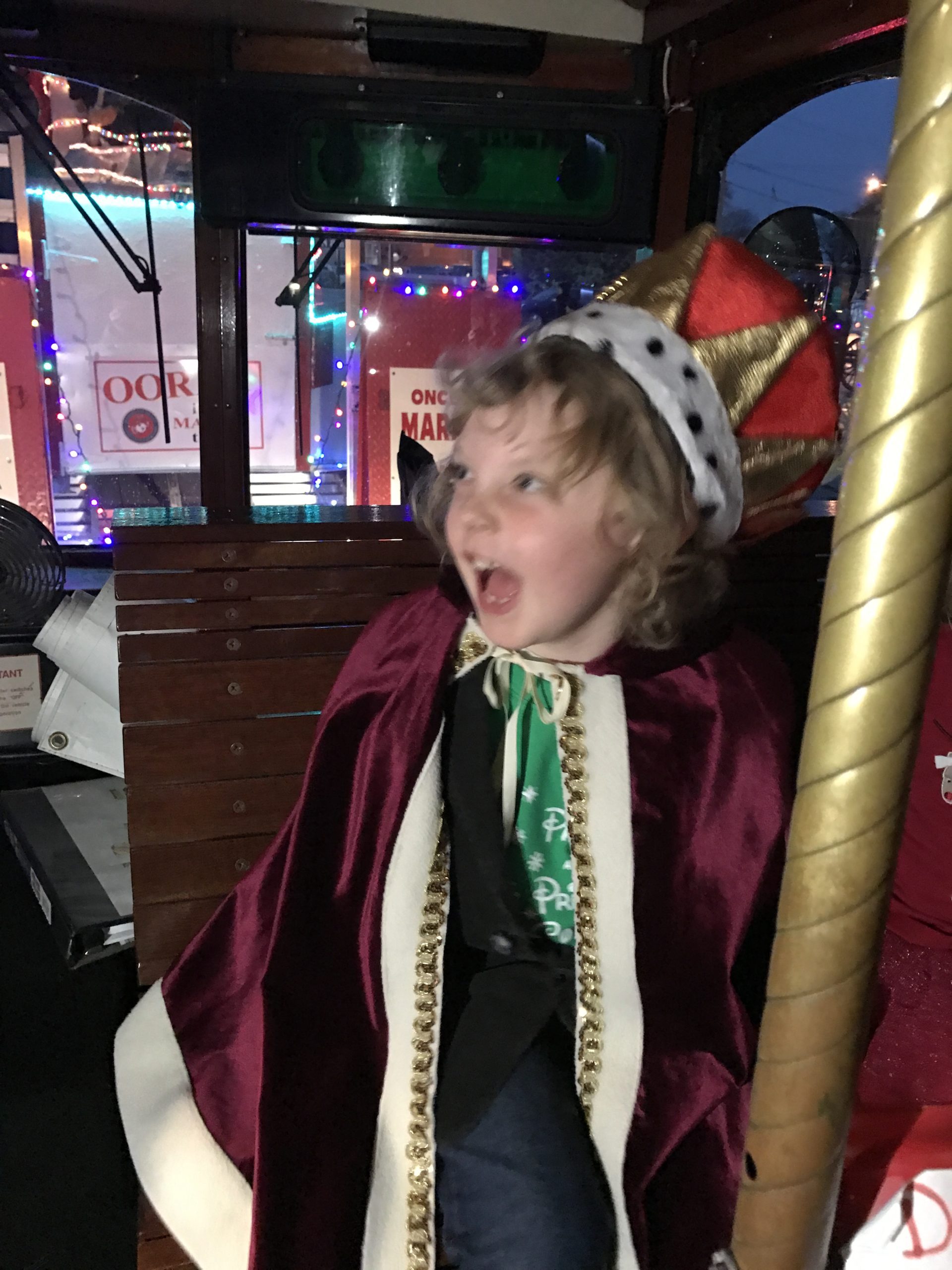 Like every year, when asked by others if we would be attending any of the town's activities, I responded with my typical "we will see how the day goes." Urjiah's morning was going incredibly well and Quentin wanted to stay in bed with his dad. With bravery and courage, and his staff in tow, we headed to see Santa and the decorated trees. Once Urijah put on his festive red hat, his cheery smile and excitement followed. Magic sprinkled down upon us and for the first time in over a year, I saw a son I hadn't seen in such a long time.
Lights beamed down on Santa. Urijah smiled and took off skipping towards him. Unbelievably, there was no line to see the jolly old man and Urijah jumped on his lap, holding his hand as if they had been friends for years. He knew exactly who he was. He didn't have to ask me to see Santa. He didn't need to write a list or whisper what he wanted in his ear. There was magic happening right there on his lap, through the soft touch of his hand. There was no aggression, no self-injury. Nothing was forced. I didn't have to beg and feel bad because he wouldn't participate. This was all Urijah, all because he wanted to and it was beautiful.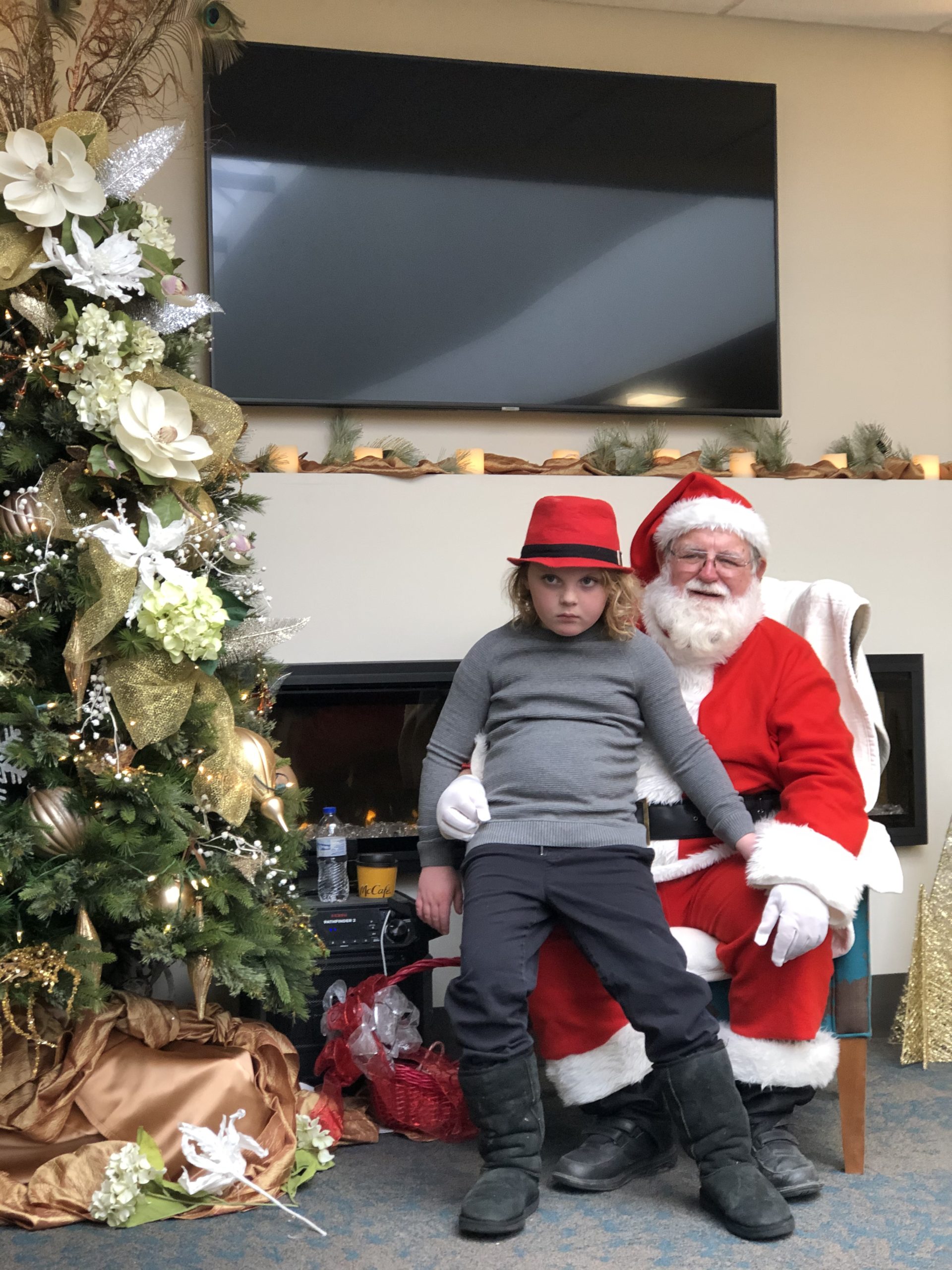 When he hopped off to get his candy cane, we asked him if he got to tell Santa what he wanted for Christmas. His crooked little smile said it all, "Wouldn't you like to know."
Urijah even did a little shopping for the family after seeing Santa. He was proud and he was happy. I also think he enjoyed spending alone time with Mom. I know I did.
We didn't get to ride the trolley or take a stroll in the horse-drawn carriage down the streets of Main, but we did get to visit the Grinch while we were in town.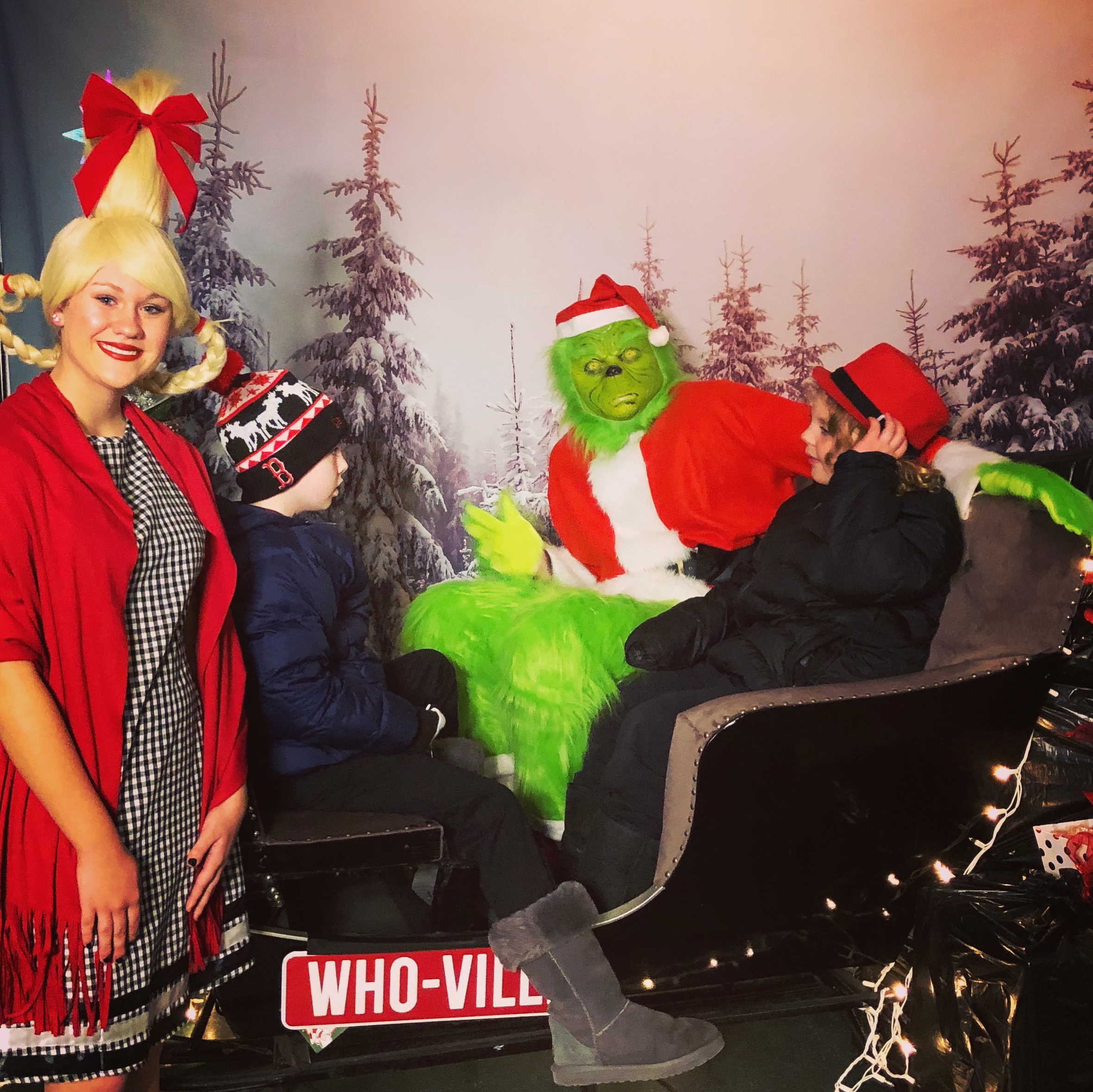 Lines are hard. Waiting is hard. Even though Quentin wanted to ride the trolley, after watching the trolley leave twice without us boarding, his anxiety won and we had to leave. As sad as Quentin was watching the trolley depart without him, he knew his body could no longer regulate and we needed to exit the line.
As the sun starts to set, the town settles in for our lighted parade which is followed by the finale of fireworks over the lake. My parents and I know we are taking a chance bringing the boys out in the cold, where it will soon be dark, with lots of activity, noise and the unexpected. But we also know it is important to at least try.
Our evening comes to an end with the amazement of fireworks over the frozen lake. To see the awe of wonderment through the eyes of my babies was more enjoyable to me than the fireworks themselves.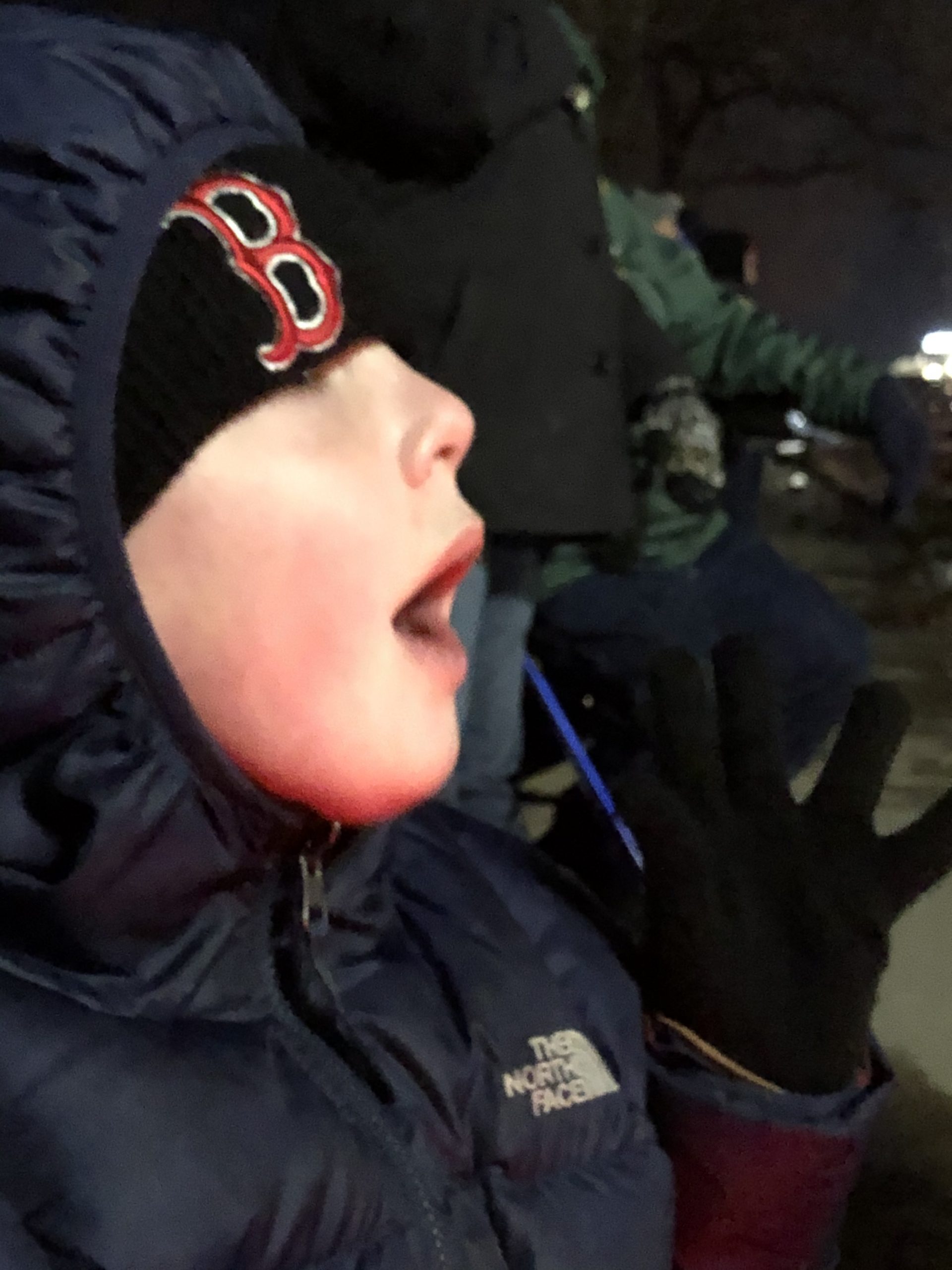 I am so incredibly proud of Urijah today. To think a year ago he wasn't even here, but miles away in a neurobehavioral unit in Baltimore. Not every day is perfect, but today was!
Never stop trying. Never give up. Never stop believing.
Because magical moments can happen!