My Dad Died Before My Wedding Day. He Still Made It Incredible.
---
October 4, 2002. My birthday.
After eight years of dating, my boyfriend, Jason, asked me to marry him.
My whole family was ecstatic, especially my parents. My dad wanted to throw us an engagement party right away.
November 7, 2002. Our engagement party.
We were surrounded by family and friends. It was a wonderful day. You could see how happy everyone was for us. Again, especially my dad. He made sure everything was just right.
In the days that followed, we made wedding plans. We decided November 1, 2003, would be our wedding day. Jason, my parents and I went to visit a few wedding venues. Our second trip was to a place called the Colonial Inn. When we walked in the "chapel" where the ceremony would take place, my eyes lit up. Much to my surprise, my dad's did too. He said, "I can see you getting married here." And with that, our venue was reserved.
One rainy December night, my mom and I decided on a whim to take a trip to the local bridal salon just to look around. I remember the consultant saying, "Very few people just look. Many times they buy a dress right on the spot." I thought to myself, "Yeah whatever, lady. I am just looking."
Well, she was right. We walked out with everything that night. We got the dress, veil, tiara… the works. When we got back to my parents' that evening, I tried on everything for my dad. It was an emotional moment for both of us. He loved the dress.
January 28, 2003.
My mom called me. She said something was wrong with my dad, and she asked if I could please come to their apartment. Things were bad when I arrived. He was talking but wasn't making sense. He had lost all feeling in his left side. In the days and weeks that followed, we endured a variety of diagnoses and several hospital transfers. In the end my dad was diagnosed with acute disseminated encephalomyelitis (ADEM), an extremely rare autoimmune disease that attacks the myelin sheath, the protective layer of the brain. The disease had already done a lot of damage. He had to endure surgeries, tests and more tests. He spent the bulk of his time in the ICU at the hospital. We sat together every day watching monitors and listening to machines.
March 1, 2003.
I received the phone call that would change my life. My dad had passed away.
Immediately, I wanted to cancel the wedding. It was only eight months away. I remember my mom telling me, "Absolutely not." She said my dad would have wanted our day to go on as planned.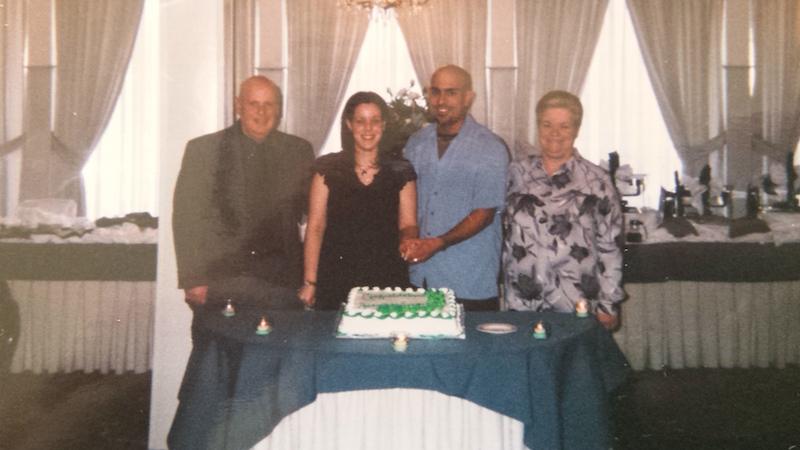 November 1, 2003. Our wedding day.
My dad never got to walk me down the aisle as we planned, but he was a big part of my day in so many other ways. He got to see me in my dress and he helped choose where I would be married. And I believe that he was looking down on me on that day, the day he made possible. For that, I am forever grateful.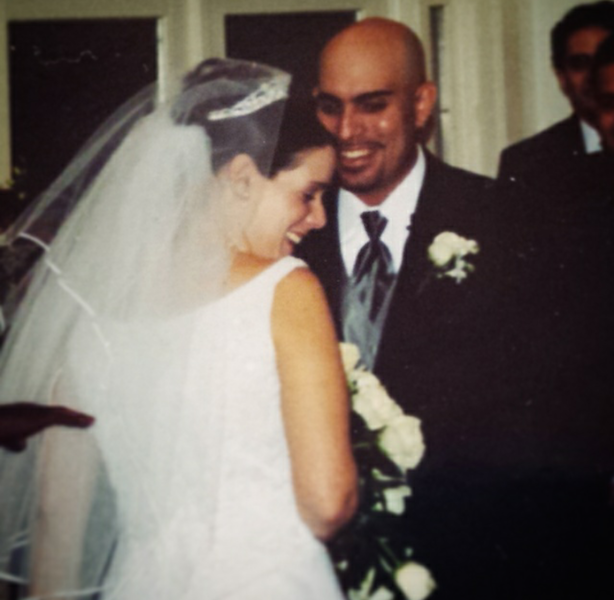 The Mighty is asking its readers the following: Describe a memory with a loved one that you didn't realize meant so much to you until they passed away. If you'd like to participate, please send a blog post to community@themighty.com. Please include a photo for the piece, a photo of yourself and 1-2 sentence bio.
Want to celebrate the human spirit? Like us on Facebook.
And sign up for what we hope will be your favorite thing to read at night.