The 'Unbreakable Kimmy Schmidt' Episode That Called Me a Parenting Failure
---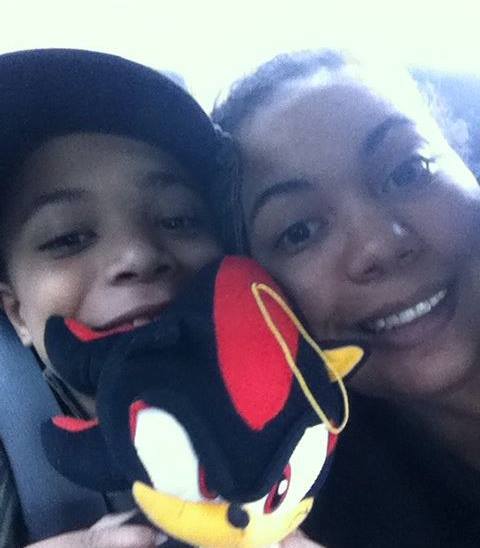 I've felt like a failure many times during my life as a parent. My greatest sense of inadequacy came when I medicated my child for his attention deficit-hyperactivity disorder (ADHD). At the time, I felt like I was not being the mother my child needed nor providing him with the structure and discipline he needed. Luckily for me, my feelings of failure subsided as my son flourished.
They do return, however, when I encounter some of the stigmas associated with medicating a child. This feeling returned tenfold during a recent episode of Netflix's "Unbreakable Kimmy Schmidt."
During an episode in season two, Jacqueline (played by Jane Krakowski) took her son to the doctor because he was acting out and not listening to her. The doctor suggested Buckley was hyperactive and should be placed on "Dyziplen." Throughout the episode, parents calm their children with this drug, putting them into a "zombie"-like state so they could be more easily controlled. For instance, once Buckley's medication kicked in, Jacqueline decided he could be easily wrangled to the shoe store so she could shop without disruption.
To me, this is the outsider's view of what I do when I medicate my child.
As the mother of a child with ADHD, I resent this caricature. 
For years my family struggled to help my son with various aspects of his disorder. We sought different types of therapies, used different discipline methods, changed our diets, created schedules and so on to avoid putting him on medication. In our eyes, medication meant we were failures. We were drawn into the stigma of the disorder and the treatment options often associated with it.
This stigma is enforced when shows like this suggest the challenges of ADHD can always be fixed with more family time and more discipline.
Five years after our many failed attempts, we decided to try something new. We took our son and our "failures" to the doctor in search of a treatment option we had once refused to try and left with a new perspective. Today, our son is doing well.
By the end of the episode, Buckley was also doing well. This was after his mother decided he did not need medication. Instead, Buckley needed more discipline and familial attention. For years, people told me my son needed just these two things to thrive, despite his diagnosis. I eventually learned this belief can be part of the stigma towards ADHD and treatment of it.
Every child is different, and our child needed a little more to thrive. Rather than adding to the stigma, I wish "Unbreakable Kimmy Schmidt" had presented these differences instead of painting the image that hyperactive children are reared by inattentive parents who do not provide structure or discipline. Then, and only then, could I have continued to watch this show without feeling like society was, once again, calling me a parenting failure.
Because that, I am not.
The Mighty is asking the following: Describe a scene or line from a movie, show, or song that's stuck with you through your experience with disability, disease or mental illness. Check out our Submit a Story page for more about our submission guidelines.