18 People Explain What ADHD Feels Like
---
Attention-deficit/hyperactivity disorder (ADHD) is much more than an inability to pay attention. For people with ADHD, the challenges associated with it can affect every aspect of their lives.
• What is ADHD?
The Mighty teamed up with Children and Adults with Attention-Deficit/Hyperactivity Disorder (CHADD), a nonprofit aimed at improving the lives of people affected by ADHD to ask people who have ADHD how they would describe their condition to someone unfamiliar with it.
This is what they had to say: 
1. "It's like opening 100 tabs in your browser at once and trying to do something different in each one at the same time. Then someone walks up and wants to have a conversation." — Jennifer Arnott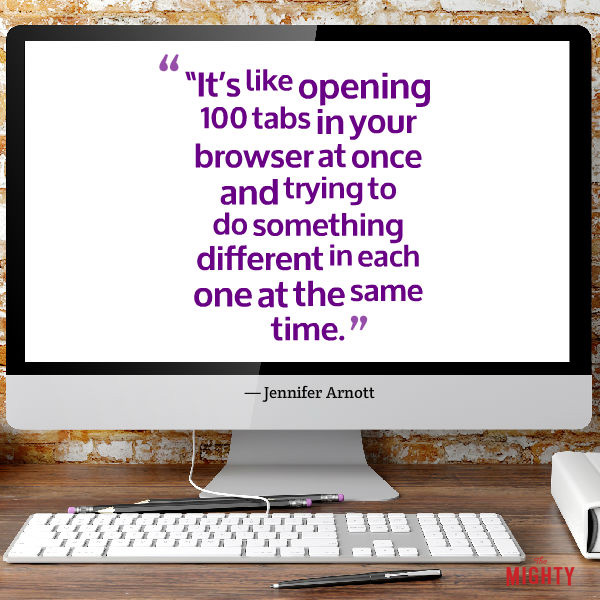 2. "It's like trying to listen to your favorite show with really bad noise disrupting the signal. All the while, loud children are screaming around you and throwing things." –C hristine Ashley
3. "It's like being a cat with 100 people with lazer pointers." — Jamie Hynds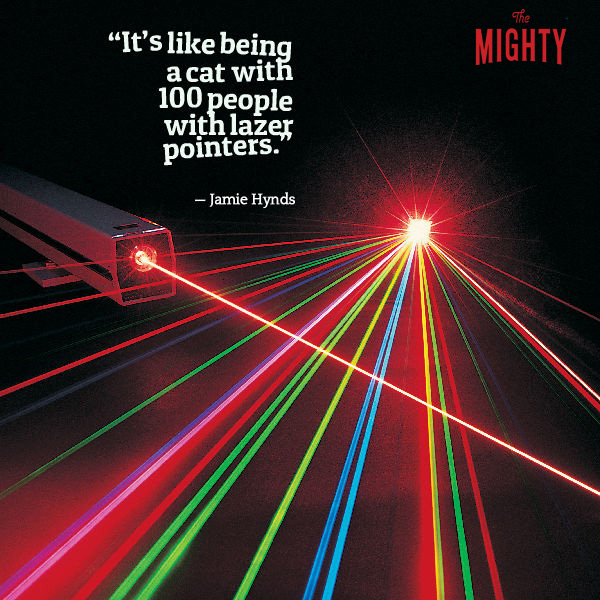 4. "It's like 'The Big Bang Theory' theme song… There's so many random things happening at a fast speed." — Junique Groenewald
5. "Picture a room with 1,000 TVs with each TV showing something different. Now try and concentrate on just one TV with out getting distracted." — Damian DaViking Aird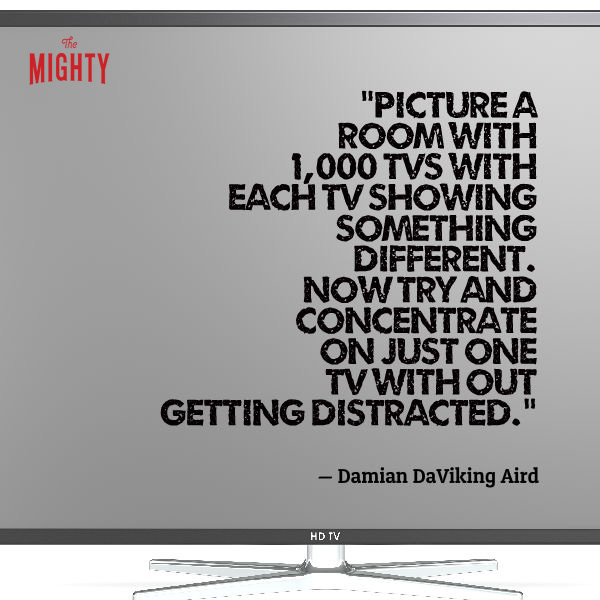 6. "Jack hammers. Lots of them in my brain. And a parade. With clowns and balloons and banners, and a marching band and strobe lights. When people talk to me it feels like someone is popping bubble wrap in my ears." — Sophie Moir
7. "You know when you go into a room and completely forget why you went there in the first place? Its like that, but all day with everything you do. Or imagine throwing a bunch of different colored bouncy balls on a trampoline and trying to focus on one." — Brie Braun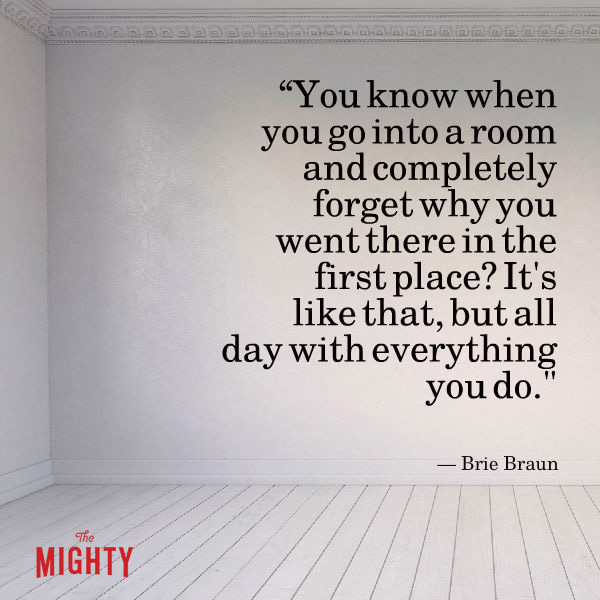 8. "It's like my mind is racing in the Daytona 500 and my body is a bumper car stuck in reverse." — Flossie Mae Kay
9. "It's a permanent tornado whirling around my thoughts. They are like books flying around in the wind and people outside only see a fraction of the storm inside." —Theresia Waalderbos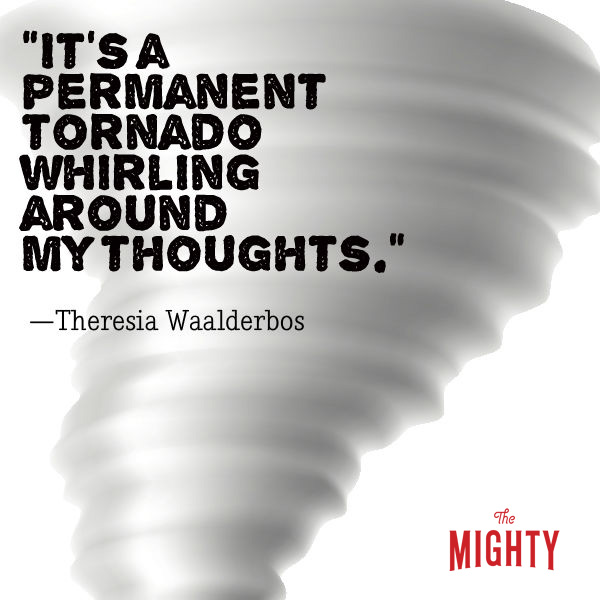 10. "It's like a vortex of running thoughts, ideas, feelings and 'aha' moments. It's difficult for some to understand but the moments of 'Wow, that's a great idea,' make up for the years in my adolescence that kids and teachers got mad at me for my outbursts. I like the speed of my mind maps; it keeps things interesting." — Caitlin Malley
11. "[It's] like falling down a rabbit hole on your way to do something else every two minutes." — Jen Dozer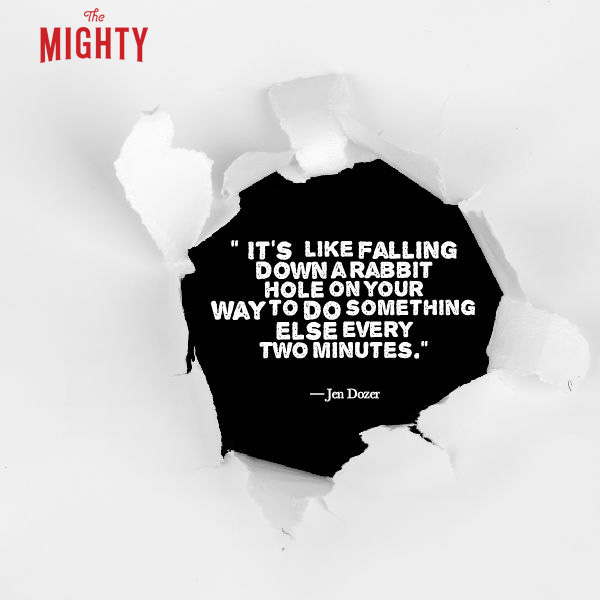 12. "It's like an old train — slow to start, but a veritable force once going. It may pay heed so as to stop for passenger transfers (the details) along the route, but despite its inattention to the cities it passes, it's focused on its goal." — Jennifer Young
13. "My mind is in 100 different spots at once. Each of them seems equally important to get done and it seems like I have to get them done all at once. I bounce from one thing to another. My mind is in a fog that I can't clear. A thousand thoughts race through my head all at once." — Mike Moon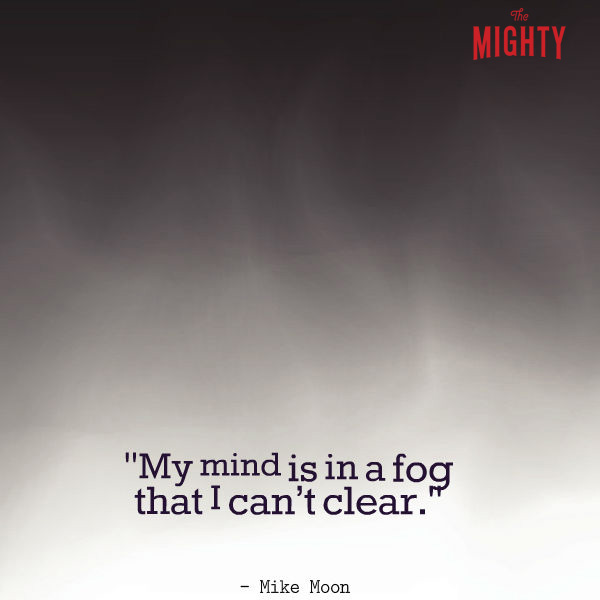 14. "For me it is a constant struggle to remember — to remember what needs to be done next, what needs to come first, what I need to bring for an appointment, when an appointment is, what time I need to leave, what I have to make dinner with, when I need to pay a bill, and that's just one day. I can have a dozen color coded sticky notes on the walls and a whole variety of alerts and reminders on my phone, but as soon as I look away the the thought has disappeared." — Angelique Landy Borgmeyer
15. "It's like being in a foreign country with no clock or calendar where no one speaks your language and you have to find your way around, go to work, go to school, go to the shops while finding a way to communicate with others when everyone around you is speaking loudly all at once in words you don't understand." — Niamh McSherry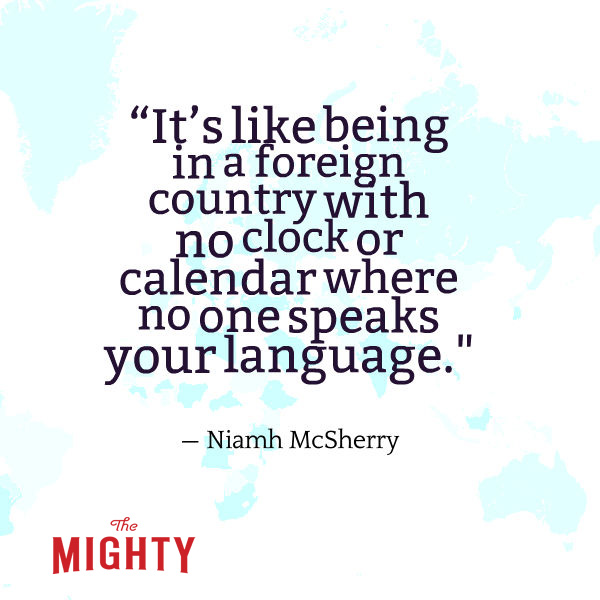 16. "It's like there is a hamster wheel in my head. And the hamster runs fast." — Maria Mikhail Volpe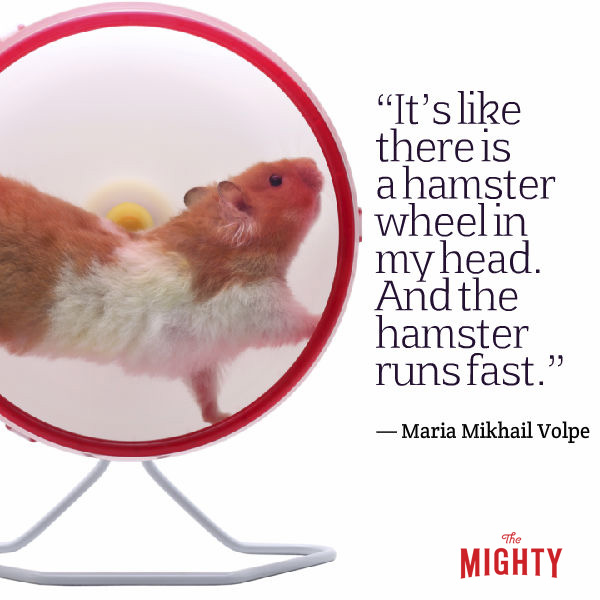 17. "It's your eyes wanting to go 30 different ways to take in all the visual info while also thinking of what you're doing, how you're doing it, any shift in the environment, song lyrics that randomly pop up, the physical reactions of others, with every possibility racing through your mind every millisecond. Then it's not being able to ever sit still, shaking yourself to sleep at night with energy, tapping anything (foot, hand, pen, etc.) and being constantly jittery and jumpy." — Zoe Klumph
18. "It's like driving around for hours and finally stopping to ask for directions and someone tells you that you're not lost." — Emily Jane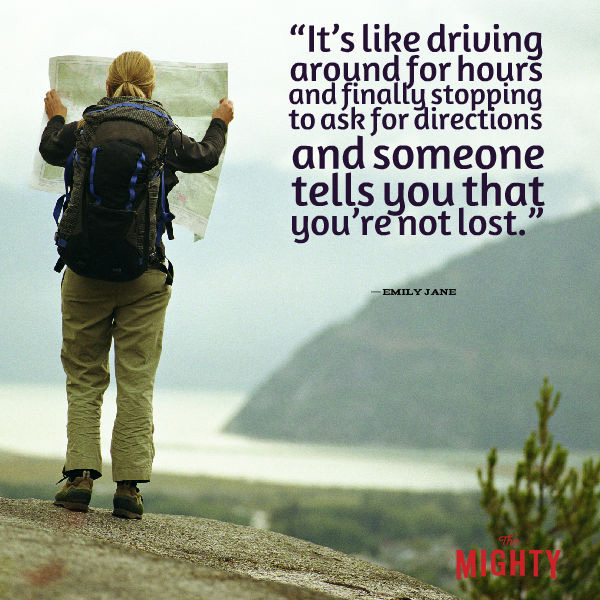 If you have ADHD, how do you describe what it feels like to others? Let us know in the comments below. 
Banner image by Yokunen via Getty
Originally published: February 26, 2016