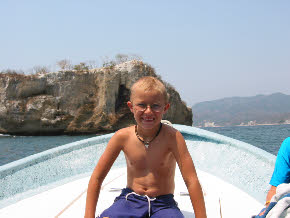 Janis Sherwood lost her son Sawyer 13 years ago to a disease she — and most doctors they visited — had never heard of: Adrenoleukodystrophy (ALD). It's a genetic disease that "damages the membrane that insulates nerve cells in your brain." Symptoms of ALD are similar to Attention Deficit Disorder (ADD), but ALD progresses rapidly and leads to a vegetation state and death if it's caught too late, according to the ALD Foundation. If detected early, patients have more options for treatment and a better chance of surviving, according to the Stop ALD Foundation.
Sawyer was diagnosed with migraines, ADD and eventually spinal meningitis. While signs of ALD were present by the time he was 2 and a half years old, doctors didn't know he had ALD until it was too late. He died when he was just 8 years old, six months after his diagnosis.
Sherwood knew she wanted to raise awareness for the rare disease even before Sawyer died, so she started Fight ALD to save lives through educating people about the early onset symptoms and diagnostic tests.
"I went to a conference with mostly medical students, and I realized about 75 percent of the people I talked to had never heard of ALD," Sherwood told The Mighty.
After reading a story about a man's cross-country road trip in The San Diego Union Tribune, Sherwood was inspired to take her awareness efforts across the continental United States. A family friend donated an RV, and Sherwood took off across the country, stopping at children's hospitals along the way to drop off pamphlets she created about ALD symptoms to detect early diagnosis. She began in Long Beach, California, but soon realized she needed to visit more than just large research hospitals. What started out as a five month trip turned into a five-year, 44,000-mile journey.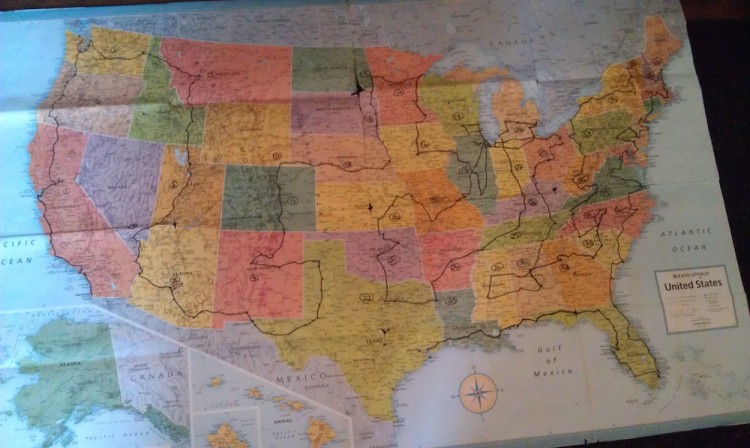 Sherwood traveled to every state in the continental U.S. and visited more than 3,000 medical facilities.
"I did everything I had set out to do," she told The Mighty.
Throughout the five-year road trip, Sherwood returned home to California sporadically to regroup. In between dodging hurricanes in Miami and Boston, facing RV engine trouble and dealing with some hospital employees that quickly ushered her out their swinging doors, Sherwood managed to also find time to fundraise.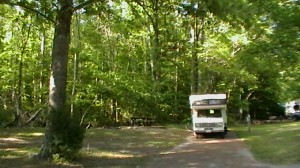 The Sherwoods moved to California in 2000 because Janis' husband, Bill Sherwood, got a job with Stone Brewery, and the company has been part of ALD fundraising since Sawyer's diagnosis in 2003. Stone Brewery drafted a special edition beer with Bill Sherwood's recipe called "Sawyer's Triple" initially to raise money for Sawyer's potential bone marrow transplant. Sawyer died the day before the beer was released.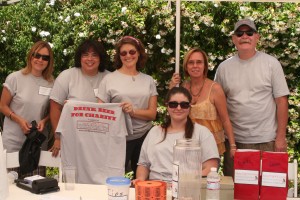 The initial money from Sawyer's Triple sales helped get Fight ALD up and running, and this August will be the 10th year Stone Brewery's beer festival donates part of its proceeds to Fight ALD.
After getting involved with Stone Brewery's festival, Sherwood started fundraising for Fight ALD through other beer festivals. She organizes a group of volunteers in exchange for donations from the festivals. "I guess the word got out there that I have really good volunteers," Sherwood told The Mighty. "We kind of came up with the slogan 'drink beer for charity.'" Other than Stone Brewery's festival, Sherwood has raised money through both Guild Fest and Rhythm and Brews in San Diego.
Although Sherwood's cross-country journey is over, she isn't going to stop fighting ALD anytime soon. She's proud of victories so far — California Governor Jerry Brown signed a law in September 2014 requiring newborns in California get screened for ALD, but screenings haven't actually started yet. She ultimately wants all newborns worldwide to be screened for ALD. She continues attending medical conferences and urges parents she meets to get their babies screened, a test that costs about $170 right now.
"Early diagnosis… that's the key take away," Sherwood told The Mighty.
You can read more about Sherwood's fight to stop ALD on her website.