My Son Only Lived for 80 Minutes, but He Helped Save Many Lives
---
His life was brief. Only 80 short minutes. There was nothing we could do to save him. No procedures could fix the missing parts of his skull or brain (a condition known as anencephaly). We could only love him, celebrate his existence, and embrace the time we had with him.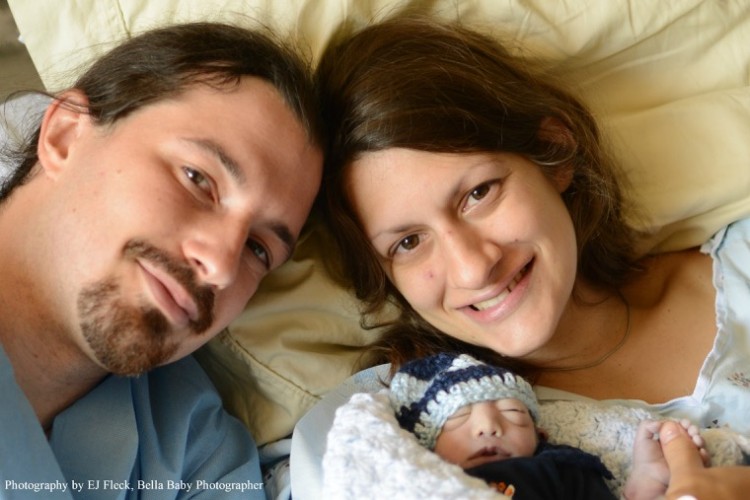 We did everything we could to make the most of his life, but since we could not prevent his death, we wanted to embrace that as well. To do this, we chose to allow our son to give back by participating in organ, tissue and whole body donation.
After our sweet boy passed, he was able to donate his liver, pancreas, umbilical cord blood, core blood from his heart, a skin sample and his whole body, all for various research studies. Due to his size and condition he did not qualify to donate for transplant, but we were more than happy to donate to research.
Although it is not very common to learn how donations to research are used, we were blessed to receive feedback about all of his gifts. This brought us comfort, healing, and joy to our hearts. His liver helped researchers who are trying to find a cure for cirrhosis and various liver diseases. His pancreas went to study type 1 diabetes, specifically hoping to treat children who have this condition. His cord blood went to researchers who are investigating the causes of anencephaly, the condition that took his life. His core blood and skin sample went to create cell lines to be preserved for future research studies. Each of his gifts went directly to save or improve the quality of life for others.
His whole body went to train emergency medical professionals and to improve equipment used in pediatric emergency medicine. He was gone for eight months on what we like to call his "internship" before we received his ashes back. One of his biggest accomplishments during his eight months away was to help the researchers get a new insertion site for a lifesaving procedure passed through the FDA. The researchers had tried to gain approval for this new location for seven years but had no success. After working with our son's body, they resubmitted their proposed site and finally gained approval.
In the letter from the FDA approval board the researcher was told that the reason they were granted approval was due to the images of the neonate donor. Our little boy was that donor! My heart always beats a little faster when I share that part of his story! This new procedure is already being utilized around the world and children's lives are already being saved.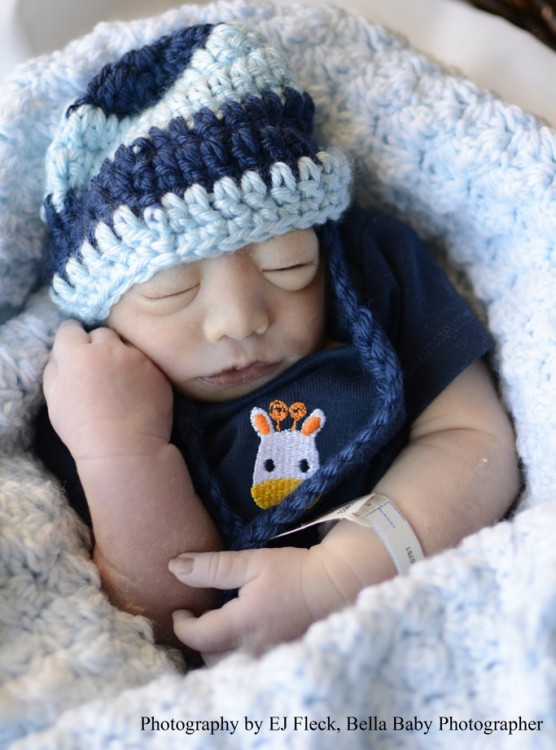 Yes, I miss my son. Yes, I wish we had been able to spend more than 80 minutes with him. Yes, I wish anencephaly was not part of our reality. But, that is not how our story was written.
Despite these things, I am proud of my son and the impact he has had on this world. My momma's heart swells with pride when I think of the lives that will be saved because of his gifts.
I am thrilled to think that my son helped researchers come one step closer to finding a cure for debilitating conditions. I am happy for the families that will not have to say goodbye to their little ones and experience that heartbreak because of the new procedure our son helped develop. I am so thankful to say my son was a donor. For us, participating in donation added an extra layer of meaning to our son's brief life.
My boy, Amalya Nathaniel (meaning "work of the Lord, given by God"), was indeed mighty! I couldn't be more proud.
My husband and I established a nonprofit, Purposeful Gift, to teach families about various types of donations and offer them resources and support. To learn more about neonatal organ, eye, tissue, and whole body donation, please visit our website.
To see a documentary of our story, please visit iiam.org/Amalya.
Update from the author — After having our son in 2012, my husband and I have gone on to have two healthy children. We love parenting all our children — our son in heaven, and the sweet girls we have with us on earth.
Originally published: April 2, 2015