Supporting My Sister Through the Uncertainties of Life With Angelman Syndrome
---
Powered by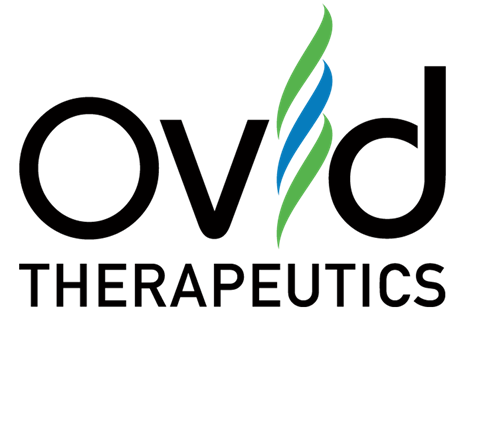 As a homeowner, there is a growing list of DIY projects and home repairs to maintain and care for my home. I recently installed a storm door that advertised a 25-minute install, and two hours later I was still trying to get it set right. I read through the directions, watched YouTube tutorials and called my dad for guidance. Finally, the door was installed, but it wouldn't have been possible without the guidance from other people's experiences.  
It's common and encouraged to lean on the guidance of others when we encounter new journeys or challenges. However, as a sibling of an adult with Angelman syndrome, our challenge is and was always that there are few families who have experienced and understand this specific journey we are on.
 Angelman syndrome is a rare genetic disorder that occurs in about one in every 15,000 births. Individuals with Angelman syndrome experience developmental delays, walking and balance disorders, gastrointestinal issues and seizures. The most noticeable characteristic of Angelman syndrome is lack of speech. Some individuals with Angelman syndrome are able to communicate with limited sign language or spoken language, but my sister never developed the ability to communicate in either of these ways. My sister's primary form of communication has always been through her smiles, hugs and happy demeanor.
There are limited studies, data and stories available about adulthood with Angelman syndrome. For example, the first Angelman syndrome diagnosis was in 1982, and the genetic marker was identified in 1987. My sister Ashley was born in 1984 and received her diagnosis in 1992. So there was hardly any historical information between her diagnosis and the first-ever diagnosis. That's why Ashley and other adults with Angelman syndrome are sharing their knowledge with the younger generation.  
Although we feel honored to support and guide young families, we are still impacted by the challenges ourselves of navigating the unknown world of adult Angelman syndrome. Ashley was blessed with a dedicated physician who provided medical care for her until she was 36 years old. Since Angelman syndrome is so rare, many doctors are unfamiliar with the disability and how to best treat individuals like Ashley. Recently, Ashley's primary doctor announced his retirement, so our family is searching for a new primary care physician to provide medical guidance to Ashley and address her symptoms.  It is extremely important for Ashley to see a doctor that understands Angelman syndrome specifically.  
As Ashley ages into adulthood, her symptoms evolve as well. As a child, Ashley was always full of energy and excitement. Today, she prefers sleeping in and relaxing on the couch. It's normal for energy levels to fluctuate into adulthood; however, since Ashley can't physically speak with us about it, her fluctuating energy and interests are a larger concern for our family. As Ashley ages, she experiences situations differently, and, at times, this means demonstrating symptoms of anxiety. Our family is often left wondering what Ashley is thinking inside her sweet head and how we can provide her more enjoyment and comfort.
Individuals with Angelman syndrome typically have balance and agility challenges too. Last year, Ashley fell on a step and broke her ankle. Since then, Ashely has been very cautious about walking independently, especially on uneven surfaces.  Oftentimes, she reaches for a hand to hold for balance and security. Because of Ashley's extreme caution following her fall, her mobility and stability is beginning to decline, and she is losing confidence in her ability to walk.  She has a wheelchair to use for longer distances, but we encourage her to walk any shorter distances and at home. Since fitness isn't one of Ashley's hobbies, walking is her primary source of active and healthy movement.
One of the more concerning things for our family is Ashley's seizures, which have resurfaced. We learned that adults with Angelman syndrome often experience seizures at a different frequency and of a different nature than they did as a child. Currently, Ashley's seizures manifest in sudden, tremor-like movements in her hands. She has a loss of awareness, followed by extreme fatigue from the seizure episode. For many years, her seizure medications kept them at bay. But lately, she has been struggling to find the right medication balance. Determining the right seizure medication and dosage also comes with its side effects, which often include tiredness, loss of appetite, and changes in mood or behavior. During these tough times, I often wish I could pick up the phone and call someone who has experienced similar things with their sibling. 
Since my sister is older, I wasn't born when my parents discovered that Ashley had Angelmen syndrome.  Over the years, my parents have talked to me more about their feelings in the early years of Ashley's life. They felt overjoyed with love for their sweet first-born, but they also felt overwhelmed with the uncertainty of Ashley's future. Now as an adult sibling, I'm experiencing many of those same feelings of joy and concern that my parents did when Ashley was a baby. We continue to find ourselves moving forward in our journey without a guidebook on how to support Ashley into adulthood. I can't call a friend or watch a YouTube video on being an adult sibling of someone with Angelman syndrome. It's not like installing a storm door at our home. It's not common. All I can do is move along through the journey with love and care for my sister and hope that our experiences provide guidance for future generations of Angelman syndrome families.