5 Ways I've Changed Since Becoming a Special Needs Mom
---
I wrestled intensely with my daughter Sarah's diagnosis after she was born. My prayers were initially desperate bargaining, such as, "Please heal her," or "Please take away her syndrome." It wasn't that I didn't love Sarah. I just didn't want her to have a difficult life, and more selfishly, I didn't want to have a difficult life.
Sarah recently turned 2. As she has grown into "toddlerhood" her unique personality shines more and more brilliantly. And I have come to realize my prayers have changed. I no longer ask that she will be normal or typical because I cannot imagine Sarah to be anyone other than herself.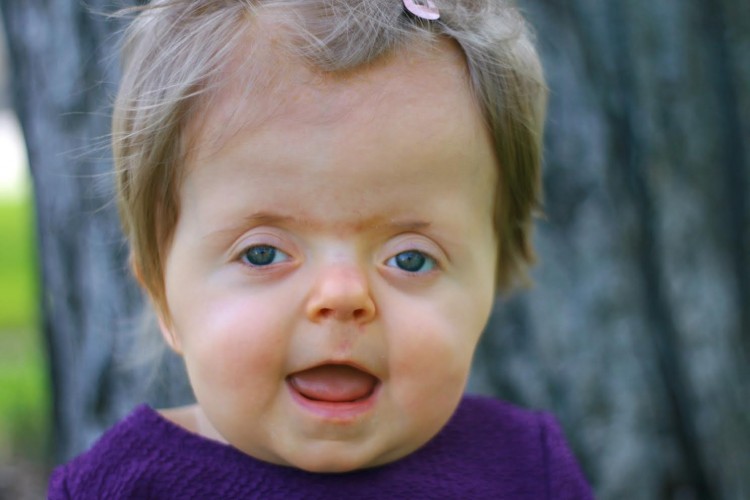 While her syndrome does not define her, it has become a part of her. I now thank God for the gift of Sarah — Apert Syndrome and all.
What's more, I was recently humbled by the admission that I have changed because of Sarah.
These five points are not an exhaustive list but only the beginning of how I've noticed I am different and changed.
1. Patience. Anyone who even remotely knows me as an acquaintance, let alone my closest family members and friends, will readily acknowledge I have a short fuse. I've never been a particularly patient individual, and I can't say I ever really wanted to be. But due to Sarah's unique development, I have developed a sense of waiting without restlessness. There's an inner calm that resides in me as we venture into new territory with evaluations, specialist appointments, fittings for orthotics and pressure garments, new surgeries, diagnostic tests, etc.
Patience has flowered in my heart since I've had Sarah. She has shown me to be angry and in such a hurry all the time is counterproductive.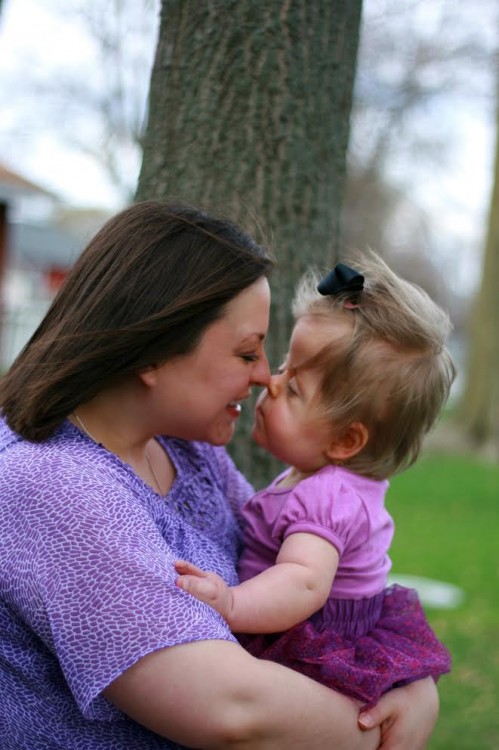 2. Simplicity. An increased reservoir of patience has definitely led me to a deeper appreciation of simple moments and blessings. Because our family doesn't fit into the typical mold, we do not savor the same types of luxuries most American families do — annual vacations, leisurely weekends or exquisite material possessions.
Instead, we're enriched by a 10 minute walk to the local park where we watch our girls swing gleefully and run around together for unbridled moments of pure childhood play. These are the moments, seemingly minuscule and definitely fleeting, that enrich my life. I covet them because they happen so seldom. Yet if I'm careful, I recognize the small gifts each day presents to me — a short note from a friend, a hearty and healthy meal and laughter shared with my family. I have been given all I need right here, right now.
3. Generosity. Here's another virtue I sorely lack by nature. I'm the only girl in my family of origin, so I never had to share much of anything — my clothes, a bedroom, my toys, even my time. Over time, I grew to be an egocentric young lady who matter-of-factly wanted to do whatever I felt like.
Sarah's presence in our family has expanded my heart so I think of my children and what they truly need from me (not want). Generosity means I am more capable of letting go of my time and to-do list in lieu of playful spontaneity with my daughters.
Generosity also means I am willing to extend myself not just to my family, but also to others when they are in crisis or dire need of assistance and support. A generous heart, I have learned, is an open and magnanimous heart.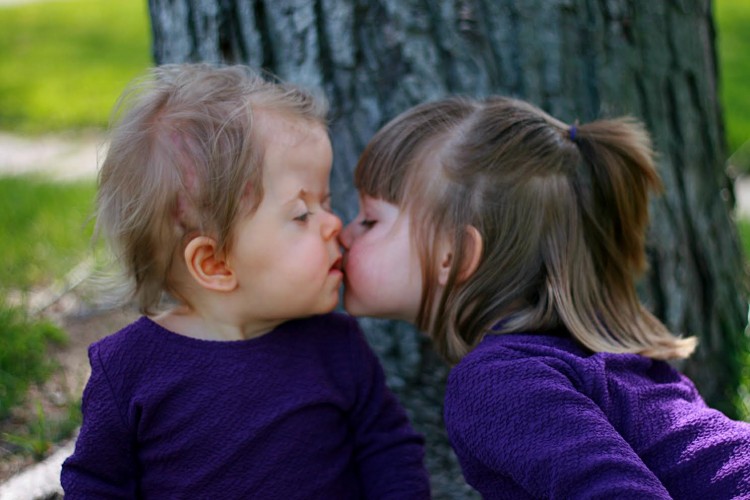 4. Sacrifice. Along with selfishness, I have never been keen on offering up my personal comforts in order to assuage someone else's pain. It's just difficult for me to do this. But when Sarah was an infant she was so little and helpless in my arms. I knew immediately I could not forsake her needs due to my unwillingness for discomfort, both emotionally and physically.
Sarah has taught me there will be long nights and exhaustive waiting in surgical areas at hospitals, numerous irritating phone calls with the insurance company and even more detailed conversations with specialists, therapists and physicians. Sacrifice entails an intentionality of surrendering one's physical or emotional comforts for the sake of love. And love, I have found, is not in what I can get from everyone else around me. It's what I give — and give freely at that.
5. Acceptance. I'm not speaking of tolerance here, but rather a tranquil indifference to whatever the outcome of various medical or social concerns about Sarah. It's also accepting her mortality, as well as my own, and making the short time all of us have on Earth count.
Acceptance means my ability to say it's OK if I don't have all the answers to my questions. It's entering into the mystery of life knowing there are far more enigmas than there are cut-and-dry solutions in life.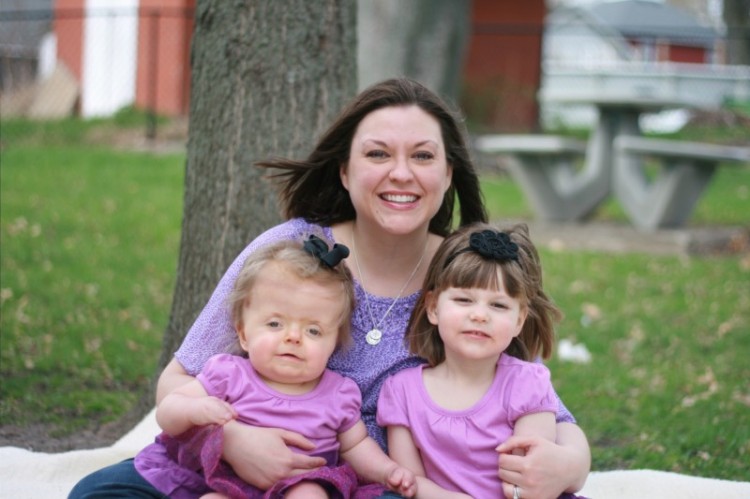 If I look in retrospect, I'm ashamed at the person I once was. Having two daughters with special needs has opened my eyes and my heart to the suffering of others with far greater afflictions than what our family has to bear. I no longer ask, "Why me?"
Now I see limitless possibilities through the lens of hope.
Want to end the stigma around disability? Like us on Facebook.
And sign up for what we hope will be your favorite thing to read at night.
Originally published: May 6, 2015