10 Things Parents of Kids With Apraxia of Speech Wish You Wouldn't Say to Us
---
My son has childhood apraxia of speech (CAS).  These are the top 10 things, from my experience, I wish others wouldn't say upon meeting children like mine.
1. He will grow out of it. 
Really? Are you sure? Google "CAS," and get back to me on that.
2. Oh, you know Einstein didn't talk until age 3! He'll talk when he's ready…
Refer to answer #1.
3. He's shy and/or rude.
No, actually, he can't talk.
4. He just needs a little spank. [During a major meltdown]
No, you need a little spank! He needs some words and a hug — and someone who read #1 again!
5. He's a what? Apraxic? Don't you mean autistic?
No, I don't.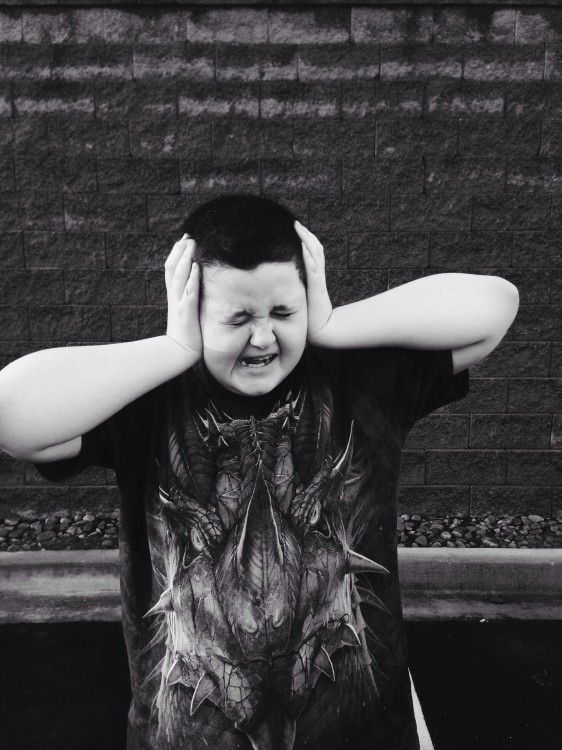 6. Yeah, I've heard of it… my brother's aunt's cousin's uncle had it. He's fine now though…
Great, that's a relief…
7. But I heard him say, "Mom."
Yes, he's capable of saying a lot of things and sounds. He simply can't talk.
8. I heard *insert odd idea* works.
Thanks for the thought, but I'll stick with the countless doctors and professionals currently treating my child.
9. When will he be able to talk?
My Magic 8 Ball isn't working today, so let me get back to you on this.
10. He's still not talking?! 
Trust me, we've got this under control. Just read #1, please. Thanks!
If you would like to learn more about CAS, here are two great resources:
The Mighty is asking the following: What's one thing people might not know about your experience with disability, disease or mental illness, and what would you say to teach them? If you'd like to participate, please send a blog post to community@themighty.com. Please include a photo for the piece, a photo of yourself and 1-2 sentence bio. Check out our Submit a Story page for more about our submission guidelines.
Originally published: March 23, 2015