Teen With Asperger's Shows Trauma of Bullying in Personal Film
---
Using just a selfie stick and his mother's video camera, Ryan Wiggins, 14, made a documentary to show the effect constant bullying has had on him. Wiggins, who has Asperger's syndrome and lives in Hertfordshire, England, made the film "Tomorrow" for the U.K.'s National Anti-Bullying Week, which ran from Nov. 15 to Nov. 21.
Wiggins wrote, produced and starred in the three-minute video, which was then shared by Anna Kennedy Online, a U.K.-based charity dedicated to raising awareness for people with autism. The short film begins with a montage of Wiggins in the morning, set to his voiceover asking the question, "Will I ever know what it's like to get out of bed without feeling reluctant or stand on my own two feet without falling or stumbling? Indeed not today. Maybe tomorrow."
Wiggins continues, "Will I ever know what it's like to look at my own reflection without wanting to look away because I feel ashamed and disgusted at who I really am? I guess not today. Maybe tomorrow."
The video also shows Wiggins after receiving a number of cruel texts from bullies, telling him to kill himself and calling him a number of names. "How much more of this do I have to take?" he asks. "Will all this ever end? Will there ever come a time that I'm finally happy? I know it won't be today. Maybe tomorrow."
Wiggins was diagnosed with Asperger's at the age of 10, and his mother Jo Wiggins told The Daily Mail the bullying had been so traumatic that she switched her son's schools twice.
"I still have to put up with the odd bit of teasing," Ryan Wiggins later told The Daily Mail. "But it's generally much better now."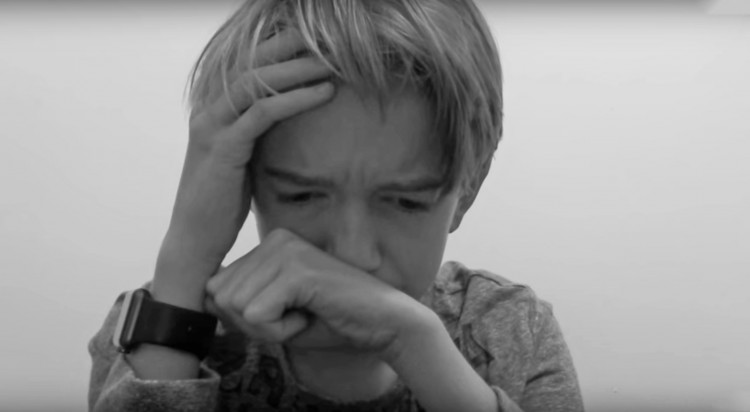 Watch "Tomorrow" above.
Originally published: November 24, 2015