The Day I Got the Diagnosis I Actually Needed to Hear
---
If I could go back in time to the day I was diagnosed with Asperger syndrome, this I what I would tell myself:
1. You're finally going to get the answers you've been so desperately seeking. Things will start to make sense now.
2. Your suspicions from the past five years will be confirmed. You'll have a feeling of validation.
3. You're doing the right thing by going through the evaluation process. You've come up with a list of reasons you suspect you're on the spectrum. Now is when you will put the pieces together. Give yourself a pat on the back for your hard work and determination to be introspective and learn more about yourself.
4. You will find that this will begin a period of self-discovery. You will learn a lot about the way your mind works and why some things are the way they are.
5. Your Facebook network will grow tremendously. You will receive an outpouring of support from your new friends and the many groups you've joined and will continue to join. You will be driven to be active in the autism community.
6. You will find a meet-up group for others like yourself. You'll be amongst similar mindsets and awesome people.
7. Finally, you'll learn that you're still the same person you have been all along. You've always been autistic. You're just now finding out, and that doesn't change the past. You're still you. You now have something that explains a lot of things about you and a title to identify with.
I was diagnosed with Asperger syndrome on March 19th, 2014. This was the day I decided to spread acceptance and become active in the autism community. It's been a great journey so far, and it's only begun.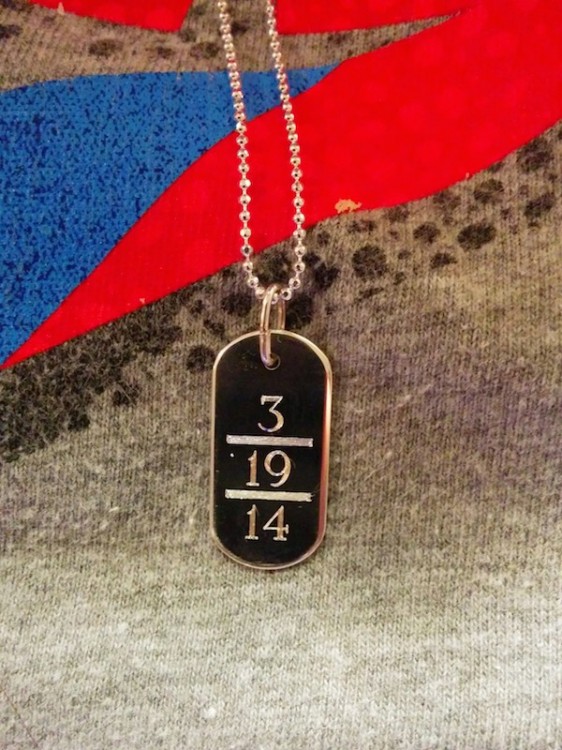 The Mighty is asking its readers this question: If you could go back to the day you (or a loved one) got a diagnosis, what would you tell yourself? If you'd like to participate, please send a blog post to community@themighty.com. Please  include a photo for the piece, a photo of yourself and 1-2 sentence bio.