The Moment After My Son With Asperger's Won His First Match
---
In the fall of 2009, during my son Aaron's freshman year in high school, Aaron came home excited. He shared with his father, Paul, and me that he wanted to wrestle for his high school wrestling team. We looked at each other confused. Why would he want to wrestle? Who put that idea in his head? We asked Aaron these questions. He said he heard an announcement on the intercom earlier that day. He smiled and announced confidently, "I believe I can do it, Mom and Dad. What do you think?" Paul and I looked at each other, shrugged and replied, "If this is something you want to do, son, you know we are with you." And so began our four-year journey with wrestling.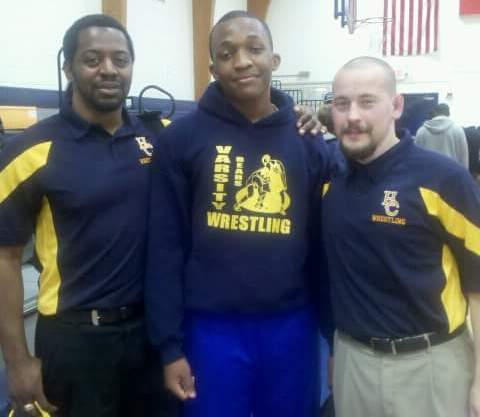 As parents of a person with Asperger syndrome, we were concerned. Would he be accepted as a teammate? Would he be successful? Would he get hurt? We never shared these concerns with Aaron, though. We just followed him and his team as they traveled and wrestled. We were often the loudest people in the gym, screaming wrestling terms like, "Squeeze!" "Hip toss!" and of course, "Keep working! Pin him!"
The first year was especially tough. Aaron was new to the sport. However, he had the best coach in the world, Richard Halas. He was attentive, patient and wholly accepting of Aaron as a person and a wrestler. Whenever Aaron didn't win a match, he would always tell him all the positive moves he made before he offered tips on how to do better next time. Despite all of that, Aaron did not win one match his first year — until the last match of the year. Paul, Bryant (his younger brother) and I were in the bleachers, cheering Aaron on as usual. But then there was a hip toss and we realized he may actually win this match. Paul and I looked at each other, the realization hitting us both at the same time. I stood up and started screaming as loud as I could, "Pin him!" I looked at Paul. He had turned to the wall and started crying. The referee hit the mat. Aaron won the match!
Then the most wonderful thing happened. His teammates picked him up, put him on their shoulders and carried him back to their seats. The whole gym erupted in screams and claps. I waited until he was seated before I ran to him and gave him a long hug. As we were embracing, Aaron told me, "I knew I could do it if I just stuck with it, Mom!" It made me cry even harder.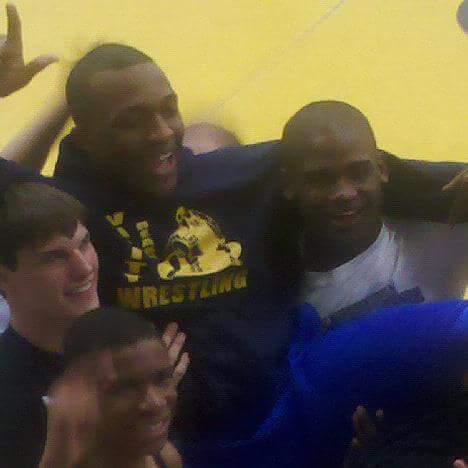 Aaron's high school wrestling team encompassed some of Aaron's sweetest angels on Earth. They celebrated with Aaron in the best way possible. We will always be grateful for them.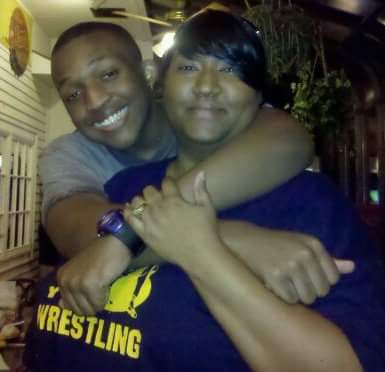 The Mighty is asking the following: Share with us an unexpected moment with a teacher, parent or student during your (or your loved one's) school year. If you'd like to participate, please send a blog post to community@themighty.com. Please include a photo for the piece, a photo of yourself and 1-2 sentence bio. Check out our Share Your Story page for more about our submission guidelines.