5 Things I Would Like to Hear About My Twin Brother With Autism
---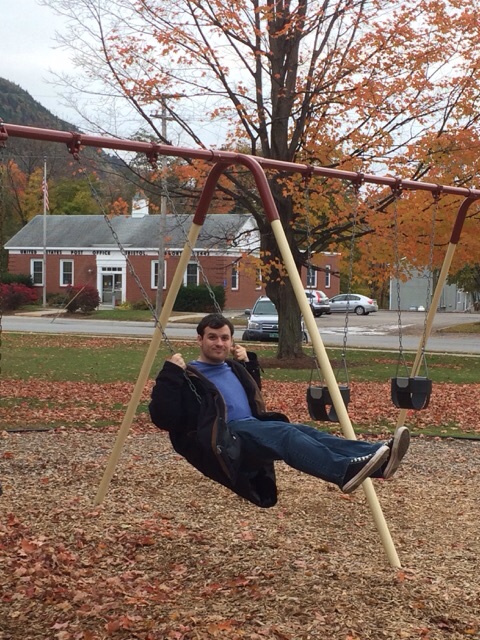 Every day, people ask me what it's like to have a twin brother on the autism spectrum. I understand many people are just curious, but sometimes the questions and comments can be a little too much to hear; I don't always mind hearing them myself, but it bothers me when people make insensitive comments in front of my twin brother, as if he isn't there. He is more than capable of paying attention to conversations and then thinking about them later.
Here are five questions or comments people have asked or made in the past:
1. What was said: "Wow, you're twins? You must feel lucky you weren't the one who ended up having autism."
What I would rather hear: "That's really fascinating that you are twins! You must teach each other a lot of things."
People have actually made the first comment in front of him, as if he wouldn't understand. I know this would be hurtful to hear. By instead saying we could learn a lot from each other, that would remind him he is important and has a lot to offer. After hearing this, I would obviously be bragging about how good he is at swimming and his iPad games, as well as his knowledge of movies, Disney and art. I would also make that person be aware of how silly and sweet my brother is.
2. What was said: "He doesn't even look like he has autism."
What I would rather hear: "He looks like a handsome and sweet guy with an awesome smile!"
This is better to hear because, first of all, what does having autism look like? If you have met one person with autism, you have met one person with autism. No child or adult is exactly alike. Hearing positive things, rather than a random stigma, about a family member is a terrific feeling.
3. What was said: "What is his specific savant skill? Kids with autism are all really good at at least one thing, right?"
What I would rather hear: "What types of things is he interested in? What does he enjoy doing?"
This is better to hear because not every person with autism has a savant-like skill, and that can be tricky, as a family member, to have to explain. By asking what his interests are, it shows you want to know more about him and understand autism is different for everyone on the spectrum.
4. What was said: "Do you think he will ever drive a car, have a girlfriend or be independent in any way?"
What I would rather hear: "I bet he will have a bright future, full of many independent tasks and good people."
This is better to hear because no one knows what the future holds. Trying to guess what it will be like from today's moments is not an accurate depiction of what it will be like, nor is it fair to Dan or anyone else. When I'm asked about it, I usually just respond with, "I really hope so." It's a nice feeling when others are hopeful along with me and they feel confidence that he will do well.
5. What was said: "Does he melt down a lot?"
What I would rather hear: "When he is upset, in what ways does he personally try and cope with that feeling? What can we do to help?"
This is better to hear because even those of us who do not have autism have our own individual ways of coping with anger, sadness or frustration. My brother would probably feel embarrassed if I went into details about his meltdowns and stimulatory behaviors to people who don't really know him well enough to have seen them for themselves. This question also shows the person is trying to understand how an individual with autism may react to certain situations or try to make himself or herself comfortable. This concern can be discussed in a way that will educate the curious person on what makes an individual with autism feel more comfortable in a situation where they are feeling sensory overload, without completely belittling the person.
The Mighty is asking the following: Tell us one thing your loved ones might not know about your experience with disability, disease or mental illness. What would you say to teach them?
If you'd like to participate, please send a blog post tocommunity@themighty.com. Please include a photo for the piece, a photo of yourself and 1-2 sentence bio. Check out our
Submit a Story
page for more about our submission guidelines.
Originally published: February 28, 2016