To the Fraternity That Became a Part of My 'Village' as a Person With Autism
---
Dear Alpha Xi Delta,
One message I share a lot about is the importance of having a "village." In our autism community it is often the parents, family, teachers and therapists of a person with autism who become part of that village. Just like no individual with autism is the same, you can say the exact same thing about every person's village. Today, I want to share with you though that you will always have a place as part of my village for what've you done.
It was in 2009 that I first learned about your work to help raise awareness and funds for those with autism like me. I would see photos of your members at Walk Now For Autism Speaks events on Facebook, doing volunteer work at different autism schools, participating in Coaches Powering Forward for Autism events to spread autism awareness in college basketball, and then if that wasn't enough, spreading awareness for those with autism on national television for World Autism Awareness Day.
Your work didn't stop there. Just last year you showed me an act of kindness when you shared with me that you were making me a "FOX." At first I didn't know what FOX meant, until one day I decided to look it up. "Friend of Xi" it read on your website. It made me a fan of your fraternity even more.
While reading more about your fraternity over the years, seeing that you've grown to over 150,000 members, become a national sponsor for our Walk program, and then have raised over $4 million to support our cause, it has made me realize the lasting impact you'll continue to have for years to come.
But you've become so much more than just a village to people like me who are on the spectrum. You've become a part of my autism community family. Each one of your members has shown me kindness and respect. Something I think we can all show a lot more of for anyone in this world.
If you ever read this, I just want to say thank you. In college, I joined a national service fraternity to help others. While I was a brother in that fraternity, I learned so much about the importance of giving back like you have for so many. I can't thank you enough for your impact.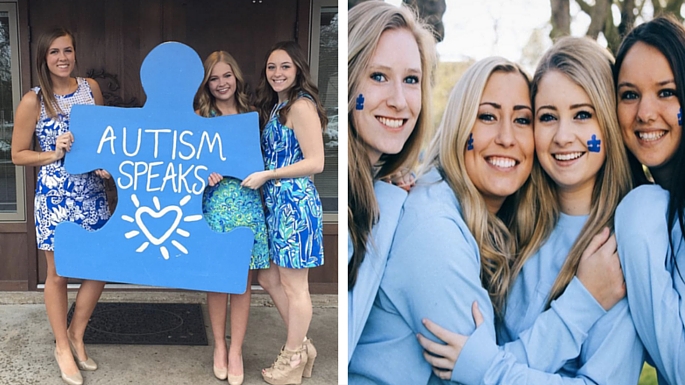 To learn more about Alpha Xi Delta, click here.
A version of this post originally appeared on Kerrymagro.com. Follow this journey on Facebook.
The Mighty is asking its readers the following: Describe the moment a stranger — or someone you don't know very well — showed you or a loved one incredible love. If you'd like to participate, please send a blog post to community@themighty.com. Please include a photo for the piece, a photo of yourself and 1-2 sentence bio. Check out our Submit a Story page for more about our submission guidelines.
Originally published: April 27, 2016